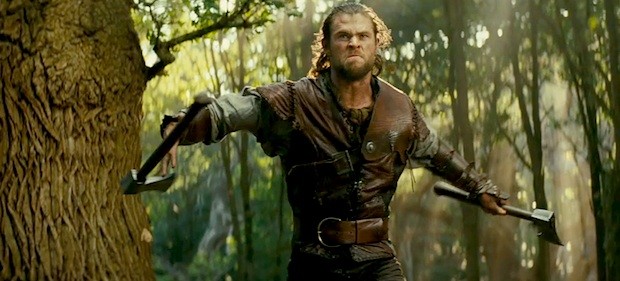 We knew that Frank Darabont was one of the guys up for the job of directing SNOW WHITE & THE HUNTSMAN 2. Looks like he edged out Gavin O'Connor and Andy Muschietti for the gig with a pitch that's more THE HUNTSMAN than SNOW WHITE, which may not even feature an appearance by Kristen Stewart at all.
This would be Darabont's first movie since THE MIST back in '07 since working on THE WALKING DEAD and MOB CITY. Those projects, along with his early writing credits on stuff like NIGHTMARE ON ELM STREET 3 and THE BLOB, make me hope that he injects this thing with some of that genre knowingness. A movie with Chris Hemsworth axing up forest monsters doesn't sound like the worst thing in the world, especially in Darabont's hands.
Expect this HUNTSMAN spinoff sometime in 2016.
-Vincent Kim-Zahedi
"Papa Vinyard"
vincentzahedi@gmail.com
Follow Me On Twitter