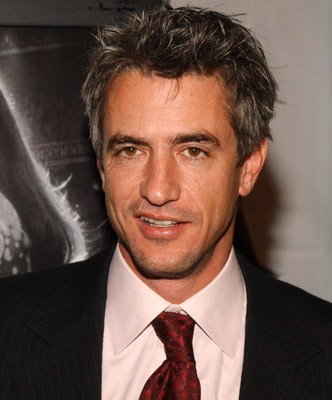 HUGELY excited to officially announce that great actor/great human Dermot Mulroney has been cast as one of the leads in Insidious Chapter 3!

— Leigh Whannell (@LWhannell) June 25, 2014
Leigh Whannell's cast his first new cast member for INSIDIOUS: CHAPTER 3, and as you can see, it's MY BEST FRIEND'S WEDDING/THE GREY star Dermot Mulroney. Presumably, he'll be the patriarch of whatever family requires the intervention of Whannell's Specs and Angus Sampson's Tucker (along with a spectral Lin Shaye). But that's pure speculation; we know nothing about the plot of the film so far, except that it won't center around the Lamberts of the first two entries.
Mulroney's a ubiquitous, but underrated actor, mixing the BEST FRIEND'S WEDDINGs and THE WEDDING DATES with strong character roles in stuff like ZODIAC, WHERE THE DAY TAKES YOU, ABOUT SCHMIDT, STOKER, and more. If he has anything as juicy as what Patrick Wilson got in the first two entries, it should be a stronger display for his acting talents than most of these horror sequels provide.
INSIDIOUS: CHAPTER 3 crosses into our dimension on April 3rd, 2015.
-Vincent Kim-Zahedi
"Papa Vinyard"
vincentzahedi@gmail.com
Follow Me On Twitter