Hey Yo, Draven here.
Nothing earth shattering here but the first picture of the LexCorp building that will be used in BATMAN V SUPERMAN: DAWN OF JUSTICE has been revealed by The Mars Dust Network: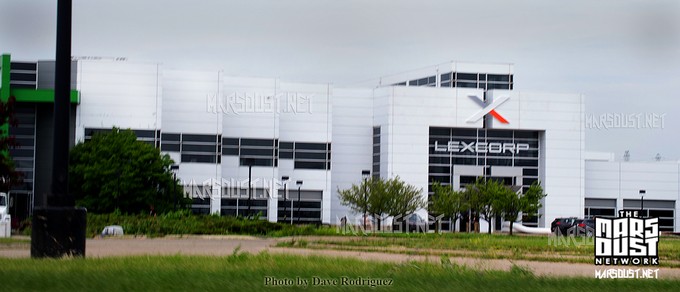 Nothing too spectacular but they have been filming in it for at least the last week with rumors of a basketball court being featured inside. So it appears that Jesse Eisenberg's Lex Luthor is really being built as a comic book version of his Mark Zuckerberg character from THE SOCIAL NETWORK. It is definitely a change from the Luthor we are used to seeing on screen but will it work?
BATMAN V SUPERMAN: DAWN OF JUSTICE is scheduled to hit theaters May 6th, 2016.
Follow me on Twitter here!