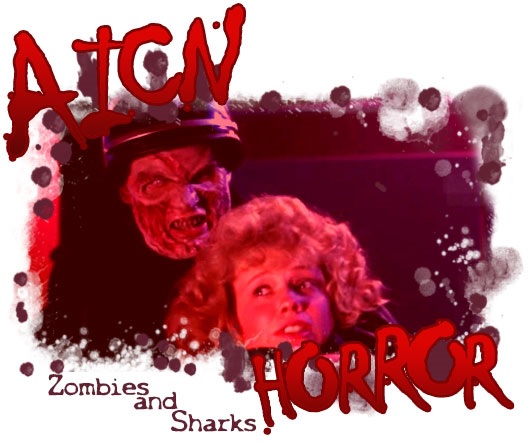 Logo by Kristian Horn
What the &#$% is ZOMBIES & SHARKS?
---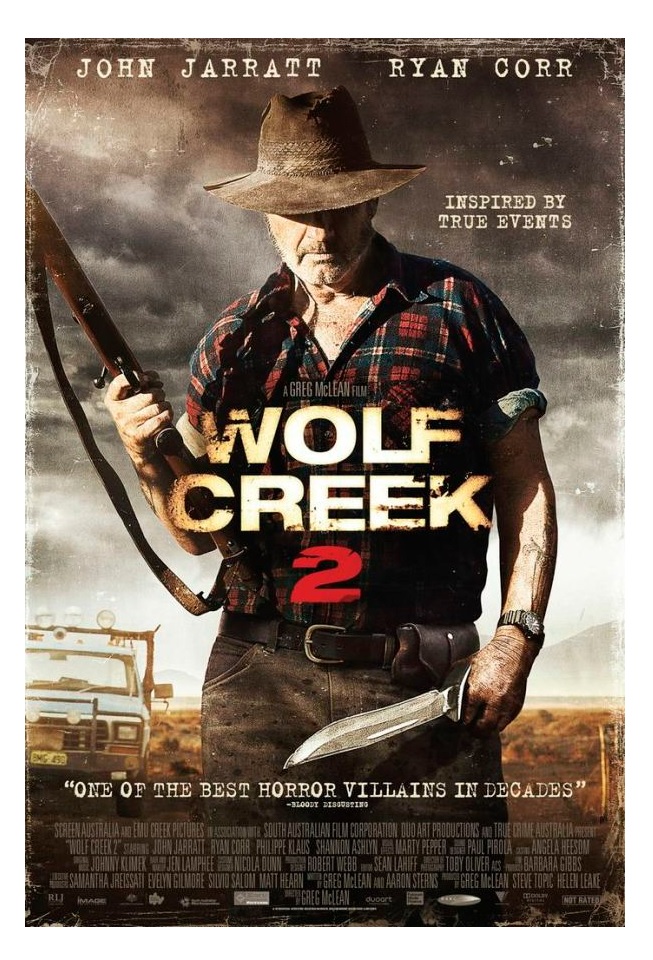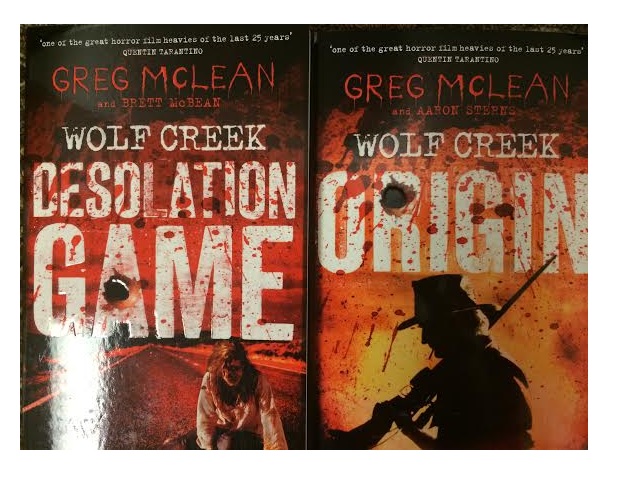 Ambush Bug
here. I'll be reviewing WOLF CREEK 2 next Friday on AICN HORROR, but the folks behind the film have set me up with a sweet giveaway in honor of the release of WOLF CREEK 2 on DVD/BluRay next Tuesday.
I have a copy of WOLF CREEK 2 on BluRay, a theatrical poster, and two prequel novels WOLF CREEK: ORIGIN and WOLF CREEK: DESOLATION GAME signed by Greg McLean (who directed and wrote both WOLF CREEK films) for one lone bloke brave enough to give me the answer to the below question;
Click on this link and tell me who you would rather see WOLF CREEK murderer Mick Taylor hunt and kill--Crocodile Dundee, Jocko from the Energizer commercials, or Yahoo Serious? And how would he do it?

The answer that makes me spit my Fosters beer the farthest upon reading will be the proud owner of WOLF CREEK 2 on BluRay, a theatrical poster of the film, and the two signed books! Keep your answers to about a paragraph long and don't forget to include your mailing address. I'll be announcing the winner of the contest next week!
Check out the trailer below and don't for get to pick up WOLF CREEK 2 on BluRay next Tuesday!
---
Find more AICN HORROR including an archive of previous columns on AICN HORROR's Facebook page!