The last week has brought us a number of GUARDIANS OF THE GALAXY character-specific posters. Now it's time for Dave Bautista's Drax…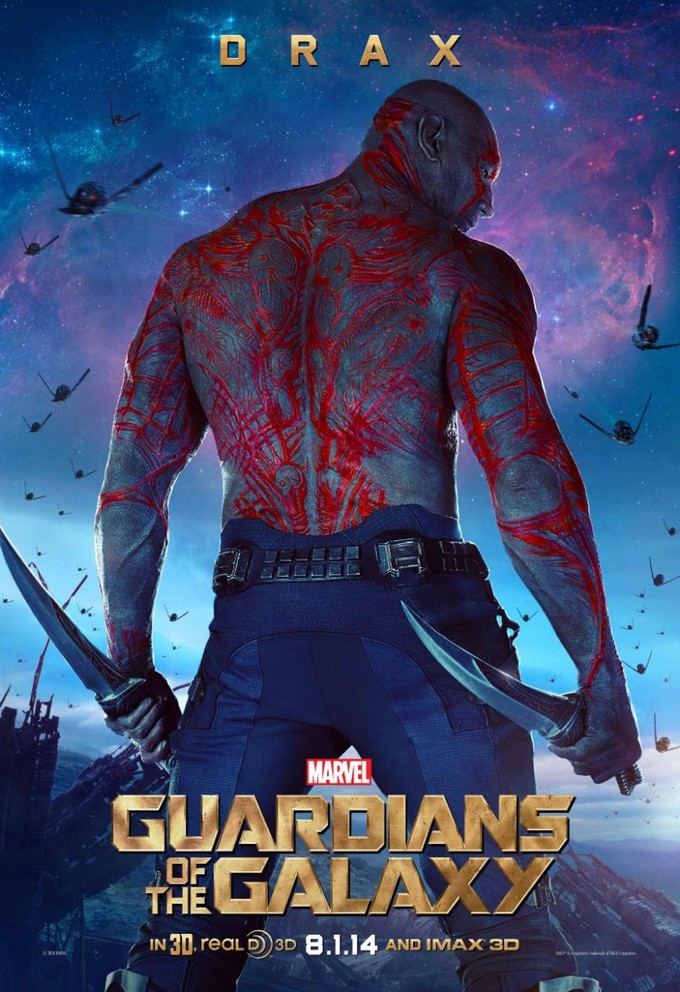 Not a remarkable image. In fact, it feels like a RIDDICK poster. None the less, I do love the color scheme here and very look forward to seeing Bautista in this role. Even if he looks nothing like Michael Lonsdale.
GUARDIANS OF THE GALAXY is inching closer and closer to its August 1 release date.
—————
Glen Oliver
"Merrick"
- e-mail
- Twitter