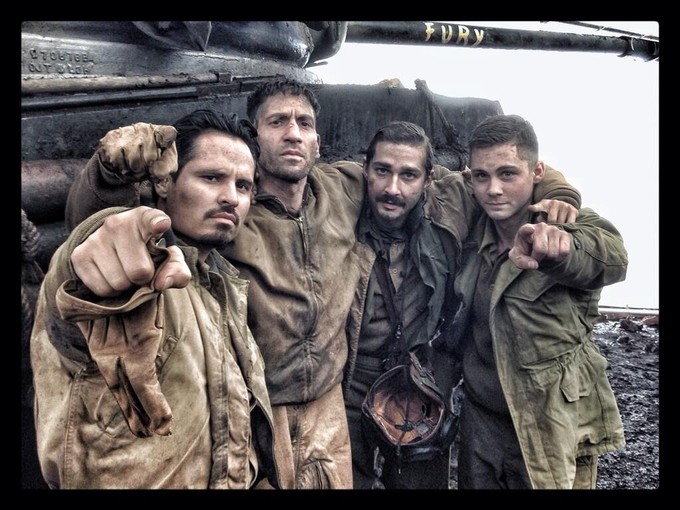 Alongside new looks at the latest entries in the HALO and SUPER SMASH BROS. game series, E3 has also, oddly enough, provided our first peek at David Ayer's WWII drama, FURY.
It's more of a featurette than a trailer, but we see some big explosions, some gritty cinematography, and glimpses of the main cast, including Brad Pitt, Shia Labeouf, Jon Bernthal, Logan Lerman, and Michael Pena.
It somehow seems grander than I expected. Looking forward to seeing a legit trailer for this thing.
FURY will come at you like a panzer on November 14th.
-Vincent Kim-Zahedi
"Papa Vinyard"
vincentzahedi@gmail.com
Follow Me On Twitter