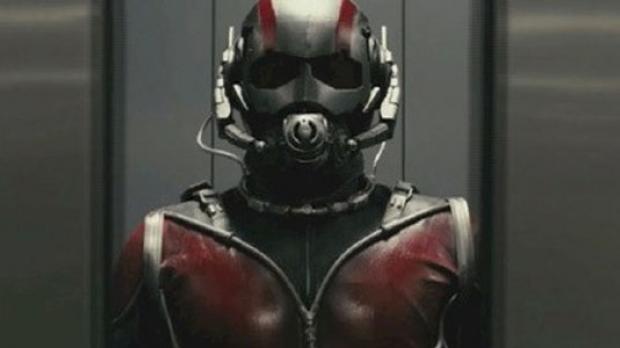 Jeremy here...
Welcome to Week 2 of the ANT-MAN Replacement Director Watch. For those of you just tuning in, now that Edgar Wright has abandoned the project (due to a dispute over Marvel's in-house rewrite of his screenplay), we've run through Adam McKay (ANCHORMAN), Rawson Marshall Thurber (WE'RE THE MILLERS), Ruben Fleischer (ZOMBIELAND) and Michael Dowse (GOON). It would appear these names are no longer in the picture (though I'm told the only official offer was made to McKay). Now, Marvel Studios is down to two truly awesome directors, Peyton Reed and David Wain, and I'm incredibly conflicted.
According to The Wrap, Reed (BRING IT ON, DOWN WITH LOVE, THE BREAK-UP and YES MAN) is the current frontrunner for the gig. Reed developed a brilliant '60s-era take on FANTASTIC FOUR over a decade ago for Fox, which they scrapped because former studio chairman Tom Rothman is a chode. As is evident from all of his movies (BRING IT ON and DOWN WITH LOVE in particular), Reed is a visually inventive filmmaker; given that he's also one of the biggest geeks I know, he'd be right at home directing a comic book movie. The question here is whether Marvel Studios will let him play. Stylistically, he's got a great deal in common with Edgar Wright. He'd be an ideal replacement.
As for Wain (who, according to The Hollywood Reporter, is also in the running), I'm a huge fan of his movies (WET HOT AMERICAN SUMMER, ROLE MODELS and WANDERLUST), but he's yet to display the kind of visual sophistication a comic book movie like this requires. Then again, it's possible Marvel isn't looking for visual sophistication. It's also possible he can pull this kind of movie off if given the opportunity. Who knows? If Wain got the job, I'd certainly be rooting for him.
I'm happy with these candidates even though I'm still bummed over the Wright situation. When Wright left, he took most of his design team with him (including cinematographer Bill Pope and GRAVITY composer Steven Price). It's a daunting job to take, and this is why so many directors aren't necessarily leaping at it.