Hey guys! Horrorella here...
Written by Abi Morgan (SHAME, BRICK LANE) and directed by Sarah Gavron (BRICK LANE) SUFFRAGETTE stars Carey Mulligan as a young woman fighting for women's voting rights in the U.K. in the early 1900's.
What sets this film apart is the fact that instead of focusing on the efforts of educated women from this time period, this story is set through the eyes of working class women, and focuses on their daily struggle for equality. These were not the women making speeches, lobbying for the vote. These were the women who weren't afraid to get their hands dirty, and whose tactics also incorporated more violent measures when it was deemed necessary.
The film co-stars Helena Bonham-Carter, Brendan Gleeson, Ben Whishaw, Meryl Streep and Anne Marie Duff. It is currently in post-production, and no release date has been set at this point. We'll look forward to hearing more about the project in the coming months.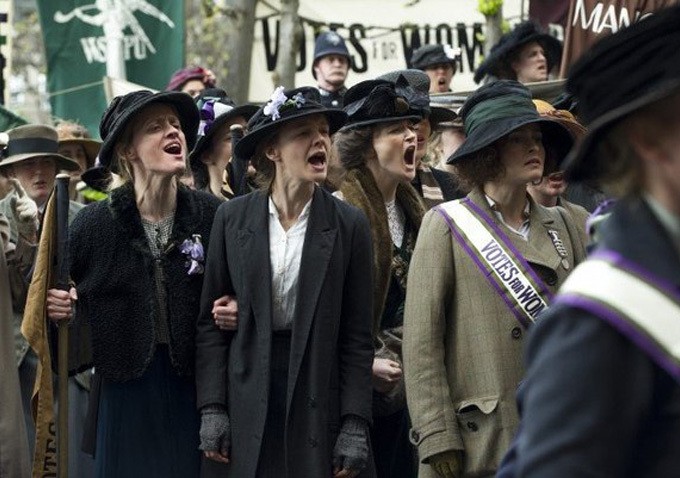 SUFFRAGETTE is a thrilling drama that tracks the story of the foot soldiers of the early feminist movement, women who were forced underground to pursue a dangerous game of cat and mouse with an increasingly brutal State. These women were not primarily from the genteel educated classes, they were working women who had seen peaceful protest achieve nothing. Radicalized and turning to violence as the only route to change, they were willing to lose everything in their fight for equality - their jobs, their homes, their children and their lives. MAUD was one such foot soldier. The story of her fight for dignity is as gripping and visceral as any thriller, it is also heart-breaking and inspirational.