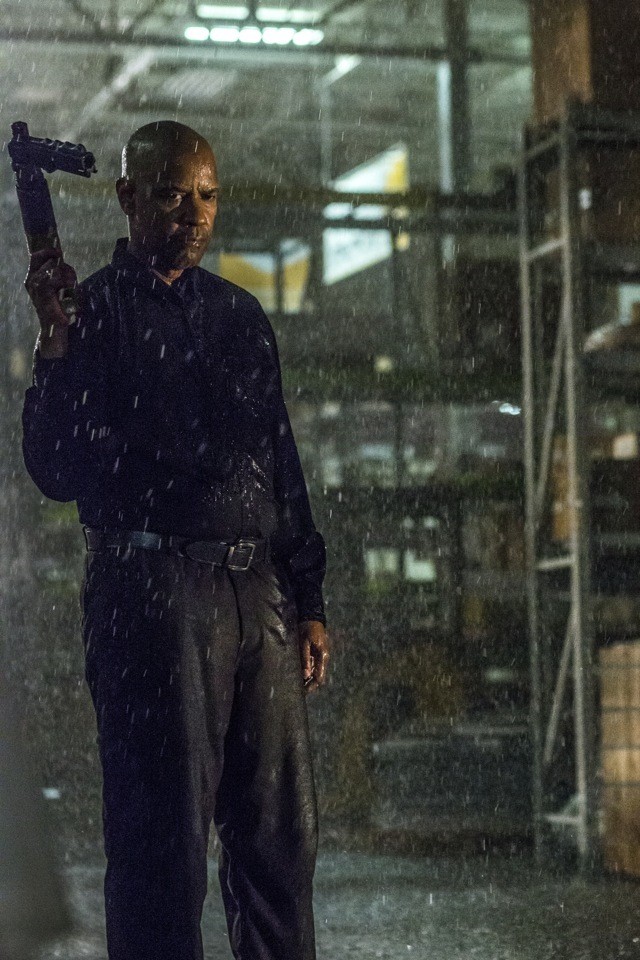 We've got a trailer for Antoine Fuqua's Denzel-enhanced update of the classic Edward Woodward TV show, THE EQUALIZER. It seems fairly badass, and definitely has Denzel in more of a TRAINING DAY/MAN ON FIRE mode than the softer, wearier Denzel of TAKING OF PELHAM 1 2 3 and UNSTOPPABLE. We only get a few brief bits of Chloe Grace Moretz as his co-lead, and maybe way too much set up and exposition, giving the trailer a surprising sort of low-fi feel; considering the great things I've heard about this film out of Sony's test screenings, I'm thinking the European knock-off vibe isn't indicative of the final film.
As someone who thought 2 GUNS was one of Denzel's best action flicks to date, and considering the word 'round the campire regarding this project, my residual excitement for this release overwhelms my lukewarm reaction to this trailer. Hopefully, this is closer to TRAINING DAY in quality than anything else Fuqua has done since.
THE EQUALIZER balances the equation on September 26th.
-Vincent Kim-Zahedi
"Papa Vinyard"
vincentzahedi@gmail.com
Follow Me On Twitter