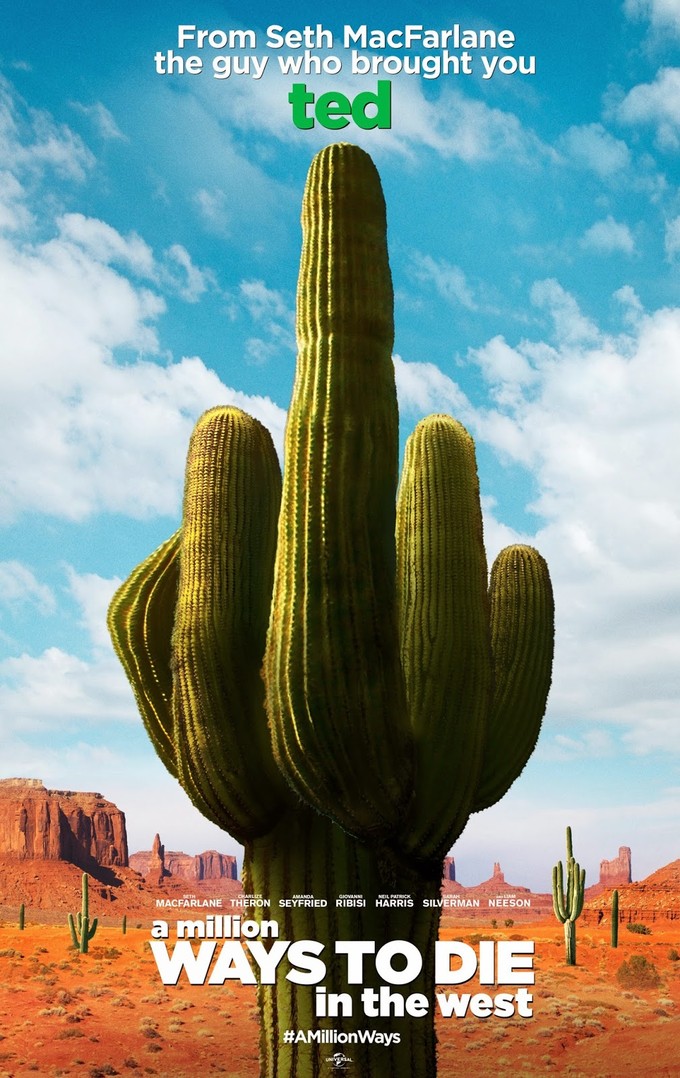 Word of this intended surprise has already gotten out due to this TV spot, for example…
…so Seth MacFarlane went ahead and Tweeted this nice image of himself, Christopher Lloyd, and a highly familiar DeLorean as seen in his upcoming A MILLION WAYS TO DIE IN THE WEST.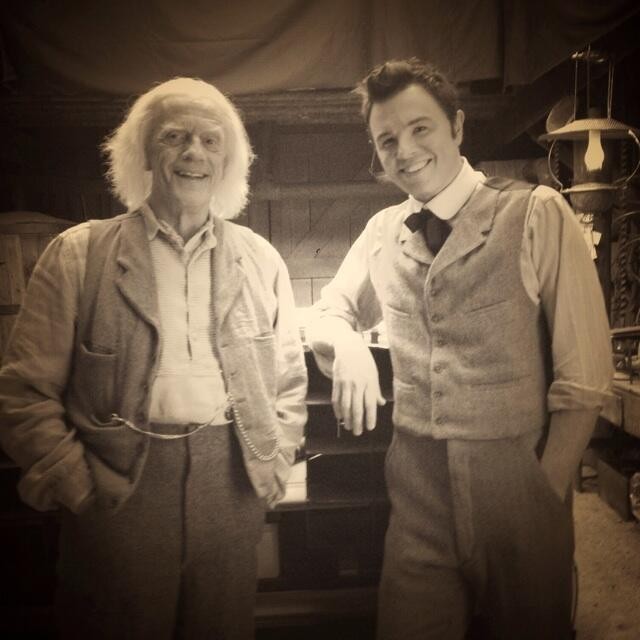 The film opens May 30.
—————
Glen Oliver
"Merrick"
- e-mail
- Twitter