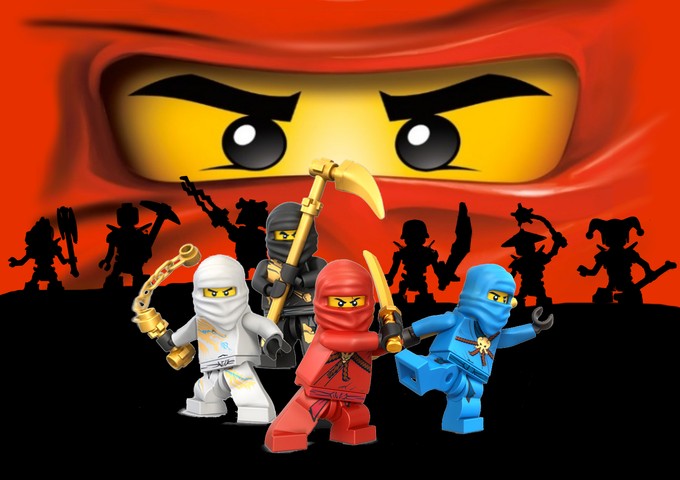 We knew that the sequel to THE LEGO MOVIE would drop in May 2017, but the release plans for the in-development NINJAGO movie were a little less certain. Until today.
Warner has penciled in a September 2016 release date for their animated ninja-themed spinoff, which will be directed by TRON: UPRISING and ROBOTBOY director (and storyboard artist on TINY TOON ADVENTURES, COW AND CHICKEN, DEXTER'S LABORATORY, SAMURAI JACK, and POWERPUFF GIRLS) Charlie Bean. The script is being written by newcomers Bryan Shukoff and Kevin Chesley.
But lest you worry, Master Builders: Phil Lord and Chris Miller are producing alongside original producers Dan Lin and Roy Lee, so I wouldn't expect a radical restructuring of the formula that worked so well for them the first time around.
The NINJAGO line came way after I put my Lego days behind me (but not my affinity for breakfast cereal and 16-bit gaming), but the presence of THE LEGO MOVIE's creative team definitely gives me hope for this project. Even though they aren't signed on to direct any more Lego features, WB has unofficially made Lord and Miller the godfathers of this cinematic franchise, and their evident faith in the pair's subversive, meta-heavy leanings makes me think both the spinoffs and sequels can approach or even match the quality level of the first film.
Plus, if NINJAGO totally sucks, we can still hold out hope for THE LEGO MOVIE 2, directed by Chris McKay, which will be released less than 8 months later.
NINJAGO will block your strike on September 23rd, 2016
-Vincent Kim-Zahedi
"Papa Vinyard"
vincentzahedi@gmail.com
Follow Me On Twitter