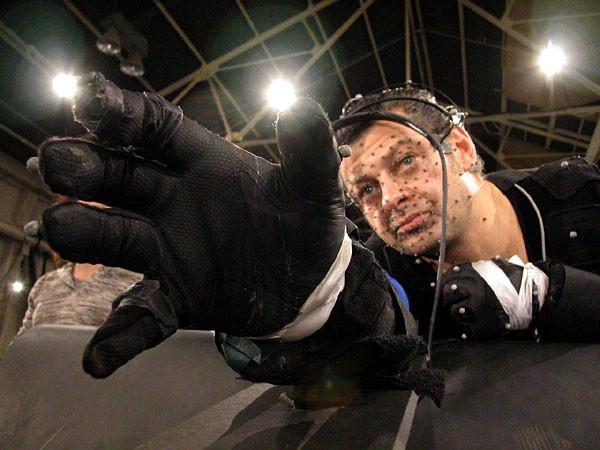 RISE OF THE PLANET OF THE APES was revolutionary in its use of motion-capture shot on real-world, exterior locations. In anticipation of the film's release in July, Fox has released a featurette centered around DAWN OF THE PLANET OF THE APES' motion-capture performers, and it's a short-but-sweet look at the work that goes into shaping these CGI-rendered characters into fully-formed, emotive entities.
You'll see Andy Serkis, Terry Notary, Karin Konoval, and new cast members Toby Kebbell and Larramie "Doc" Shaw giving fully-realized physical performances, which were then animated into their ape characters with their emotive work fully intact. The mo-cap work played a huge part in the last film's success, and it seems that Matt Reeves is pushing that element even harder this time around.
As Spicoli would say, "Awesome, totally awesome!"
DAWN OF THE PLANET OF THE APES will damn you all to hell on July 11th.
-Vincent Kim-Zahedi
"Papa Vinyard"
vincentzahedi@gmail.com
Follow Me On Twitter