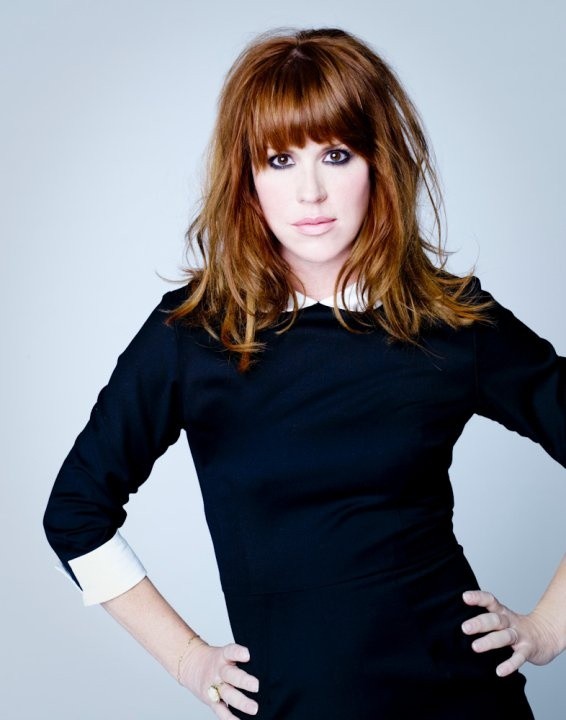 I feel like some old school JEM AND THE HOLOGRAMS fans just got a reason to rejoice.
According to THR, Jon M. Chu has shown his affinity for '80s pop culture by casting none other than Molly Ringwald in his adaptation of the old Hasbro series. Also, CAPE FEAR/FROM DUSK TILL DAWN/STRANGE DAYS/WAY OF THE GUN actress Juliette Lewis is also signed on to the production, which is currently shooting in Los Angeles.
No one knows who these guys will play yet, but the central roles of evil record exec Eric Raymond and Synergy the holographic computer have yet to be cast. Sure, Raymond was originally a guy, but can't that role be updated and gender-switched for the 21st century? Wouldn't it be great to have Lewis as a nefarious, manipulative executive and Ringwald as the ever-dependable, maybe slightly-sarcastic AI?
Obviously, Lewis is an Academy Award-nominated actress who's been working consistently since her appearance in NATIONAL LAMPOON'S CHRISTMAS VACATION 25 years ago, and her participation is welcome for both the kitsch value and her formidable talent. She also has a side career as a rock musician, so hopefully the film will give her a chance to show off her pipes alongside the titular young, upstart talents.
When it comes to Ringwald, however, it's clear her association with the '80s scene that produced JEM was the main motivation behind her hire. Though she's kept busy recording music (she released a jazz record called Except Sometimes last year) and appearing on TV (THE SECRET LIFE OF THE AMERICAN TEENAGER), her big-screen appearances have been few and far between since the '90s. Having said that, her reputation is amongst the least sullied of her "Brat Pack" contemporaries, and she still manages to represent a certain demographic from her peak era in a way that few teen icons have managed to replicate (sorry Alicia Silverstone!). Girls (and boys) who may not have been born until Ringwald was cameo-ing in TEACHING MRS. TINGLE and NOT ANOTHER TEEN MOVIE still connect to her characters in SIXTEEN CANDLES, THE BREAKFAST CLUB, and PRETTY IN PINK, and bridging her '80s output with this 2014 reboot earns a lot of brownie points for this production.
After all, they can modernize the music, dancing, clothing and accessories of the Holograms, but they got MOLLY RINGWALD on board, and doesn't that signify that Chu & Co.'s hearts are firmly in place?
-Vincent Kim-Zahedi
"Papa Vinyard"
vincentzahedi@gmail.com
Follow Me On Twitter