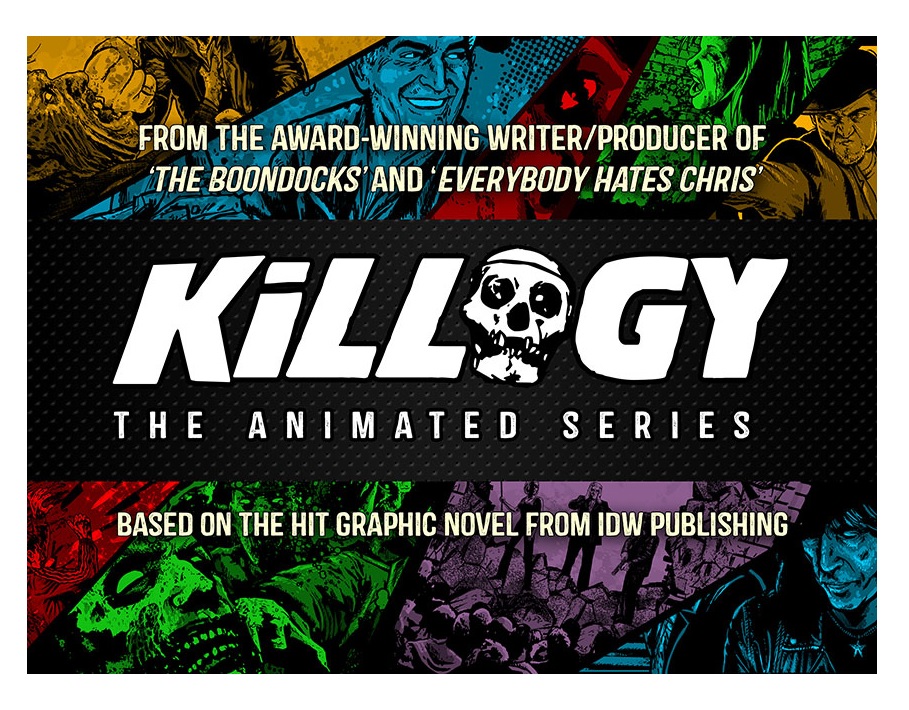 Hey folks, Ambush Bug here with some very cool news. Life of Agony's songwriter/bassist Alan Robert has made quite a name for himself in comics with the horrifying WIRE HANGERS (which is to be made into a movie very soon) and the equally horrifying CRAWL TO ME (which is also set to be adapted to the screen and I enjoyed a whole hell of a lot in my review here). Last year he released KILLOGY (reviewed here), which takes three real life personalities; Frank Vincent (who most know from GOODFELLAS and THE SOPRANOS), Brea Grant (star of HEROES/DEXTER/FRIDAY NIGHT LIGHTS and writer of WE WILL BURY YOU), and Marky Ramone (from the Ramones…durrr!), throws them in a prison cell together and lets loose an army of the undead outside.

Well, Alan just let me know that the IDW miniseries is set to be adapted and animated by award-winning executive producer/writer Rodney Barnes (THE BOONDOCKS, EVERYBODY HATES CHRIS). Barnes and Robert will serve as executive producers on the series, with Barnes penning the screenplay for the pilot episode. Celebrities Frank Vincent, Marky Ramone and Brea Grant, who all appeared in the KILLOGY graphic novel, will now lend their voices to the animated series. Producers Chris White (MY SUPER PSYCHO SWEET 16 franchise) and Jeff Mazzola (DESCENT) are also on board.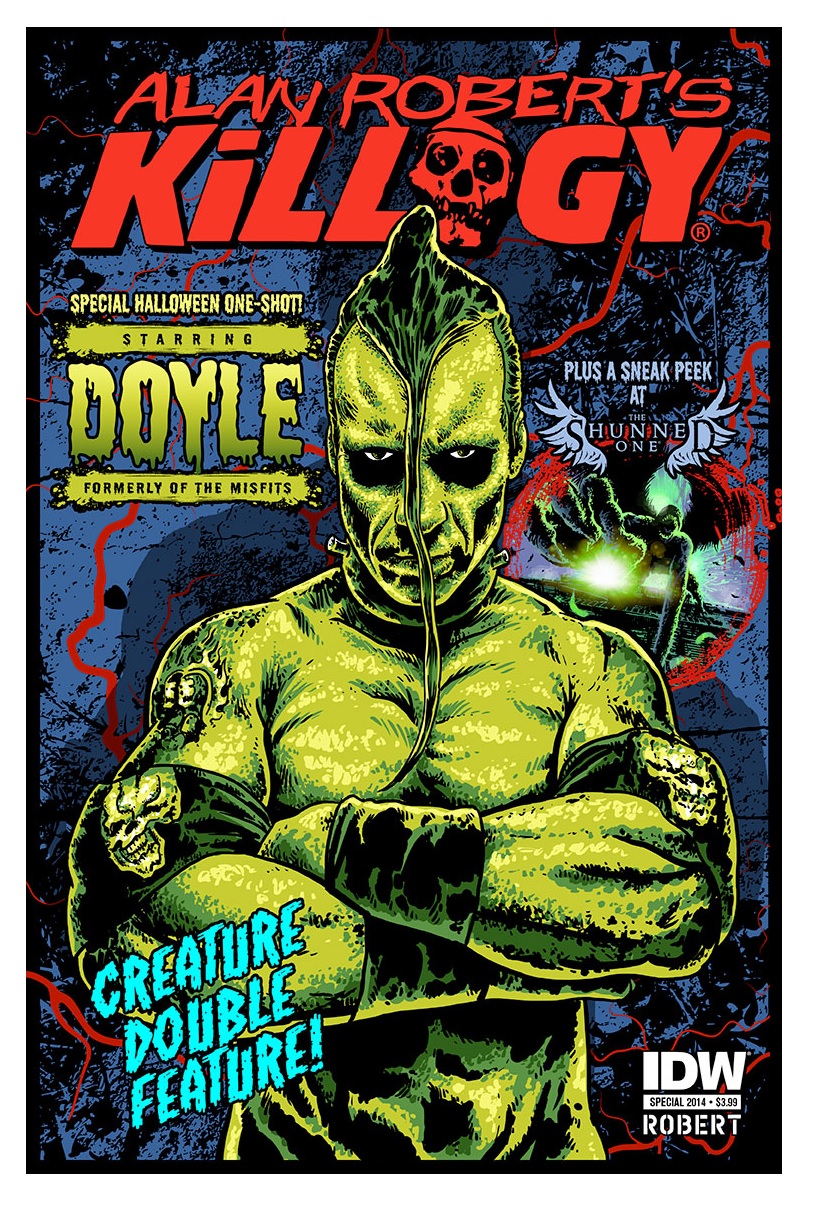 But wait, there's more!

Punk fans have a reason to stand up and say "Oi!" as the Misfit's Doyle Wolfgang von Frankenstein is set to star as himself in another KILLOGY tale in the upcoming KILLOGY HALLOWEEN EDITION, set to be released in October (of course!). The Halloween one-shot comic continues where the KILLOGY story left off and introduces new character, Doyle, as humanity's last hope in a post-apocalyptic world flooded by an ocean of blood. The book will also feature a 10-page exclusive first-look at Robert's forthcoming IDW series THE SHUNNED ONE..

Check out the premiere of the sample art off to the left there and if any of this has piqued your interest in this project, find out more about all things KILLOGY here!

And be on the look out for both KILLOGY: THE ANIMATED SERIES and IDW Publishing's KILLOGY: HALLOWEEN EDITION in the upcoming year!