Following yesterday's tease, Zack Snyder has made good on his promise and at long last has revealed Ben Affleck as Batman and the character's Batmobile - both to be seen in the upcoming MAN OF STEEL sequel/JLA launch thing, which is set to begin shooting very soon. [EMBIGGENABLE to much higher res...thanks Talkbacker Murraypalooza!]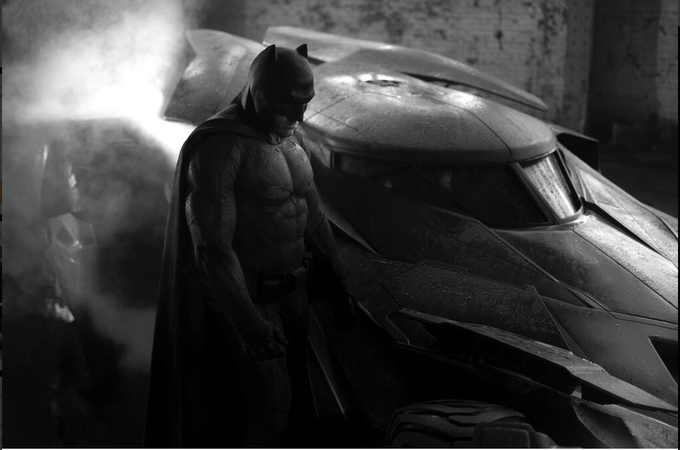 This comes to us via Snyder's Twitter stream, with the context:
I shot this with my @Leica_Camera M Monochrom.
The movie, still not officially titled, opens May 2016.
—————
Glen Oliver
"Merrick"
- e-mail
- Twitter