Papa Vinyard here, now here's a little somethin' for ya...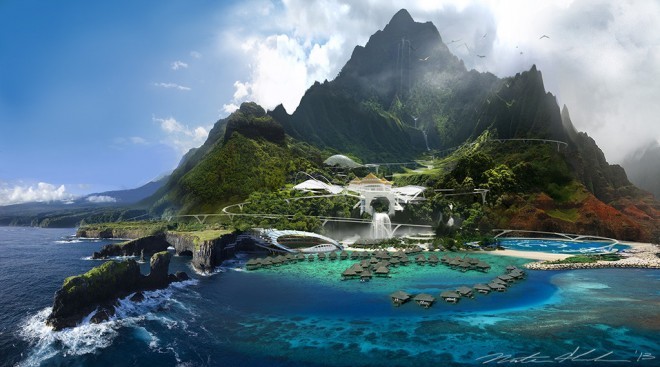 When you mention JURASSIC PARK, a lot of people will instantly recall one of the film's iconic music cues by the incomparable John Williams. However, he jumped ship with Spielberg when it came time for JURASSIC PARK III, and left the duties to MATRIX composer Don Davis. Davis hasn't composed a film score in 7 years, so Colin Trevorrow, Spielberg, and Universal have settled on their replacement for Williams and Davis: Michael Giacchino.
Giacchino has been one of the hottest names in the film score game for a few years now, and is far closer in credibility to Mr. Williams than Davis ever was. On top of his work on films like UP (which won him an Oscar), SPEED RACER, and nearly all of J.J. Abrams' projects, he approximated Williams' E.T. and CLOSE ENCOUNTERS OF THE THIRD KIND scores for Abrams' SUPER 8, and is rumored to be working alongside the legendary composer on STAR WARS: EPISODE VII. He's also done a great job incorporating a franchise's iconic score into the last two MISSION: IMPOSSIBLEs, so I think he'll do a better job of utilizing Williams' classic themes than Davis did in JP III.
His enthusiasm seems to be firmly in place:
"My first stop-motion movies at 9-years-old involved stories where dinosaurs and men were trapped together on long-lost islands or far away planets. My first composing job was to write the score for the Steven Spielberg-produced video game based on the film THE LOST WORLD, which was one of the earliest console video games to feature an original orchestral score. Having the chance to work on this new movie with the talented director Colin Trevorrow is an incredible opportunity to bring full circle the journey of dinosaurs and film that started in my backyard over 30 years ago."
JURASSIC WORLD welcomes you on June 12th, 2015.
-Vincent Kim-Zahedi
"Papa Vinyard"
vincentzahedi@gmail.com
Follow Me On Twitter