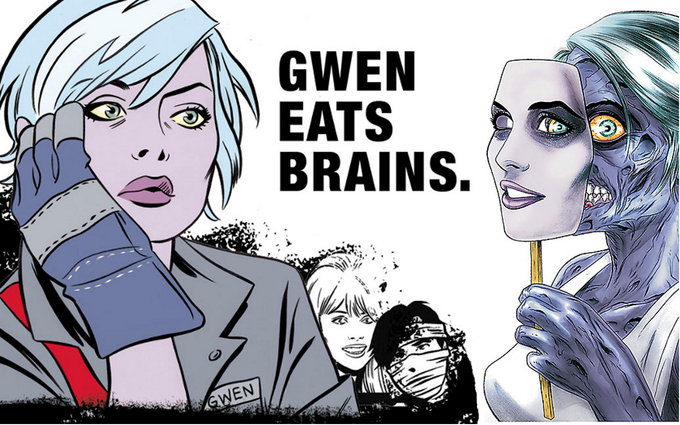 The CW announces its fall schedule one week from today and the last of its shows have just slid off the bubble.
"Tomorrow People," "Star-Crossed" and "Carrie Diaries" have been cancelled.
CW shows returning next season now include the incredibly low-rated "Beauty and the Beast," "Heart of Dixie" and "The 100." They join already-renewed "The Vampire Diaries," "The Originals," "Supernatural," "Arrow" and "Reign."
In addition, four new show have been given series orders, including at least two based on DC comics:
"iZombie" - From writer-producer Rob Thomas ("Cupid," "Veronica Mars," "Party Down"). A med student-turned-zombie takes a job in the coroner's office to gain access to the brains she must reluctantly eat to maintain her humanity, but with each brain she consumes, she inherits the corpse's memories. With the help of her medical examiner boss and a police detective, she solves homicide cases in order to quiet the disturbing voices in her head.
"The Flash" - From writer-producer Greg Belanti ("Dawson's Creek," "No Ordinary Family," "Green Lantern," "Arrow"). Barry Allen is a Central City assistant police forensics investigator transformed by a lab accident into the fastest man alive.
"Jane The Virgin" – From writer-producer Jennie Snyder Urman ("90210," "Emily Owens MD"). A series of surprising and unforeseen events causes a hard-working, religious young Latina to be accidentally artificially inseminated. Adapted from a Venezuelan telenovela.
"The Messengers" – From writer-producer Eoghan O'Donnell ("Teen Wolf"). When a mysterious object crashes down to Earth, a group of seemingly unconnected strangers dies from the energy pulse. But then they awaken to learn that they have been deemed responsible for preventing the impending apocalypse.