Papa Vinyard here, now here's a little somethin' for ya...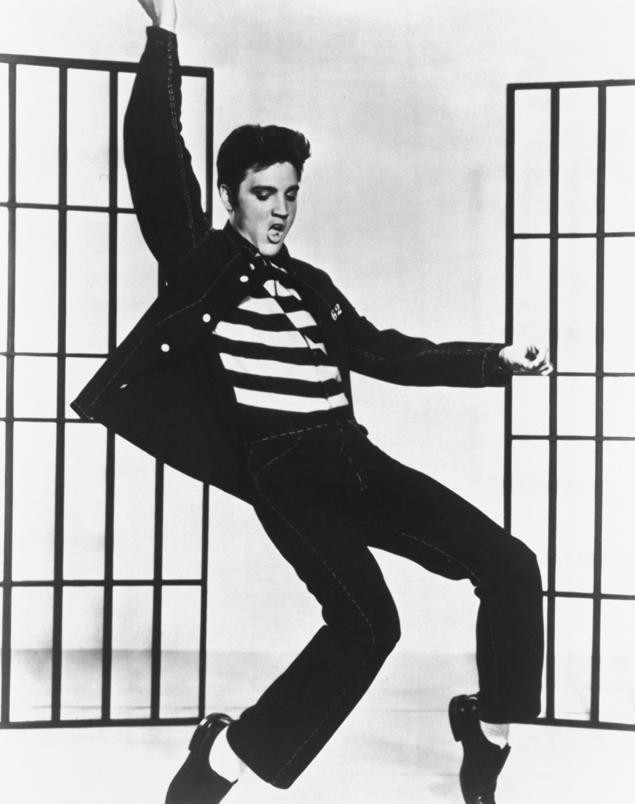 Calling all Elvis men (and women) out there: The King is getting his own big-screen biopic!
It's only been less than three weeks since we heard that Baz Luhrmann was eyeballing an adaptation of KUNG-FU for his next project. What The Wrap has announced is a much more believable scenario: that Luhrmann is in talks to direct a film about arguably the biggest rock-and-roll icon of all time.
Here's Jeff Sneider's initial Vine about the subject:
Kelly Marcel (SAVING MR. BANKS, the upcoming 50 SHADES OF GREY) is writing the script, which will deal with the life and times of Mr. Presley during as-yet-unannounced portions of his upbringing and career. Seeing as John Carpenter's ELVIS with Kurt Russell barely scraped the surface of The King's lifespan over its 2-and-a-half-hour runtime, I'd expect a more streamlined version of the legend's life story.
Warner Bros.' last collab w/ Luhrmann, THE GREAT GATSBY, defied cynics and landed about $350 million worldwide, so signing the Australian (and AUSTRALIA) director for another glitzy, glammed-out period pic with instantly-recognizable iconography makes a lot of sense. MOULIN ROUGE is an even better example than GATSBY of Luhrmann's ability to synthesize music and imagery into a powerful, surreal pastiche, and his sensibilities seem perfect to depict Elvis' revolutionary stage antics for contemporary audiences.
Obviously, who Luhrmann and WB sign to star as Elvis will play a huge part in the overall reception to this project (catch the upcoming THE IDENTICAL for an example of how easy it is to get the gestalt of The King totally wrong), and there's no word yet on whether they're looking for a superstar or an unknown to fill his shiny shoes. Whether it ends up being Hugh Jackman, Leonardo DiCaprio, or someone we've never heard of, I'm sure whatever Luhrmann cooks up will be something worth taking a gander at. Elvis Presley deserves a BIG movie, and if WB wants a guy who will truly evoke the spectacle and massive cultural impact of his output, Luhrmann sounds like the right call.
-Vincent Kim-Zahedi
"Papa Vinyard"
vincentzahedi@gmail.com
Follow Me On Twitter