Papa Vinyard here, now here's a little somethin' for ya...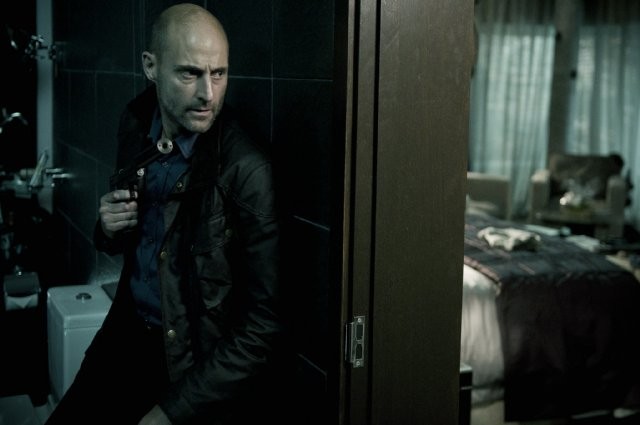 When Sacha Baron Cohen's GRIMSBY was first announced a few months back, we weren't sure which character the BORAT/BRUNO actor would be playing; the film was about a suave superspy and his estranged soccer hooligan brother, but we had no idea whether Cohen was going to play the smoothie or the wildcard. It's been cleared up, now that SHERLOCK HOLMES/KICK-ASS actor Mark Strong has signed on to play the black ops agent, leaving Cohen the role of his unhinged ruffian brother.
This is Cohen's first leading role without director Larry Charles since 2002's ALI G INDAHOUSE, so expect it to have a different feel from his prior improv-heavy films, including the relatively conventional (narratively-speaking) THE DICTATOR. Louis Leterrier, who had a surprise hit last year with NOW YOU SEE ME, is making this his first outright comedy, but instead of another comedian, he's hired Strong to play opposite Cohen, which makes me think this may be more of a straightforward action-comedy than we might have expected. Still, Cohen co-wrote the script (with BORAT writer Peter Baynham and WRECK-IT RALPH scribe Phil Johnston), so I don't doubt there will be at least some inspired comedy moments amidst the bro banter and action set pieces.
If nothing else, watching Cohen and the ever-dependable Strong bounce off each other should be pretty fun, no?
GRIMSBY is currently set to start globe-hopping on July 31st, 2015.
-Vincent Kim-Zahedi
"Papa Vinyard"
vincentzahedi@gmail.com
Follow Me On Twitter