Papa Vinyard here, now here's a little somethin' for ya...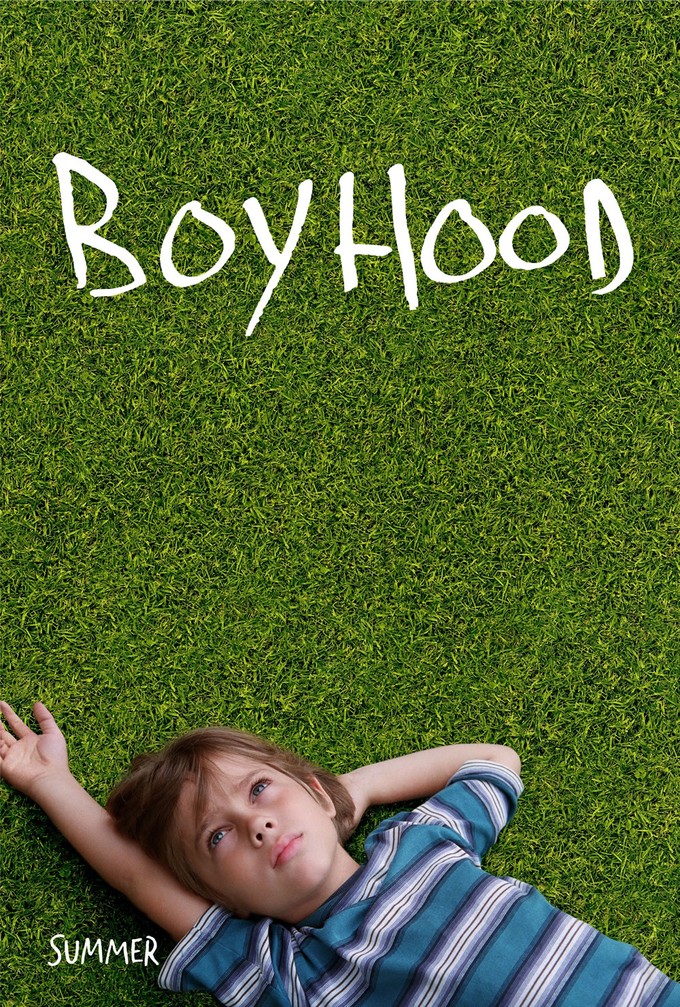 Richard Linklater began production on BOYHOOD back in the summer of 2002, and shot it continually over the course of over 11 years afterwards. By doing so, his coming-of-age drama has the unique distinction of actually tracking the physical (and emotional) growth of its young protagonist over the course of his entire childhood, from age 6 through his graduation from high school. The flick has finally been completed, played at Sundance this past January (where our very own Kraken loved it), and will finally be released this July.
This trailer has an annoying Access Hollywood narration over it (I'll put up the unedited version when I find it), but the decade-plus-spanning footage has an immediately powerful effect. Even here, in this 1-minute-15-second look, we are seeing glimpses at various points in the life of young actor Ellar Coltrane (as well as Patricia Arquette and Ethan Hawke as his parents), and it creates a scope that we've hardly ever seen in this kind of film before. There's no different cast members for "7-year old Mason" and "16-year-old Mason" here; that's Coltrane bonding with kids on the playground, and that's also Coltrane kissing girls and finding himself as a teenager, and that emotional intimacy to the character is already evident in these quick snippets.
This seems like Linklater's most experimental work since maybe 2001's TAPE (or, at least, A SCANNER DARKLY), and it's exciting to finally get a look at the fruits of his decade-plus labor. Can't wait to see the full 2-hour-40-minute feature.
UPDATED (21:55): According to Slashfilm's Russ Fischer, IFC didn't license the footage to be posted online, and has been taken down temporarily. I'm still on the hunt for a mirror, with or without that annoying Access Hollywood b.s., and will put it up when I find one.
BOYHOOD finally arrives in theaters on July 11th.
-Vincent Kim-Zahedi
"Papa Vinyard"
vincentzahedi@gmail.com
Follow Me On Twitter