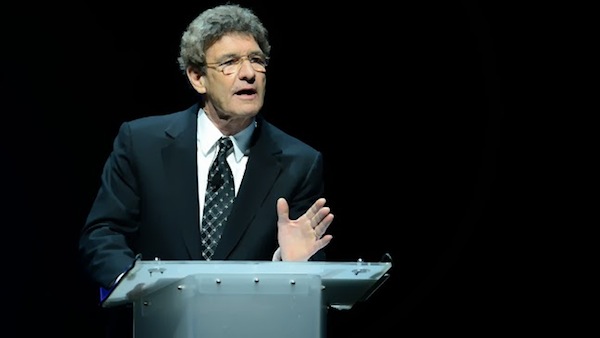 Jeremy here...
Speaking at this morning's Bloomberg and TriBeCa Film Festival Business of Entertainment Breakfast, Disney chairman Alan Horn fielded a number of STAR WARS: EPISODE VII inquiries, confirming that second-unit shooting has begun in Abu Dhabi and that casting is "almost complete".
According to Variety, Horn emphasized the production's desire to recapture what he termed "the STAR WARS-ian look", while suggesting that the next two films in the series may revert to May release dates. As for EPISODE VII, it's still set for December 18, 2015.
Horn didn't say when we should expect a casting announcement, but he is flying to London this week to discuss the screenplay and production design with J.J. Abrams. I imagine this is just a formality, as Horn has already said the script is finished and ready to go. Principal photography will begin next month in the Middle East, but will take place primarily at good ol' Pinewood Studios in London.
Disney has not denied Variety's report that Adam Driver will play the main villain in EPISODE VII, so consider that settled. Variety has also reported that John Boyega, Ed Speelers, Jesse Plemons, Matthew James Thomas and Ray Fisher are in the running for the lead. We'll find out very soon which one of these fellas will be faced with the tall task of out-acting Mark Hamill, Jake Lloyd and Hayden Christensen.