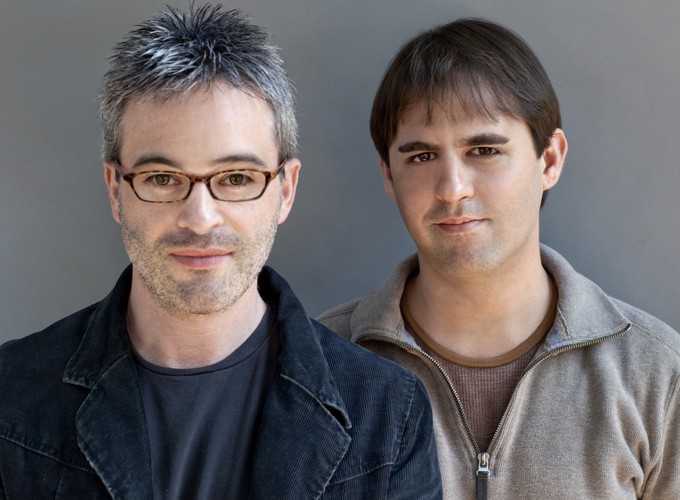 Variety has a very interesting piece about the fate of Alex Kurtzman and Roberto Orci - the high-profile Hollywood mega-power duo who helped charge-up the first two TRANSFORMERS movies, the first two JJverse TREK films, the impending AMAZING SPIDER-MAN 2, ENDER'S GAME, COWBOYS & ALIENS, and much more.
In short, they won't be working together on films anymore.
The two still have more than a dozen projects in development, including the next two "Spider-Man" films. It is unclear how those projects will be handled or divided between the two men. Their production company, K/O Paper Products, which they launched in 2009, will most likely be reconfigured to accommodate their separation in the feature arena.
[EDIT]
Kurtzman and Orci–who will remain in business together on the TV front–are parting amicably, according to sources, and the split will allow them to pursue separate feature careers as directors.
…says THIS piece over at Variety, which goes on it reveal that Orci is apparently lobbying hard to direct the next STAR TREK movie - due on screens 2016ish (probably).
While Variety indicates Orci's campaign is being met with varying levels of enthusiasm, his installation as helmer of ST3 would dovetail nicely with recent word that Kurtzman will direct the upcoming VENOM movie. Kurtzman has previously helmed a feature (the Kurtzman/Orci scripted and produced PEOPLE LIKE US in 2012) - TREK 3 would mark Orci's first time in the chair.
—————
Glen Oliver
"Merrick"
- e-mail
- Twitter