Ahoy, squirts! Quint here with more Spielbergian news! The Beard's been busy, it seems. There are a number of projects swirling around the director and another one just got revealed by The Wrap.
The new flick is set up at Dreamworks, set during the Cold War and has Tom Hanks attached to star. Spielberg is producing and possibly directing.
The story focuses on a lawyer who is sent behind the Iron Curtain by the CIA to negotiate the release of a pilot whose spy plane was shot down over Russia. Tom Hanks would play the lawyer, James Donovan.
This is a true story and James Donovan was a very interesting dude. He was a Harvard educated lawyer, a Navy Commander and began his career as assistant trial counsel at the Nuremberg Trials. He was working within the Kennedy administration when he was sent to negotiate for the release of U-2 pilot Gary Powers.
This one sounds a little more in Spielberg's wheelhouse than the last announced project, The Kidnapping of Edgardo Mortara, especially with Hanks involved. I could see it playing in some overlapping reality between Catch Me If You Can and Munich.
Relative newcomer Matt Charman wrote the script. Between this, Kidnapping, Robopocalypse and Montezuma we'll see what lands first.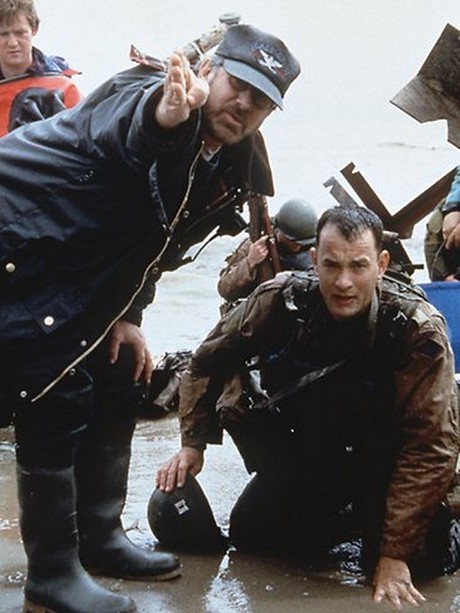 Thoughts?
-Eric Vespe
"Quint"
quint@aintitcool.com
Follow Me On Twitter