Ahoy, squirts! Quint here. Ever since Robopocalypse was put on hiatus last year everybody has wondered what The Beard has been up to. Spielberg has always been one to keep many irons in the fire and it looks like he has added another one.
Variety is reporting that Steven Spielberg has committed to produce and potentially direct THE KIDNAPPING OF EDGARDO MORTARA for his own Dreamworks Studio in partnership with The Weinstein Co. Lincoln's Tony Kushner has been hired to write the adaptation of the non-fiction book detailing the life of a young Italian Jewish boy who is kidnapped by Inquisition officers. The child was secretly baptized by a servant and according to Papal law at the time (this happened in the mid-1800s) that allows the church to seize the child and fully convert him.
The story is said to have been a major moment in the Vatican losing its far reaching power. With Kushner, Spielberg and the Weinsteins involved I can already see the Oscar campaign.
However, Variety is quick to note that Kushner just started the adaptation of David I. Kertzer's book and Spielberg is itching to get behind the camera, so this will not be his next film, if he even directs it at all.
The two other projects Spielberg is attached to direct are Robopocalypse (they really need to change that title) and Montezuma, written by Steve Zaillian. Of the two it seems Robo is the one likely to go up next. The big rewrite that Spielberg wanted to do (which is why he halted development) has been done and Variety's sources say the film is close to being greenlighted. Chris Hemsworth would likely still be involved as long as they can make the new scheduling work out.
If I were a betting man, I'd say Edgardo Mortara will end up being directed by someone else. I'm sure there's lots of rich emotion to mine with that story, but it doesn't feel like the best fit for Spielberg. I'm quite happy to see him return to crazy sci-fi action with Robo-gonna-change-the-title-lypse and Montezuma sounds like a crazy historical epic. I'd personally rather see him tackle those two, but never ever rule out the power of Tony Kushner's pen... well, probably laptop running Final Draft, but you know what I mean.
Anyway, that's the update. As long as he's directing something, I'm happy.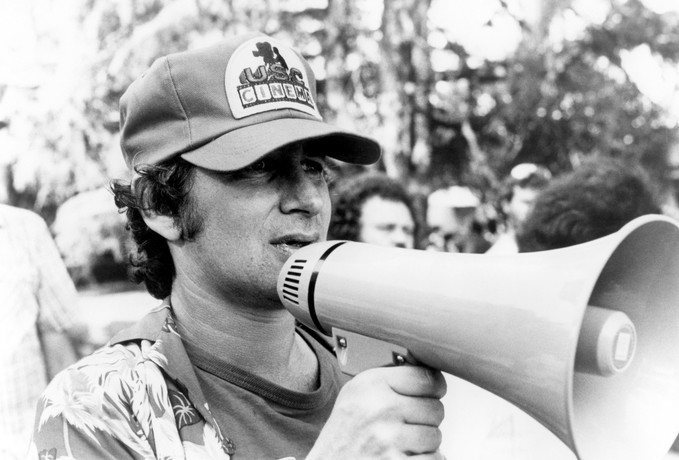 Thoughts?
-Eric Vespe
"Quint"
quint@aintitcool.com
Follow Me On Twitter