Hey Yo, Draven here.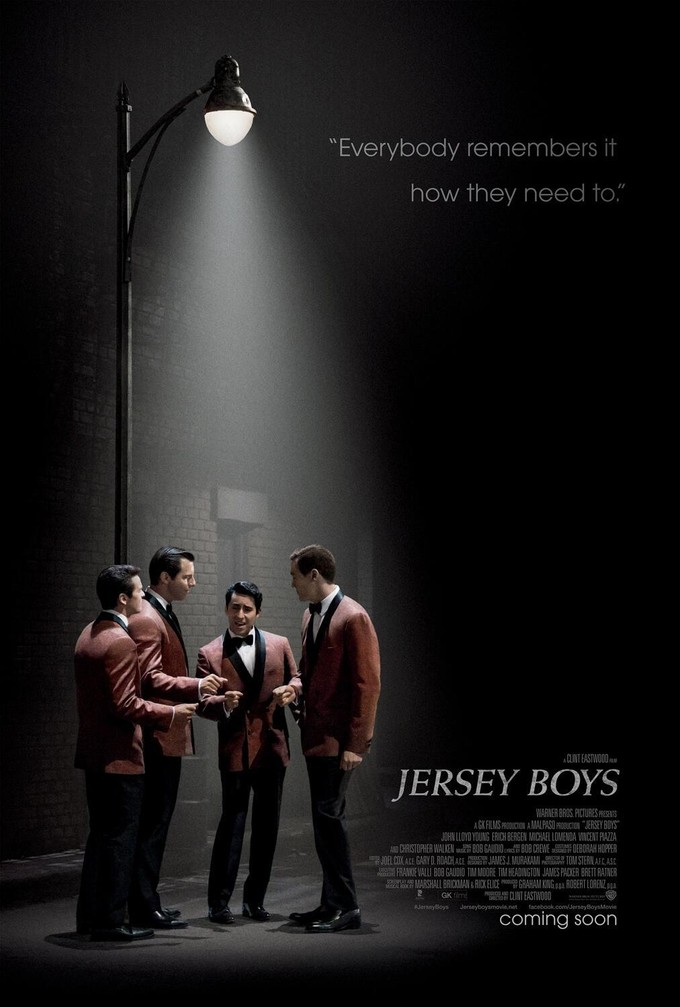 Warner Bros has released the first trailer and poster (seen above) for Clint Eastwood's next film, JERSEY BOYS:

JERSEY BOYS is of course the adaptation of the smash hit Tony-award winning jukebox musical of the same name. It follows the metoric rise of the New Jersey group, The Four Seasons, who went on to become one of the most popular music groups of all time.
The play opened in 2005 and won the Tony for Best Musical in 2006. It has since toured North America twice and became one of the most successful plays of the last ten years. Will the film follow suit? With no main stars and a story that is fifty years old, it is certainly a risk. The film opens June 20th though and so it should be good counterprogramming to the blockbuster season and has the chance to play throughout the summer with the audience it is looking to attract.
Follow me on Twitter here!