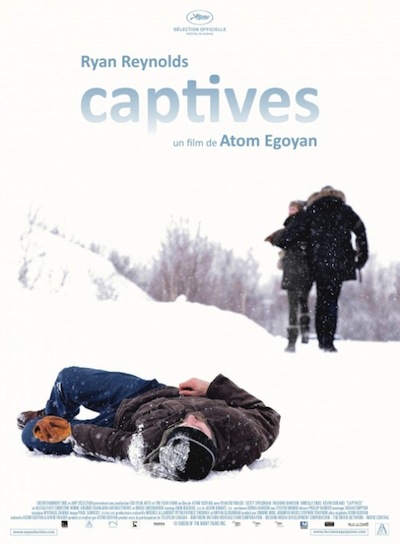 Jeremy here...
Perhaps this will be Atom Egoyan's return to form.
After recently whiffing with DEVIL'S KNOT, Atom Egoyan's back again with THE CAPTIVE, which appears to be a fairly conventional thriller (at least in terms of the premise) about an anguished father searching for his kidnapped daughter. Egoyan's assembled a pretty interesting cast (Ryan Reynolds, Mireille Enos, Rosario Dawson, Scott Speedman, Kevin Durand and longtime creative cohort Bruce Greenwood), and I dig the spare, wintry setting. The Cannes Film Festival thought highly enough of the film to give it a 2014 competition berth. Here's hoping their enthusiasm is justified.
THE CAPTIVE (as I believe it will be called in the U.S.) is due in theaters later this year.