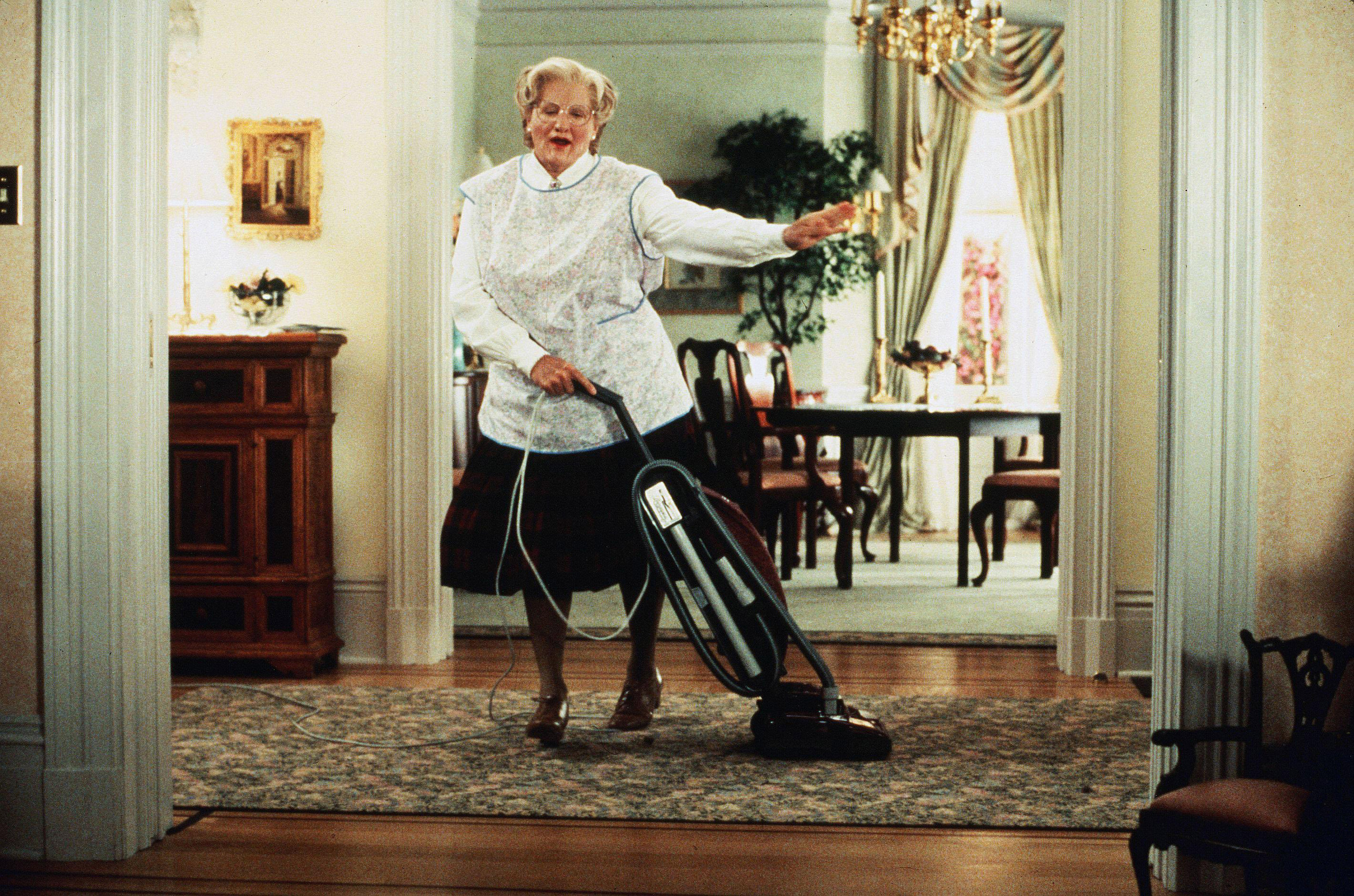 Nordling here.
MRS. DOUBTFIRE is 21 years old. Just ponder that for a second. The kids that Robin Williams' character fought so hard to stay close to in the movie are all grown by now. And while MRS. DOUBTFIRE was a very popular comedy, it had a serious undertone to it; it was a movie about divorce and coping with the difficulties of a family struggling through it. So, obviously, the material is ripe for a sequel, 21 years later.
And a sequel we may get! According to the Hollywood Reporter, a sequel is moving forward at Fox2000. Chris Columbus and Williams would reunite for the film, under a script written by ELF's David Berenbaum. Considering how old Mrs. Doubtfire is supposed to be in the original film, and that the kids have grown up, I assume that this will be about Daniel Hillard's grandchildren. Perhaps all his kids are undergoing divorce and Hillard brings back Mrs. Doubtfire to entertain all the various grandchildren while their parents fight it out in court. I don't know. I refuse to speculate.
The situational comedy of the original will likely continue, and it is unclear what other cast members will return. I don't have anything else to say about this, really.
Nordling, out.