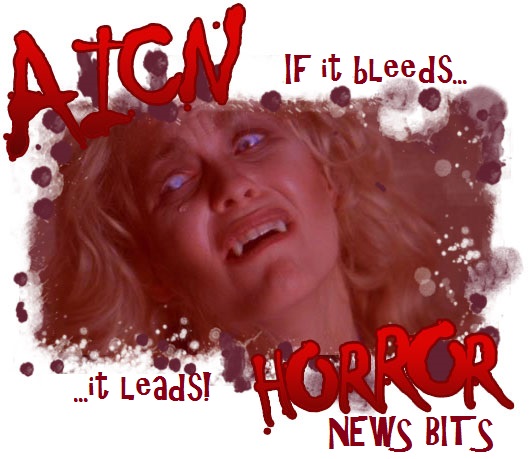 Logo by Kristian Horn
What the &#$% is ZOMBIES & SHARKS?
---
Greetings, all. It's Ambush Bug with some low budget, home video, and independent horror news—bite size, just how you zombies like it!
---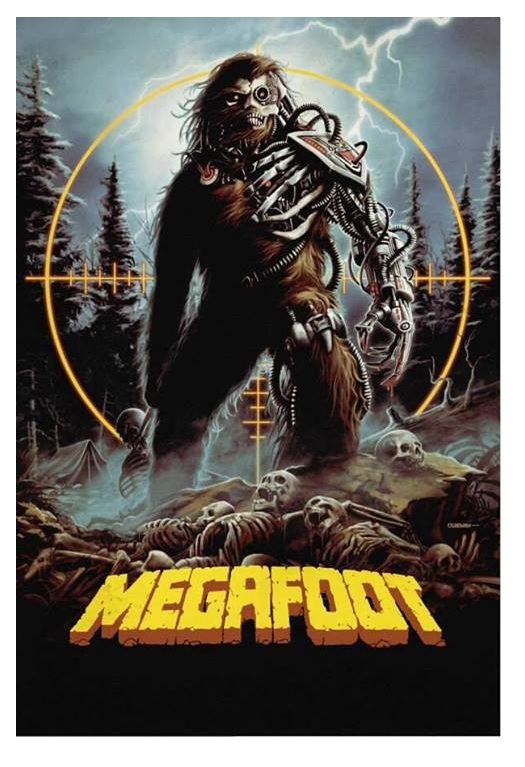 More MEGAFOOT Mayhem!
There are only hours to go for MEGAFOOT's crowd-funding drive to bring the machine-monster film to life
. I think it's a project worth our hard earned dollars reminiscent of everything from BOGGY CREEK to THE SIX MILLION DOLLAR MAN.
The official synopsis reads;
When it was declared that the end product would be used exclusively in conjunction with the U.S. military, Colonel Hankle and his team immediately took control. A research facility in the backwoods of the American Mid-West was built, and a top-notch group of scientists was dispatched – along with some healthy, willing volunteers – to commence the operation. Alas, the human subjects proved to be incompatible with the procedure. All seemed lost… and then we made the most incredible discovery. A new type of creature. GIGANTANTHROPUS CRYPTICUS, more commonly known as a Sasquatch, or Bigfoot. We thought it was a mere myth, a projection of Man's fantastical imagination, but we were wrong. They exist. Just the confirmation that these beasts inhabit this world would alone shake the foundation of Science across the globe. But we could not pass up this amazing opportunity: fate, it seemed, was smiling upon us. Our endeavors would not be wasted. These hairy mammals proved to be a far more accurate match to our program than mere humans. By combining a unique combination of Nature and Cybernetics, we will produce the most dangerous being on the planet. The quest to create the ultimate warrior shall continue. Project: MEGAFOOT.
If you think this is something worth funding, how about a last minute save and send them some funds
! Here's the pitch trailer #2!
---
Drink up this poster and pic from THE DROWNSMAN!
A promising new film coming down the pike is THE DROWNSMAN, described as a throwback to horror films like A NIGHTMARE ON ELM STREET and HELLRAISER. The film is directed & written by Chad Archibald and stars Michelle Mylett (ANTISOCIAL), Caroline Korycki, Gemma Bird Matheson, Sydney Kondruss, Clare Bastable and in the title role, Ry Barrett (IF A TREE FALLS).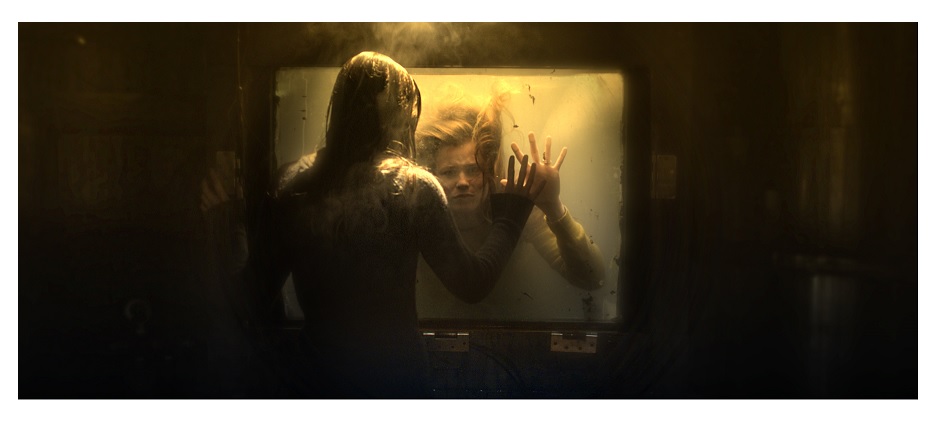 The film is described as
After almost drowning in a lake, Madison finds herself bound to a life of fear. Unable to describe what happened to her during the moments she was underwater, Madison begins to develop hydrophobia: an abnormal fear of water. Crippled by her post trauma, Madison attempts to shut out the world around her but, her fear intensifies when she begins to be haunted by the vision of an evil figure. After watching her struggle for over a year, Madison's four friends stage an intervention in a desperate attempt to help. In doing so, they accidentally open a floodgate to a dark place where none of them are safe. As Madison and her friends dive deeper into the dark history of the evil that haunts them, they're dragged one by one to a horrifying place where they may never return.
Look for the trailer and more about THE DROWNSMAN from Black Fawn Films and Breakthrough Entertainment here on AICN HORROR soon!
---
Two Titans Collide: Troma's Lloyd Kaufman vs Full Moon's Charles Band!
Here's something you don't see every day. Troma's Lloyd Kaufman faces off against Full Moon's Charles Band on a horror convention room floor of Cinema Wasteland in Cleveland, Ohio. Looks like a battle to end all battles and we are the winners since it was all caught on tape for us to watch here!
---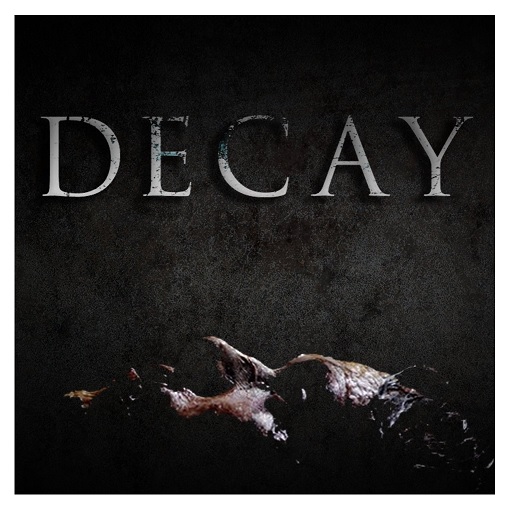 DECAY teaser teases creepiness!
From
Ghost Orchid Films
comes the first teaser for the upcoming film DECAY looks like it's going to be a creepy one. The film is set to come out in the summer season of 2014 and it's described as;
Based on a true Midwest horror story, Decay tells the story of Jonathan, a middle-aged groundskeeper at a theme park with a terrible case of OCD. Jonathan comes home to find an unexpected guest in his basement (Katlyn), and through a jarring turn of events, she ends up dead. Scarred form an abusive childhood and inherited distrust of the police, Jonathan chooses not to report the death and instead, invites the girl to dinner. With his new companion, Jonathan has never been happier, until the girl, and his mind, begin to decay.
You can find out more information on the film's Facebook page here
. Check out the teaser below!
---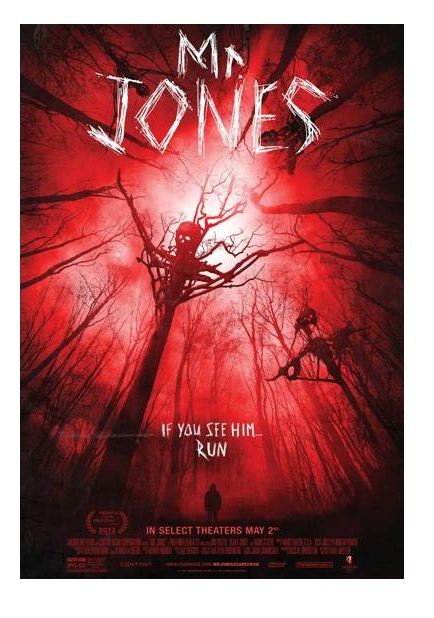 2 clips from promising found footager MR. JONES!
I'm looking forward to checking out MR. JONES; set to be released next month on May 6th on BluRay and DVD from Anchor Bay. The film is described as;
Scott (Jon Foster of STAY ALIVE) and Penny (Sarah Jones of SONS OF ANARCHY) just moved to a remote cabin to escape the pressures of the world and breathe new life into their art. But they'll soon discover they are not alone: an infamously reclusive artist – known only as 'Mr. Jones' – lives nearby. He doesn't like to be disturbed, and only comes out at night when he drags his strange, sinister sculptures deep into the woods. When Scott and Penny's curiosity leads them too close for Mr. Jones' comfort, he plunges the young couple into a nightmare world of mayhem, madness and mind-bending terror.
MR. JONES will also have an exclusive Los Angeles limited theatrical engagement beginning May 2nd. Here are two new clips from the film!
And the trailer for the film here!
---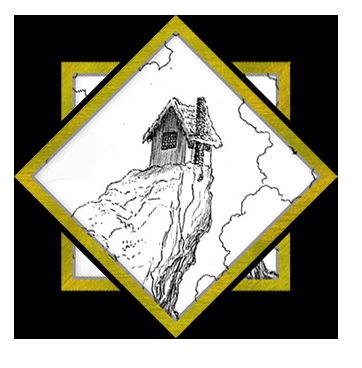 Crowd-funding campaign for Lovecraftian THE DREAMLANDS has begun!
THE DREAMLANDS is the first feature-length film adaptation of Howard P. Lovecraft's "dream cycle" and looks to be a very expansive project.
The filmmakers Huan Vu and Jan Roth have set up a crowd-funding campaign to help fund the project and it's up at IndieGoGo now
! The filmmakers previously did DIE FARBE an adaptation of Lovecraft's THE COLOUR OUT OF SPACE (
reviewed here
).
Find out more about THE DREAMLANDS here!
Here's the pitch trailer for THE DREAMLANDS below.
---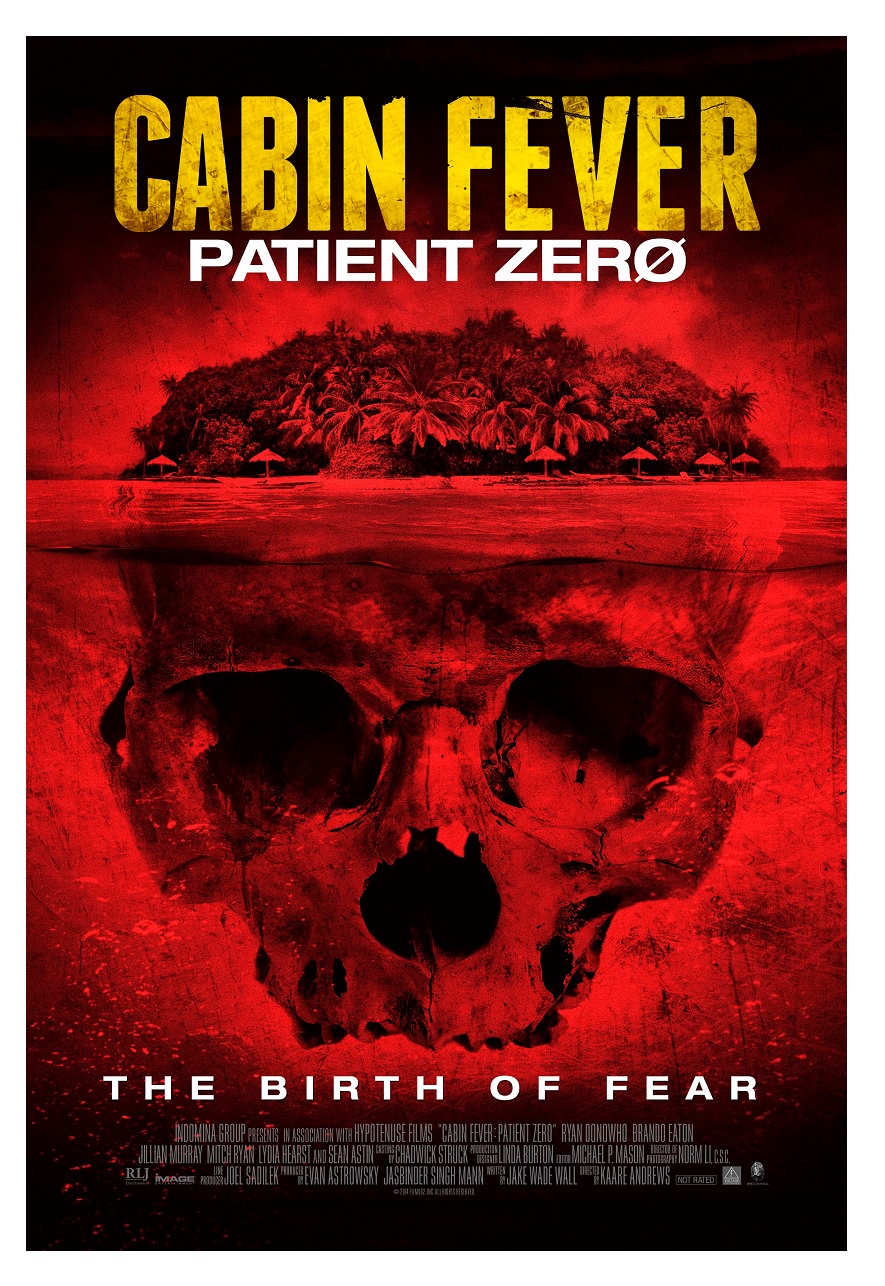 The temperature rises again in CABIN FEVER: PATIENT ZERO!
Though Ty West's follow up to Eli Roth's CABIN FEVER was less than good, I'm hoping ALTITUDE director and comic book artist Kaare Andrews will be able to capture the pizzazz that made the first film so enjoyable.
Here's the official synopsis;
A group of friends planned the perfect vacation in the Caribbean, but when they head ashore to explore a remote island, their ultimate bachelor weekend devolves into their worst nightmare. After an ill-fated swim in contaminated water, they stumble upon a seemingly abandoned research facility where a deadly, flesh-eating virus has been unleashed.
CABIN FEVER: PATIENT ZERO comes to On Demand on June 26th and then to limited theaters on August 1st before landing on DVD later in the year. Check out the new poster for the film over to the right.
---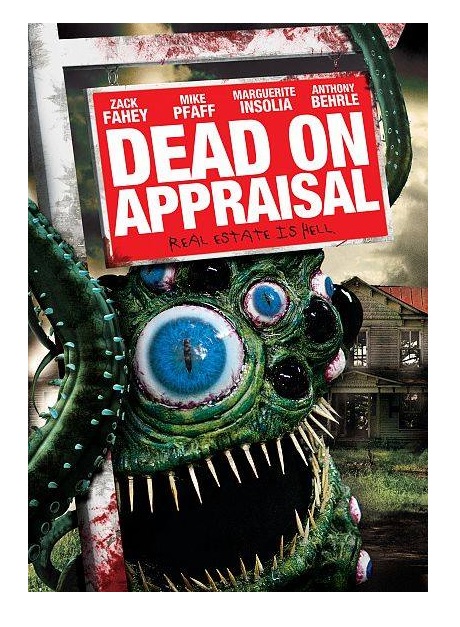 Killer puppets run amok on DEAD ON APPRIASAL!
I reviewed DEAD ON APPRAISIAL last week
and found it to be a surprisingly fun low-fi horror anthology that had some gruesome and gory special effects. The film is available now of DVD from
Brain Damage Films
.
Find out more about this film here
!
And check out this exclusive clip below!
And here's the trailer!
---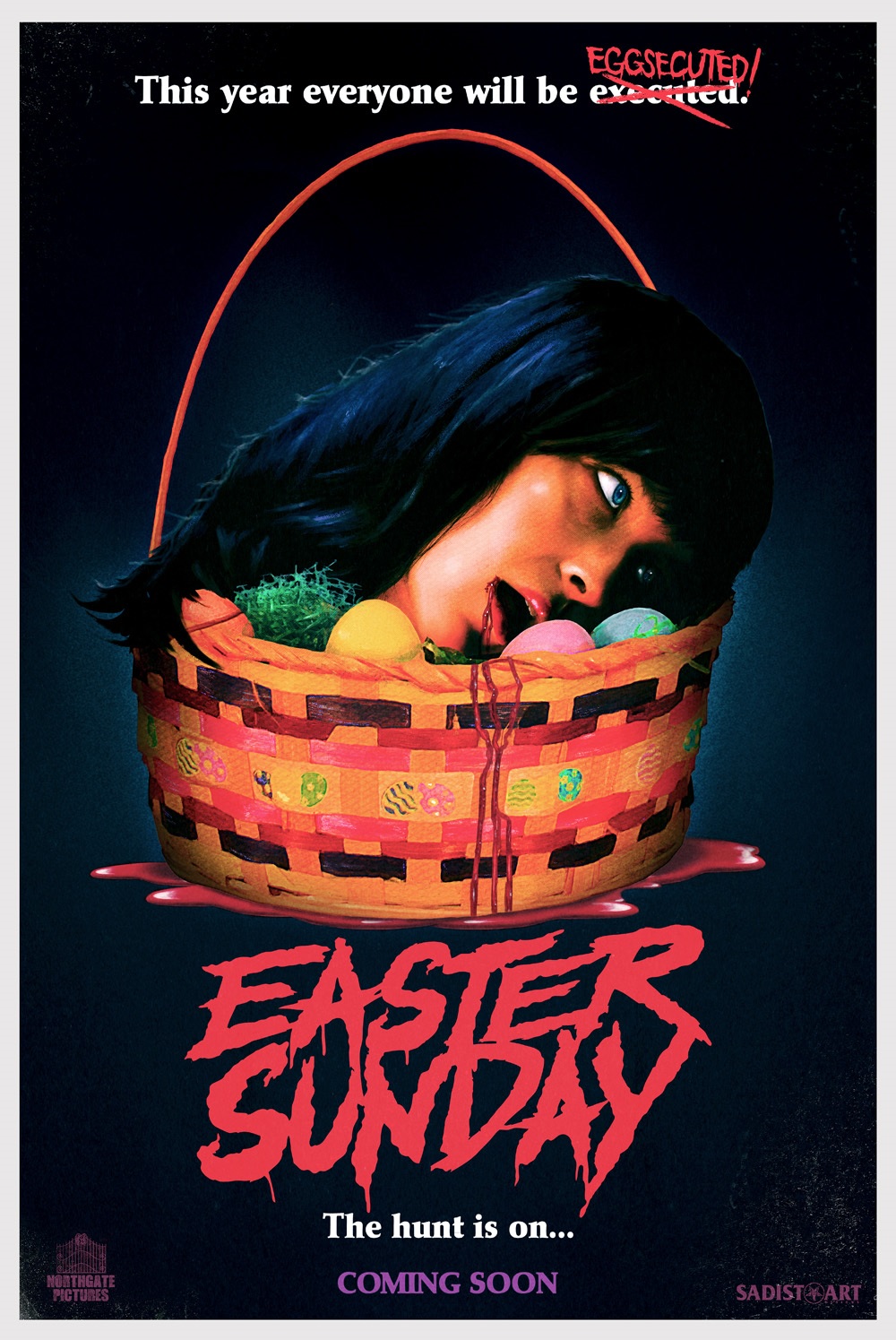 EASTER SUNDAY is rockin' down the bunny trail!
Directed by Jeremy Todd Morehead and starring horror legends Robert Z'Dar and Ari Lehman, EASTER SUNDAY
follows a group of teens who accidentally conjure the spirit of Douglas Fisher, a deranged, bunny mask-clad serial killer.
Find out more about this film here
!
And here's the music video for EASTER SUNDAY called EGGSECUTED!
And here's the teaser trailer for EASTER SUNDAY (coming soon)!
---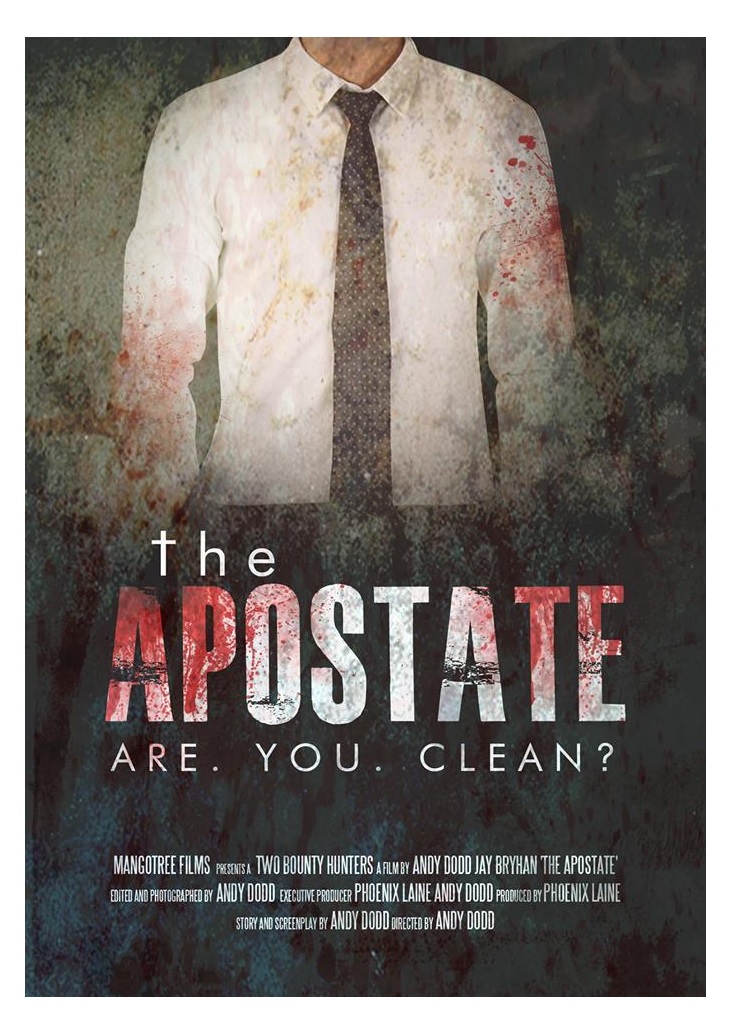 Help finish THE APOSTATE!
If you have a few extra bucks after helping out MEGAFOOT, jut on over to
THE APOSTATE IndieGoGo Crowdfunding page
and pass some dollars to help them finish their film. The movie is finished filming, but needs just a bit more to tidy up the final odds and ends.
The film is described as;
Inconsolable with grief, a man is given the chance to forget all his troubles when he befriends a stranger...
Find out more about this film on Facebook
and if you can afford it,
help the filmmakers finish the film here
!
Here' the pitch trailer!
And the full trailer!
---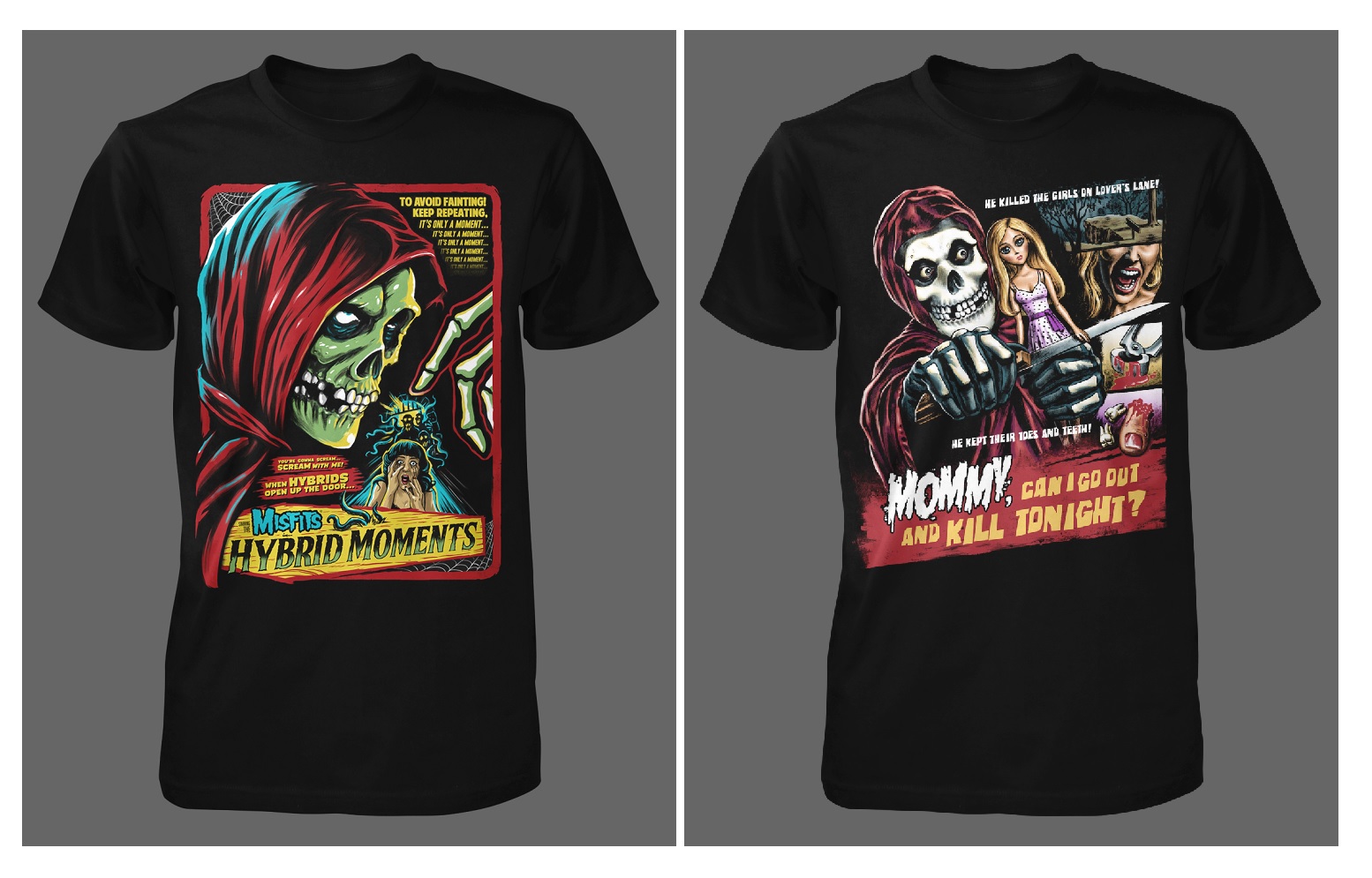 These MISFITS will definitely fit you!
No self respecting horror fan should be without one of these MISFITS t-shirts which are coming soon from
Fright Rags
. The horror apparel masters are once again joining forces with punk icons the Misfits. This time, they're bringing fans a double feature of limited edition shirts and posters. Renowned artists Gary Pullin and Jason Edmiston were tasked with creating faux movie poster designs inspired by classic Misfits songs. Pullin channels "Hybrid Moments," while Edmiston asks "Mommy, Can I Go Out and Kill Tonight?" Each design brings to mind old-school grindhouse artwork while featuring the Misfits' signature fiend. Both designs are available on apparel (t-shirts, girls shirts and zip-up hoodies), limited to 400, and as 18x24 screen printed posters, limited to 150.
You can order these two shirts on pre-order, plus check out other cool stuff at Fright Rags by clicking this link
!
---
And finally…the ReenSnackments are at it again, this time with a classic fairy tale version of the PRINCESS BRIDE with a twist. Here's the ReenSnackments with THE PRINCESS BRINE! It's not horror…but what the hell, it's fun!
---
Look for AICN HORROR horror and genre film reviews every Friday.
Find more AICN HORROR including an archive of previous columns on AICN HORROR's Facebook page!