Papa Vinyard here, now here's a little somethin' for ya...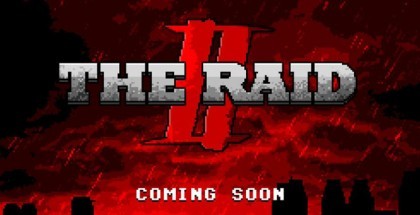 We've seen these "8-bit" video game adaptations for video games before, but there probably won't be another movie for a while crying out as loudly for one as THE RAID 2. eOne Entertainment has provided a nifty in-browser game for your enjoyment, which you can play right now.
The game is cooler in concept than execution, and features some really bad collision detection, but it's a nice homage to the crime-saga badassery that is THE RAID 2. Check it out to assuage your fix until the next (first?) time you get to see the actual flick.
Take a look at a few snippets of gameplay below:
Play THE RAID 2: ARCADE EDITION right now at TheRaidArcade.com, and go see THE RAID 2 in theaters already for chrissakes.
-Vincent Kim-Zahedi
"Papa Vinyard"
vincentzahedi@gmail.com
Follow Me On Twitter