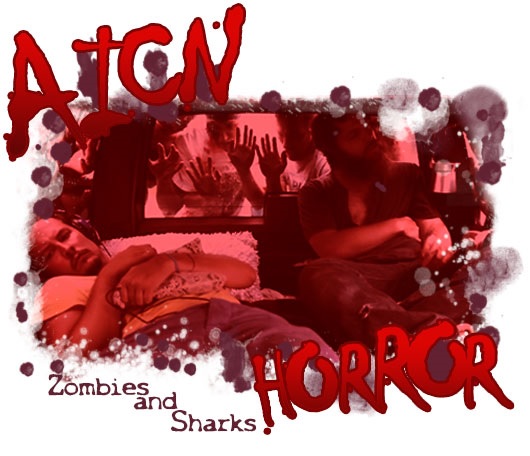 Logo by Kristian Horn
What the &#$% is ZOMBIES & SHARKS?
---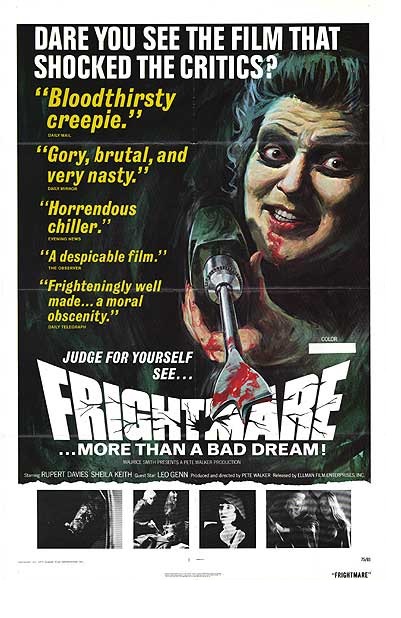 Ambush Bug
here with another special AICN HORROR: ZOMBIES & SHARKS contest. I posted my review of the new Bluray of Pete Walker's
THE FLESH & BLOOD SHOW
and
FRIGHTMARE
over the last few weeks and to commemorate the release of these two films for the first time on BluRay, I asked readers to send me their sleaziest pick up line in honor of the king of horror sleaze Pete Walker. I have to say the competition was tough as you guys have proven to be some sleazy bastards, but I guess you get what you ask for. I apologize in advance if anyone is offended by these pick up lines, but I found these to be the tasteless and sleaziest of the bunch and therefore these three winners will receive both BluRays in their mailbox very soon.
Winner #1: David Gerald
"If you were a booger, I'd pick you first."

Winner #2: Jeremy Thompson
To a hot girl in a wheelchair: Now, I know it hurt when you fell from Heaven!

And winner #3: Josh Bohlman
"I have a penis and a knife and by the end of the night one is going inside of you!"


Congratulations, not only are all three of you going to hell, but you're also the winner of a pair of BluRays of FRIGHTMARE and THE FLESH & BLOOD SHOW each! Thanks to everyone for entering and look for more contests soon from AICN HORROR!
If you didn't win, you can pick up the films
here
and
here
at Kino Lorber! Here're the trailer for the films below (Beware there're boobs in them—NSFW)!
---
Find more AICN HORROR including an archive of previous columns on AICN HORROR's Facebook page!