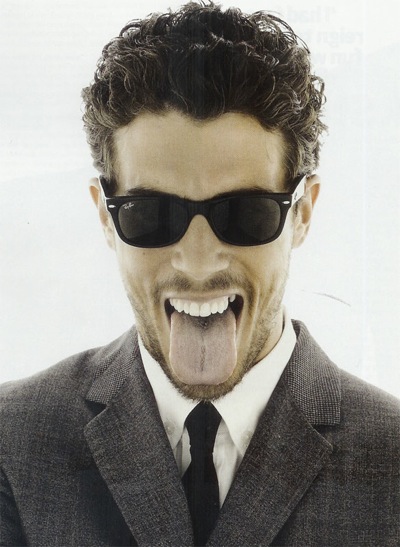 Jeremy here...
Of the previously mentioned candidates for the role of Victor von Doom in Josh Trank's FANTASTIC FOUR, only one name really jumped out at me. Though I've nothing against Jack Huston and Domhnall Gleeson, I just happen to think Toby Kebbell - so great in Guy Ritchie's underrated ROCKNROLLA - is long overdue for a star-making role. Fortunately, Fox and Josh Trank agree.
Variety is reporting that Toby Kebbell is in final negotiations to play Doctor Doom in the FANTASTIC FOUR reboot, which is currently scheduled for release on June 19th, 2015. He'll be the man causing problems for Miles Teller (Reed Richards), Kate Mara (Sue Storm), Michael B. Jordan (Johnny Storm) and Jamie Bell (Ben Grimm). Principal photography is expected to begin this spring, so if there are any other major roles to be filled, we'll be hearing about them shortly.
Given the youngish nature of the cast, I think the thirty-one-year-old Kebbell fits in nicely. He's a versatile talent with a knack for playing massively irritating motherfuckers. He'll have to dial up the menace a little here, but I've got complete confidence in his ability. Feel free to bitch, and enjoy being proven wrong next June.