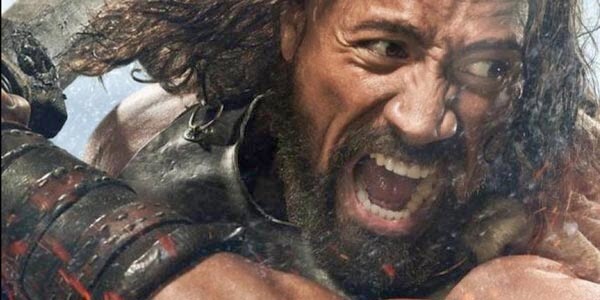 Nordling here.
We've already had one HERCULES movie this year, and that one didn't go over so well. This time, the legendary Greek demigod is played by Dwayne Johnson, and judging from the pictures so far, he looks to be riffing on Arnold's performance in CONAN THE BARBARIAN a bit. That's not a bad thing - John Milius's CONAN is pretty much the mold from where these kinds of movies come from. Then again, we have Brett Ratner at the helm, and while Ratner is many things, he's no Milius.
But the Rock, as we all know, has charisma and ability to spare - in every performance I've ever seen of him he always brings everything he has. Hell, if he were nominated for his work in last year's PAIN & GAIN, I wouldn't have complained. This looks to be a role that he's given his all to, and if the rumors are true and Johnson is playing Lobo in a DC movie, expect to smell what the Rock is cooking for many years to come. Here's the trailer, exclusive to Machinima:
HERCULES opens July 2014.
Nordling, out.