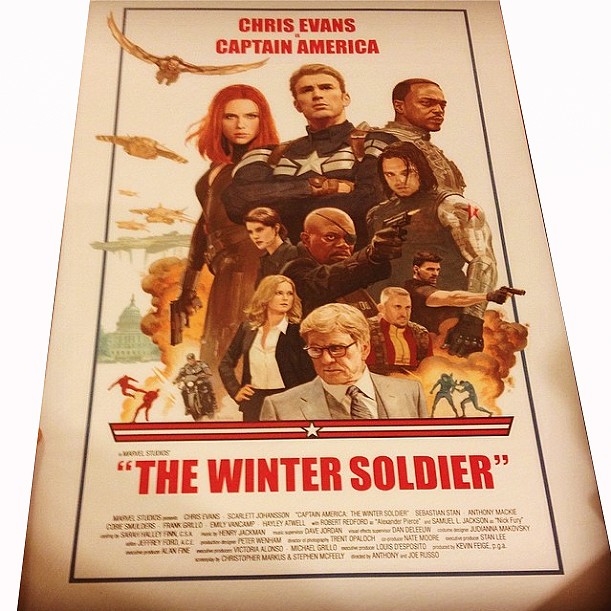 Hey folks, Harry here... All reports are coming in that THE WINTER SOLDIER is going to knock us so flat on our asses that you'll need to take a spatula to get up from your theater seat! Well, it wouldn't be a new Marvel Studios release without an AICN screening. Got room for about 300 of you Marvel Maniacs - This screening is this Monday, March 24th, 2014 at 7:30pm at the Galaxy Highland 10 (6700 Middle Fiskville Rd)!!!
How do you get on this screening? Easy as can be!
Send a photo of your WAR FACE to HK at AintItCool.Com with the subject line:
I want to see Captain America Throw His Mighty Shield!!!
And include the names of those you would like to attend with & why. I'll send emails to the winners this Sunday!!! Then Monday night - we're gonna have the best friggin time!!! Now - get those emails in!!! Remember - if you don't get the subject line exactly right, your email will be lost in the matmos! Now - let's see those war faces!!!