Papa Vinyard here, now here's a little somethin' for ya...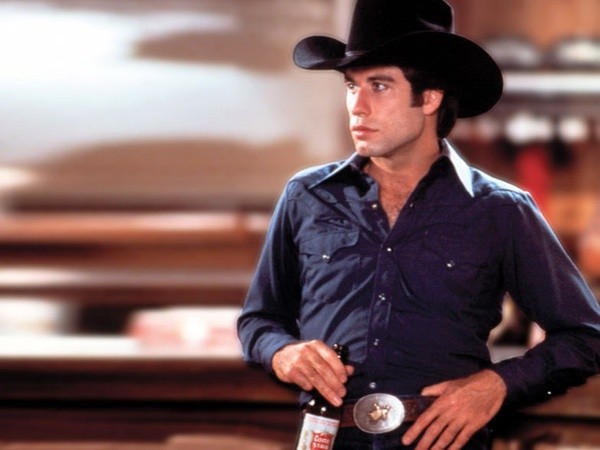 UPDATED (17:00): The below tweet from West himself corrects THR's story claiming that IN A VALLEY OF VIOLENCE is a "Western horror film." Couldn't possibly be a more succinct way to nip that rumor in the bud. I guess we can expect a straight western then? Why am I even more excited now?
It's not a horror movie.

— Ti West (@Ti_West) March 18, 2014
ORIGINAL STORY BELOW:
After HOUSE OF THE DEVIL, THE INNKEEPERS, and the upcoming THE SACRAMENT, Ti West has built a strong reputation for making relatively small, but airtight and super-memorable horror-ish flicks. Now, according to THR, West is going to be working with his biggest canvas to date on his next picture, IN A VALLEY OF VIOLENCE. The film, which West is lined up to write and direct, is "described as a Western horror film set in the 1890's." Most major of all is his two leading men: John Travolta and Ethan Hawke are in talks to serve as the movie's stars.
His three previous features are all radically different from one another (you could argue that a supernatural element connects HOUSE OF THE DEVIL and THE INNKEEPERS, but that's where the similarities end), so it gives me no pause that I would never have pictured West doing a project like this at this point in his career. The horror-western is one of those things that seems rife with promise, until you think about how rarely they truly work as either a horror movie or a western (NEAR DARK and RAVENOUS barely count…my ears are open for more examples).
Although people like Tom Noonan, Ann Magnuson, and Kelly McGillis have popped up in his work (not to mention buddies A.J. Bowen and Joe Swanberg), West has never worked with actors with the level of stature of Hawke and Travolta. Hawke, aside from his recent turns in low-budget horror flicks like SINISTER and THE PURGE, can be one hell of an actor when he wants to be. Travolta doesn't do genre-y flicks too often, and most of his efforts are either legendarily great (CARRIE, BLOW OUT) or terrible (BATTLEFIELD EARTH). He, like Hawke, can do great work in the right role (check out his surprisingly memorable supporting role in SAVAGES), and I'm hoping West gives them both juicy roles worthy of his biggest-name cast members to date.
Any new Ti West flick is something to get excited about, but with its setting and that cast, IN A VALLEY OF VIOLENCE could be, on paper, his most intriguing project to date.
-Vincent Zahedi
"Papa Vinyard"
vincentzahedi@gmail.com
Follow Me On Twitter