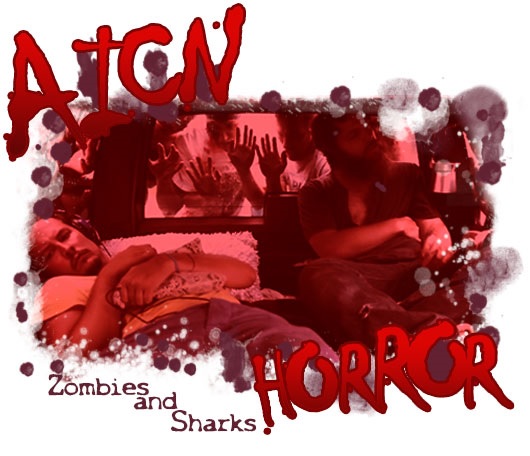 Logo by Kristian Horn
What the &#$% is ZOMBIES & SHARKS?
---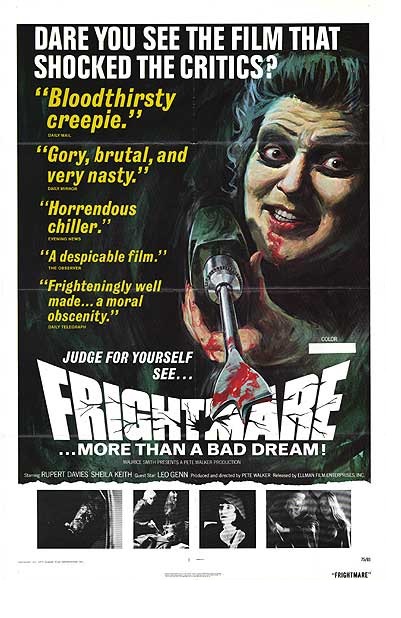 Ambush Bug
here with another special AICN HORROR: ZOMBIES & SHARKS contest.
Last Friday, I posted my review of the new Bluray of Pete Walker's THE FLESH & BLOOD SHOW
and next week, I'll be covering Walker's fiendishly amazing FRIGHTMARE. To celebrate the release of these two excellent Blurays, Kino Lorber/Redemption has decided to give me away three BluRays of each film to three AICN HORROR readers.
"So how do I win this pair of BluRays?" you may be screaming at your monitor right about now. Well, since you asked so nicely and since Pete Walker is the King of Horror Sleaze, I want to hear your sleaziest, cheesiest pick up line you've ever used or heard. Three of the funniest, most original, or just plain sleaziest with win THE FLESH & BLOOD SHOW and FRIGHTMARE BluRays! Simple as that. So click on this link, send me your sleaziest pick up line, and don't forget your full address and you could be the big winner with all the bragging rights that go with it!
Best of luck! Here's the trailer for the films below (Beware there're boobs in them—NSFW)!
---
Find more AICN HORROR including an archive of previous columns on AICN HORROR's Facebook page!