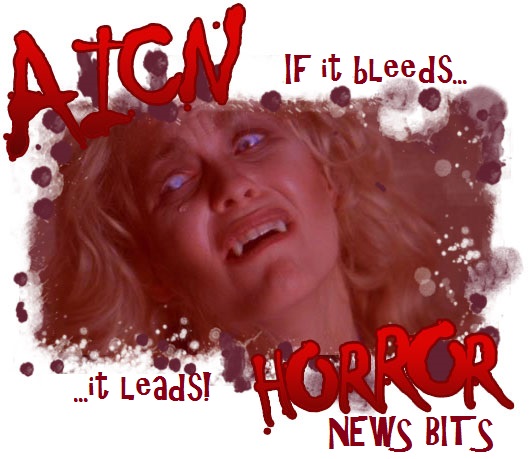 Logo by Kristian Horn
What the &#$% is ZOMBIES & SHARKS?
---
Greetings, all. It's Ambush Bug with some low budget, home video, and independent horror news—bite size, just how you zombies like it!
---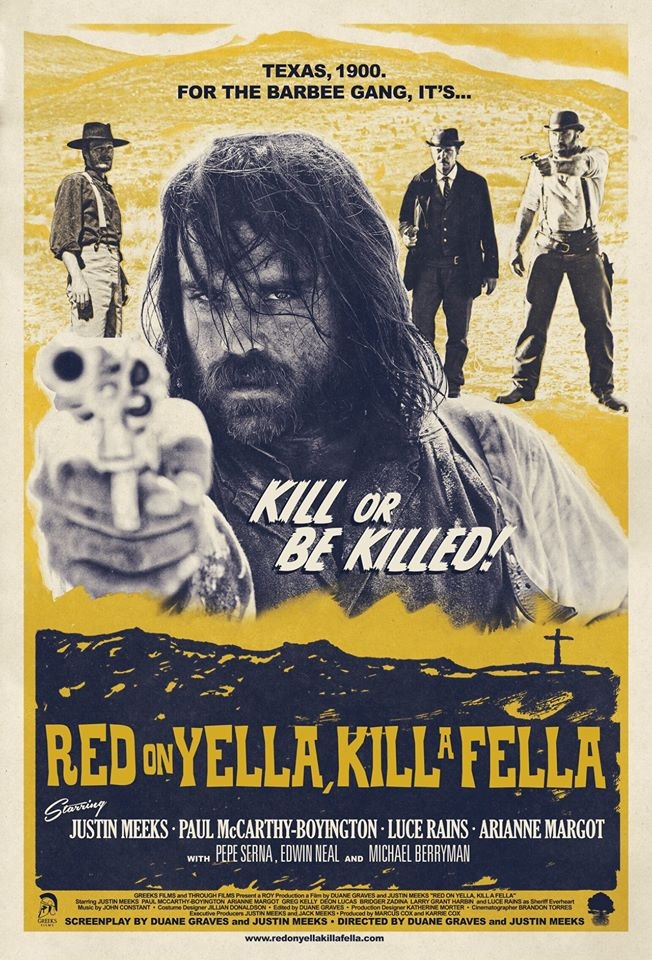 Blood and bullets mix in these EXCLUSIVE PICS of RED ON YELLA, KILL A FELLA!
The Wildmen who brought you THE WILDMAN OF THE NAVIDAD (
reviewed here
) and THE BUTCHER BOYS (
reviewed here
), filmmakers Duane Graves and Justin Meeks are dabbling in Spaghetti Western territory with their new film RED ON YELLA, KILL A FELLA which boasts an impressive cast polishing their spurs and six-guns with Michael Berryman (THE HILLS HAVE EYES), Pepe Serna (SCARFACE), Luce Rains (3:10 TO YUMA), Sonny Carl Davis (TERRORVISION), Ed Neal (TEXAS CHAINSAW MASSACRE), Bill Johnson (TEXAS CHAINSAW MASSACRE PART 2), Justin Meeks (WILDMAN OF THE NAVIDAD), Paul McCarthy-Boyington (ALTERED), Arianne Margot (DRIVE ANGRY), Greg Kelly (BUTCHER BOYS), Bridger Zadina (IRON MAN 3), Deon Lucas, and Larry Grant Harbin. Here's the synopsis of the film which is supposedly roughly based on the real life exploits of notorious Texas train robber Sam Bass and his gang, leading up to their ambush in Round Rock, Texas in the late 1800's.
In the autumn of 1900, technology has changed the way of the outlaw - forcing them from urban areas into the cover of the countryside. This is when Claude Barbee puts his 'retirement plan' into action, attempting to lead his train-robbing gang across Texas to recover a cash stash hidden after a botched railroad heist. They soon discover they're being hunted by more than just the law - but rather a merciless, unexpected evil quite possibly greater than themselves.
I am an unabashed fan of Graves and Meeks and can't wait to see this film, knowing that their offbeat brand of horror will mix quite nicely with all of that Spaghetti Western-ness. I'll be updating you all as more news is available as the film will be released later this year. Below are some exclusive pics from RED ON YELLA, KILL A FELLA featuring the impressive cast!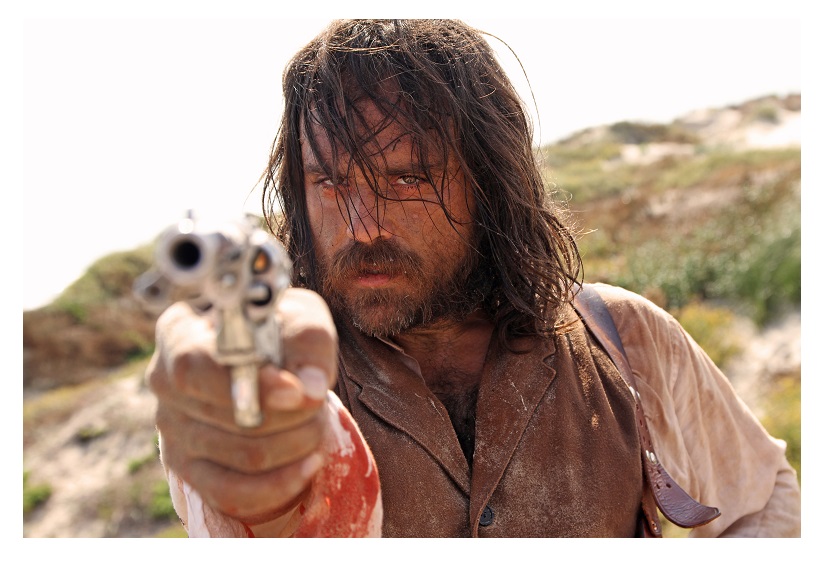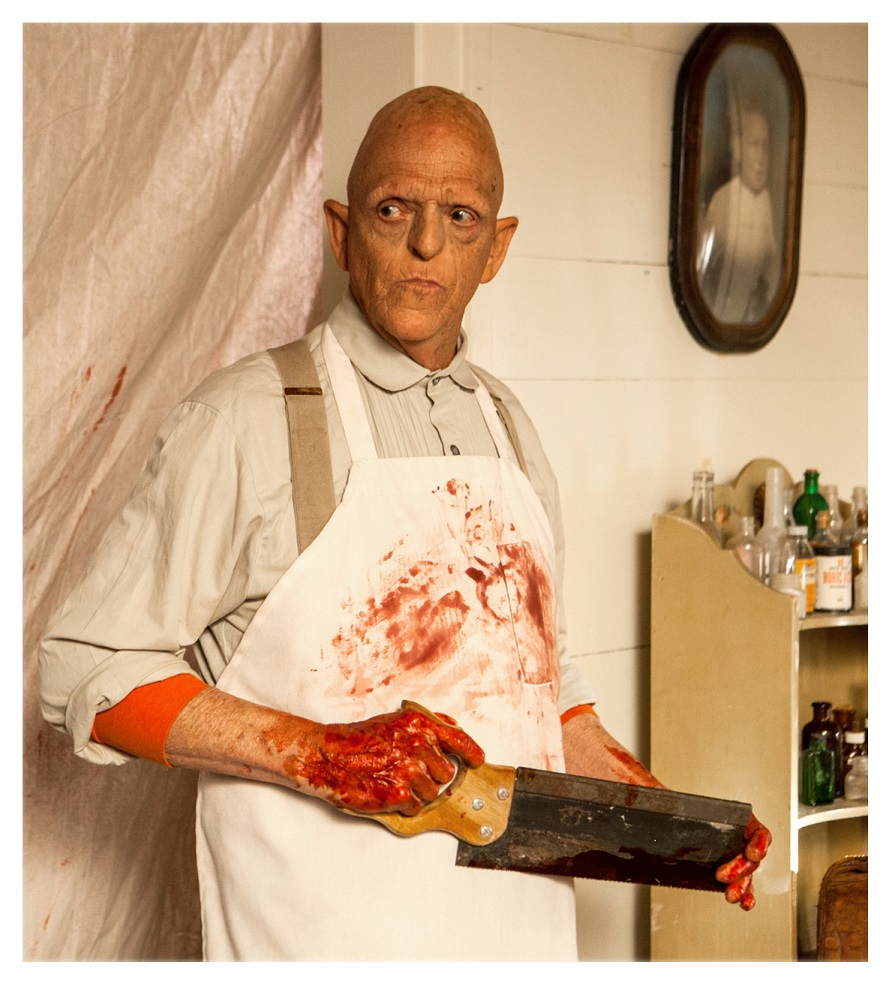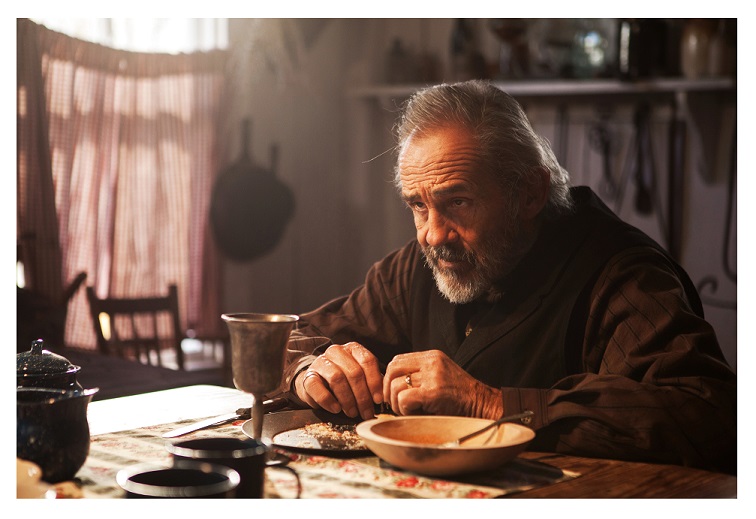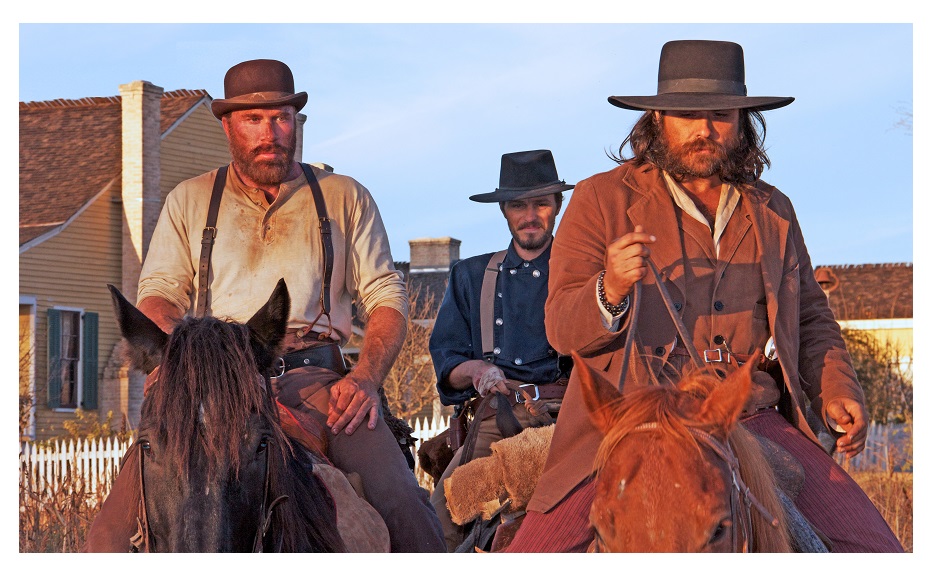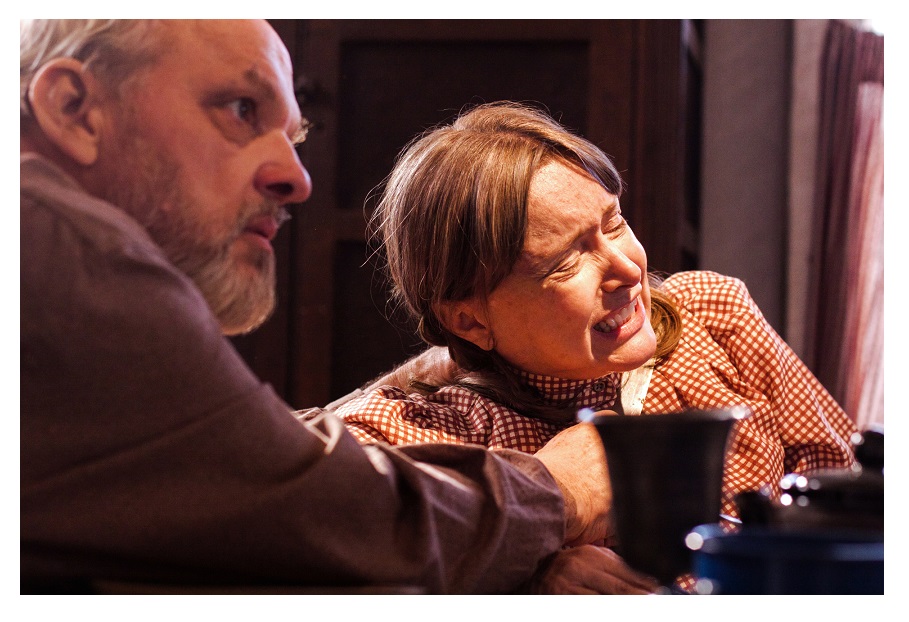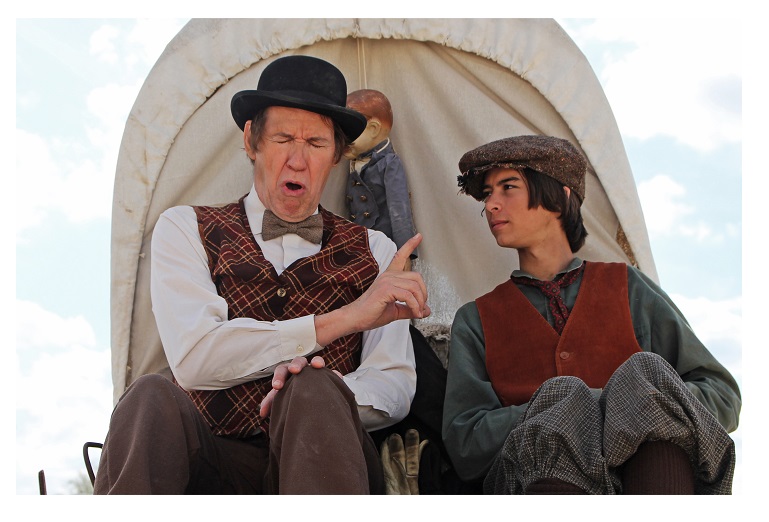 Find out more about RED ON YELLA, KILL A FELLA on its Facebook page here
!
---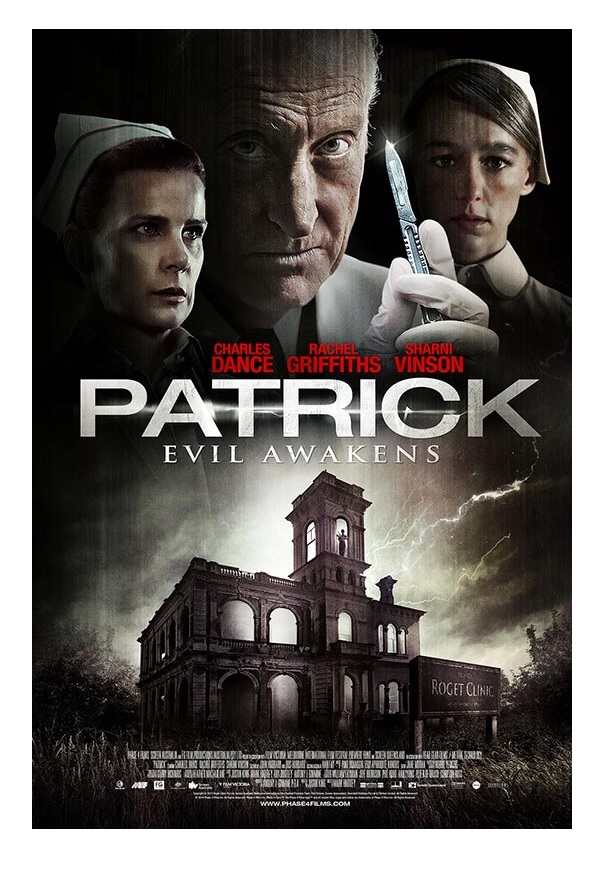 Check out this found footage from PATRICK:EVIL AWAKENS!
I'll be posting my interview with PATRICK: EVIL AWAKENS director Mark Hartley along with a review of both the film and the original PATRICK later this week, but before that, I've got a clip sent from the film for all to enjoy. The film is a remake of the Australian film PATRICK from 1978 and stars GAME OF THRONES' Charles Dance, SIX FEET UNDER's Rachel Griffiths, and YOU'RE NEXT's Sharni Vinson. Here's the official synopsis;
When a young nurse begins work at an isolated psychiatric ward, she quickly becomes fascinated with Patrick, a brain dead patient who is the subject of a mad scientist's cruel and unusual experiments. What starts as an innocent fascination quickly takes a sinister turn as Patrick begins to use his psychic powers to manipulate her every move, and send her life into a terrifying spiral out of control.
Below is a promo reel that may lead you to believe that this is a found footage film. But it's not. Here's the clip.
And the trailer for the actual film. PATRICK: EVIL AWAKENS is available now in select theaters and on Video On Demand.
---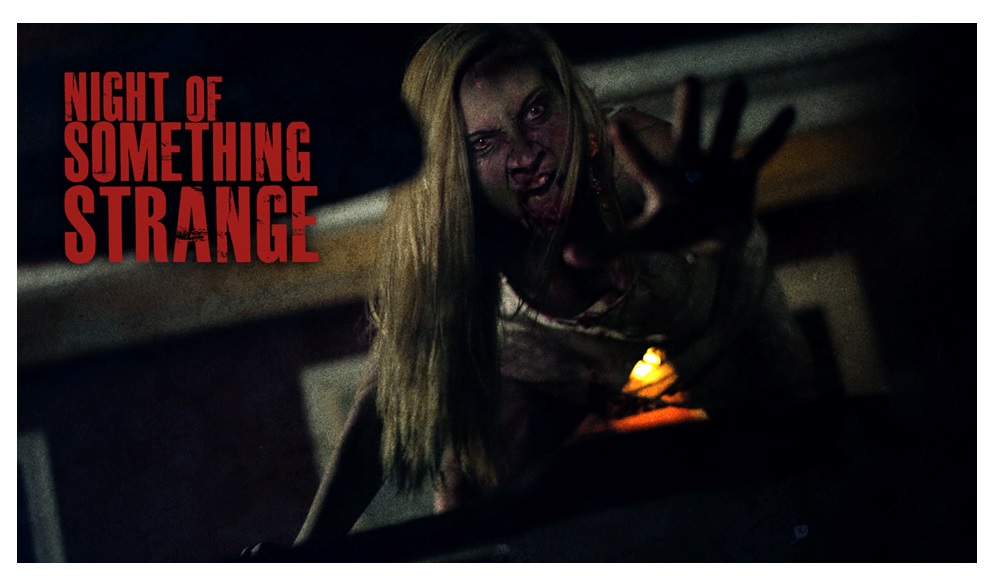 NIGHT OF SOMETHING STRANGE Teaser Teases…Something Strange!
Here's a teaser trailer that shows promise. Looks like a mix between THE STRANGERS and EVIL DEAD. THE NIGHT OF SOMETHING STRANGE is directed by Jonathan Straiton and is described as;
Teenage friends out for beach week get unexpectedly detoured to a creepy motel where a deadly STD virus now runs rampant, turning those infected into the living dead.
Sounds grody and cool. Here's a few select pics from the film which is coming soon!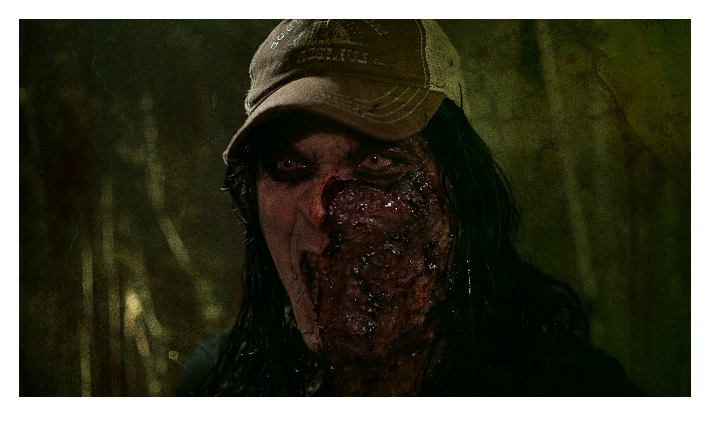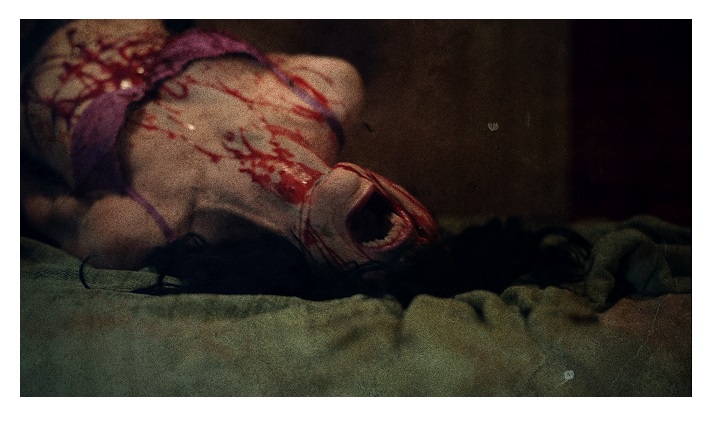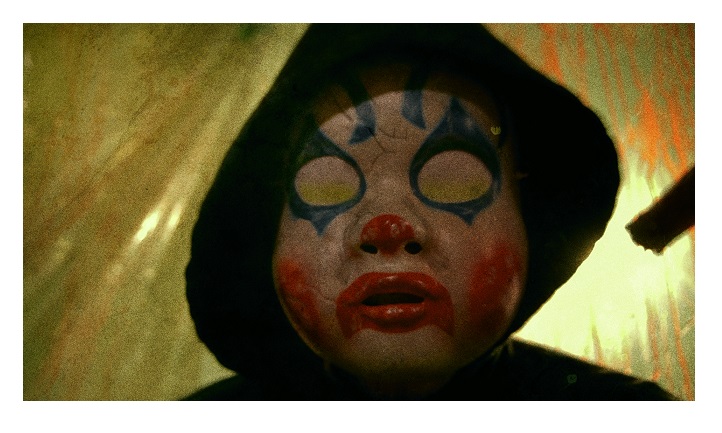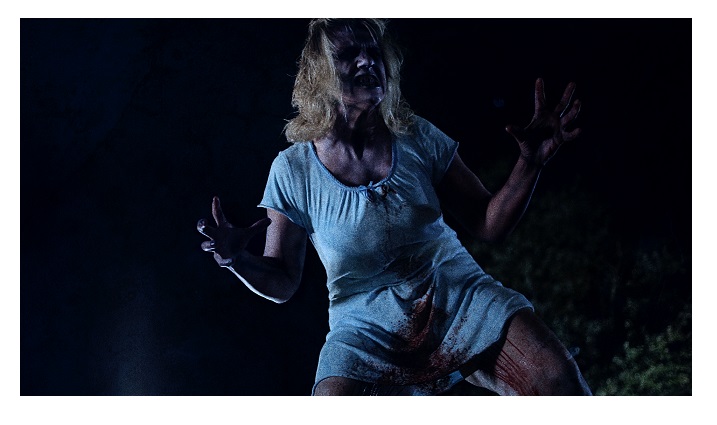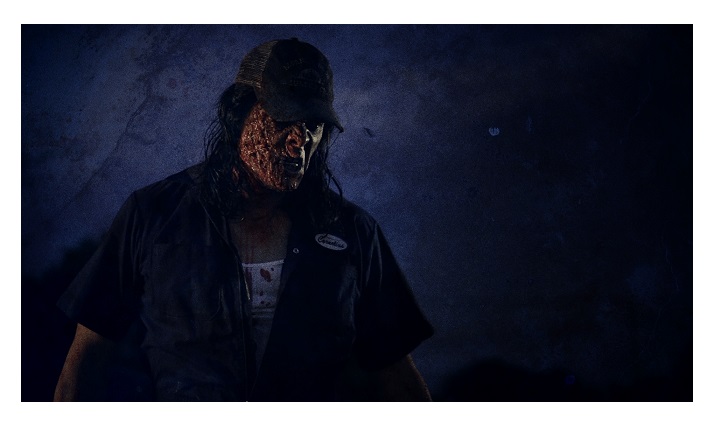 Find out more about NIGHT OF SOMETHING STRANGE on its Facebook page here
and watch the trailer below!
---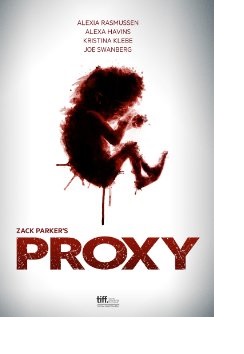 PROXY is coming! So says this trailer!!
One of my favorite films touring the festival circuit last year was PROXY, Zach Parker's follow-up to SCALENE. It is quite possibly one of the most powerful horror films you're going to see this year. Starring Alexia Rasmussen, Alexa Havins, Joe Swanberg, & Khristina Klebe, the filmis described as;
Esther (Alexia Rasmussen) feels alone in this world. When she is viciously attacked by a hooded assailant, it almost seems to be a blessing in disguise when Esther finds consolation in a support group, especially from the kindly Melanie (Alexa Havins). The two women strike up a close friendship and Esther's life of sadness and solitude is opened up to understanding and even acceptance. However, their bond gets increasingly dangerous as they can no longer tell what's real and what's in their heads.
Find out more about PROXY on Facebook here
and will be opening in select theaters & available on Video on Demand April 18th!
---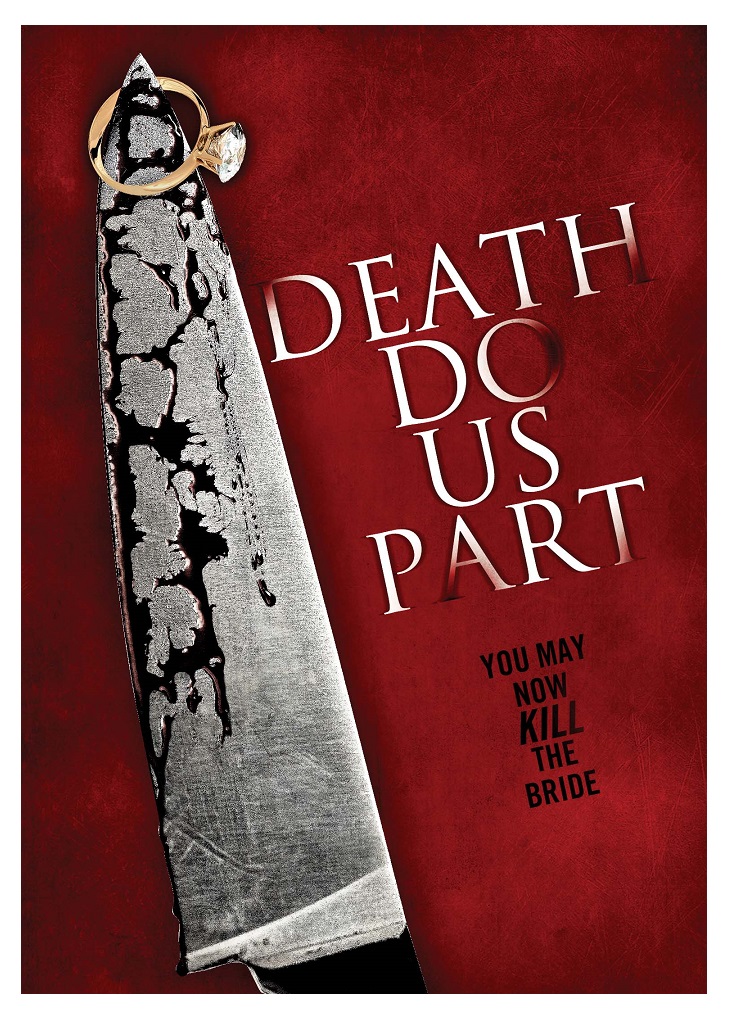 If anyone objects to this trailer for DEATH DO US PART, speak now or forever hold their peace!
Nicholas Humphries directs Julia Benson, Peter Benson, Ryan Copple, and Kyle Cassie in DEATH DO US PART which is to be released on April 15th on DVD.
The film is described as;
Kennedy Jamieson (Julia Benson, STARGATE UNIVERSE, THAT BURNING FEELING) has waited her whole life for her perfect wedding. Engaged to the charming Ryan Harris (Peter Benson, THE KILLING, ARROW), it looks like her dream is about to come true. Except for one thing - the young couple hasn't had a chance to celebrate their respective bachelor/bachelorette parties. Ryan's best man Chet (Kyle Cassie, TRUE JUSTICE, LOST BOYS 2: THE TRIBE) books a remote cabin in the woods to throw them a "Jack and Jill" party that they'll never forget. It doesn't take long before things take a horrifying turn as members of the group are brutally picked off one by one. Kennedy and Ryan had planned for the celebration of a lifetime – but how long will that lifetime last?
Check out the trailer below and see if you do or don't want to see it!
---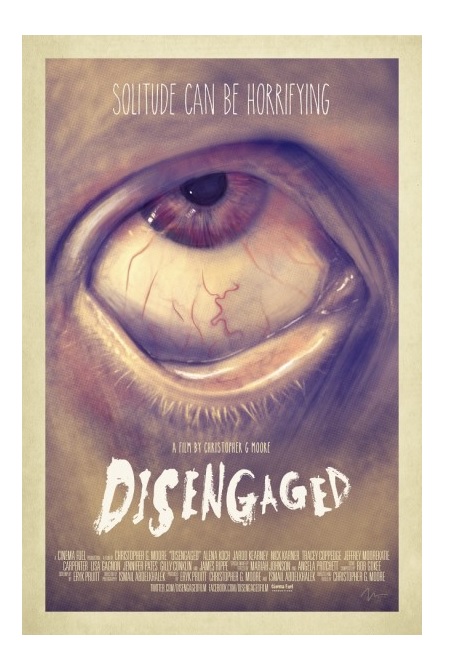 DISENGAGED Filmmakers Need Your Help!
If you're looking for a horror film to support, how about tossing some shekels toward DISENGAGED, a short film by Christopher G. Moore which needs some help for special effects, festival entry fees, music scoring, and other post-production work, so he set up
a crowdfunding campaign to help finish the film
. Here's the synopsis;
DISENGAGED is the story of a determined young woman who faces the daunting task of taking care of her neighbors after a post-apocalyptic event leaves them frozen in place.
Find out more about DISENGAGED in the pitch video ago.
---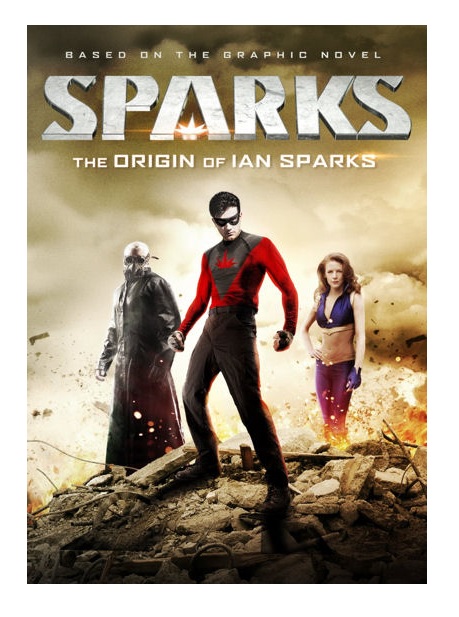 Clip from this film shoots SPARKS!
I'll be covering the dark superhero flick SPARKS: THE ORIGIN OF IAN SPARKS in this Friday's AICN HORROR Reviews Column, but in the meantime, I've got the below clip to devour. The film is an adaptation of an indie comic of the same name and stars JOHN DIES AT THE END's Chase Williamson, THE LAST EXORCISM's Ashley Bell, Clancy Brown, Clint Howard, Jake Busey, and THE GREATEST AMERICAN HERO himself William Katt. Here's the synopsis;
After a radioactive meteor strikes Earth, a genetically altered group, known as The Rochester 13, gain astonishing, superhuman powers. Ian Sparks (Williamson) doesn't feel remotely super… but after his parents' death, he throws himself into battle against the criminals plaguing the mean streets of New York. Teaming up with, and falling hard for, the beautiful Lady Heavenly (Bell), the unstoppable duo quickly decimates the city's army of thugs. But when they tangle with the nation's most twisted arch-villain, they end up losing everything — including each other. Sparks' rage-fueled quest for vengeance ignites a battle that will change the world and alter his destiny, forever.
Check out this exclusive clip from SPARKS: THE ORIGIN OF IAN SPARKS below!
And here's the trailer for the film.
---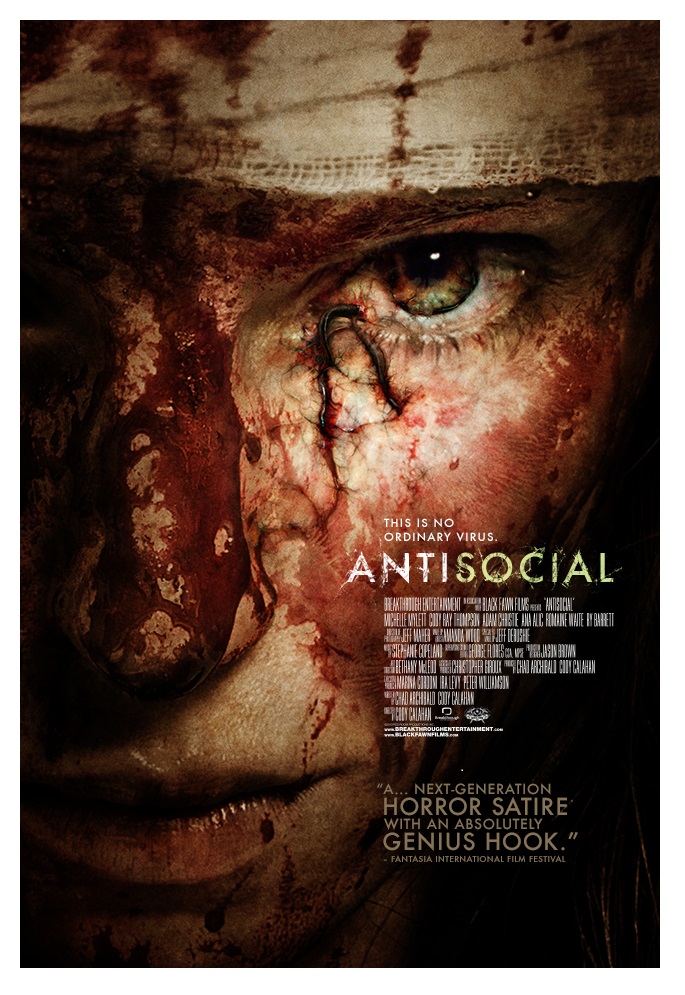 Canada finally gets ANTISOCIAL!
While it's been out here for a while here in the States, on April 22nd our neighbors up north will be getting their chance to check out the clever twist on the zombie genre ANTISOCIAL (
reviewed here
).
The film is described as;
Five university friends gather at a house party to ring in the New Year. Unbeknownst to them, an epidemic has erupted outside, causing outbreaks around the world. With nowhere else to turn, they barricade themselves indoors with only their phones, laptops, and other tech devices, which they use to try to uncover the possible cause. Information and video footage overflow their computers as they descend further into the cause and the ensuing chaos. As the virus spreads, the mood in the house changes from fear to paranoia. Who is safe? Who can they trust? Reality becomes blurred as they slowly discover the source of the virus causing the sickness...and there is no going back.
ANTISOCIAL hits DVD on April 22nd in Canada from Black Fawn Films and it's available now in the States. Here's the trailer!
---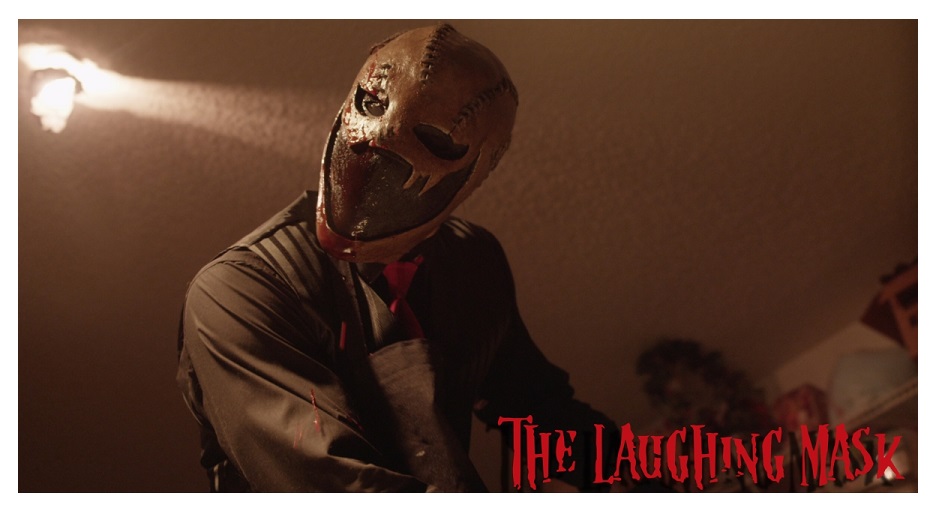 Laugh it up at this trailer for THE LAUGHING MASK!
I've been hearing good things about the indie horror film THE LAUGHING MASK for a while now and it's finally got a trailer to check out. Directed by Michael Aguilar, the film is set to be released late 2014 and is described as;
The film's story involves the loss of family. Jake has lost his wife to a deranged killer – The Laughing Mask. Now, Jake's daughter is missing and he will stop for nothing to get her back. Jake must team up with Det. Kate O'Malley in order to find The Laughing Mask's lair and to find this madman himself. In darkness, a father will face one of the most murderous killers ever known: The Laughing Mask.
Find out more about THE LAUGHING MASK here
and get ready to laugh and scream at the trailer below!
---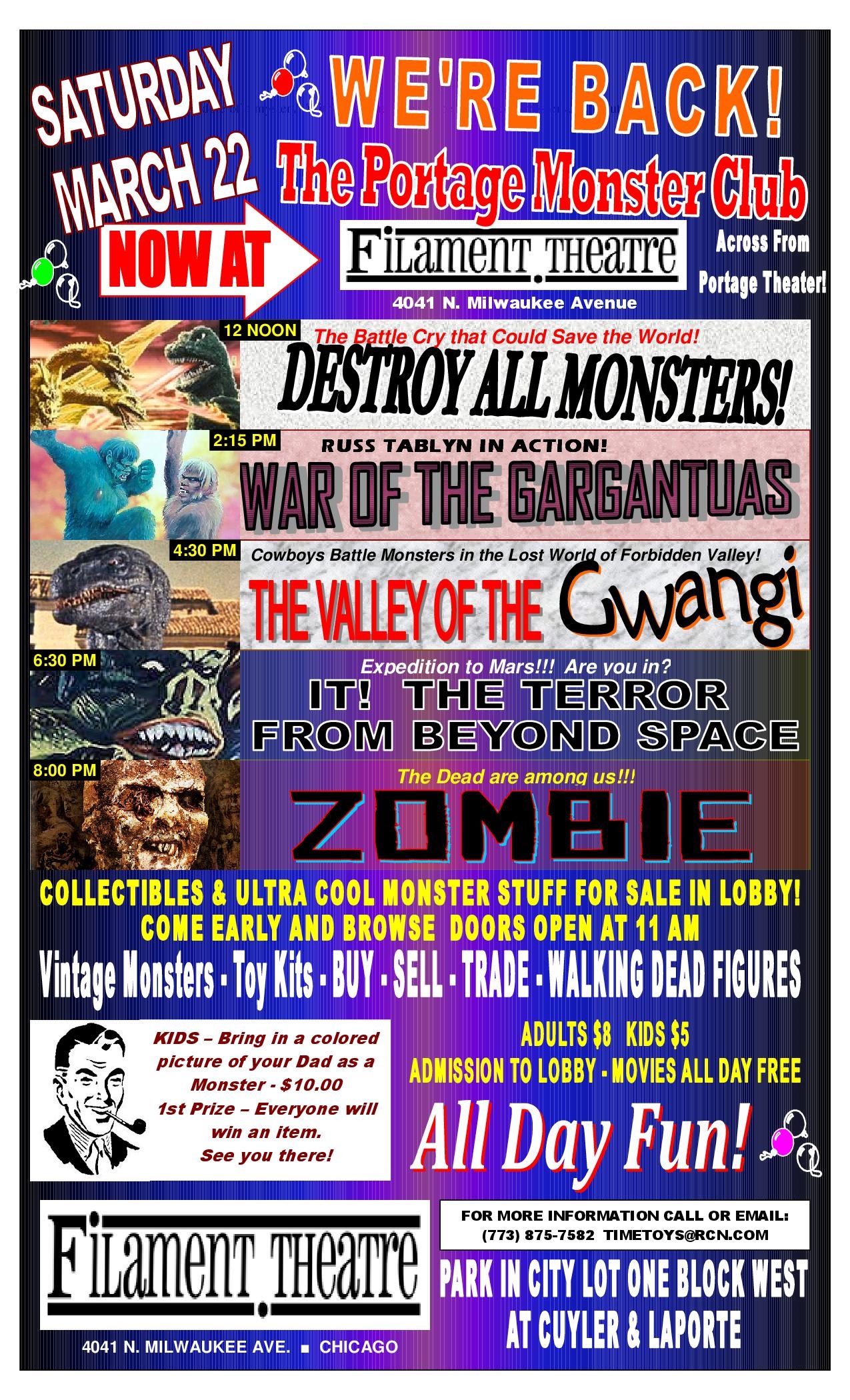 In Chicago? Join the Portage Monster Club this Saturday!
If you're in Chicago like me and love horror like me, you're going to want to enlist in the Portage Monster Club which begins anew at a new locale at the Filament Theater at 4041 N Milwaukee Ave (right across the street from the old Portage Theater). This Saturday (March 22nd), they're playing an all day fest featuring merch booths filled with cool stuff and showing DESTROY ALL MONSTERS, WAR OF THE GARGANTUAS, THE VALLEY OF THE GWANGI, IT THE TERROR FROM BEYOND SPACE, and ending with Lucio Fulchi's classic ZOMBIE!
Doors open at 11:00am and the films play all day, so if you want to get out of the never ending cold Chicago weather, this festival seems like a great excuse! Click on the poster for contact info!
---
Look for AICN HORROR horror and genre film reviews every Friday.
Find more AICN HORROR including an archive of previous columns on AICN HORROR's Facebook page!