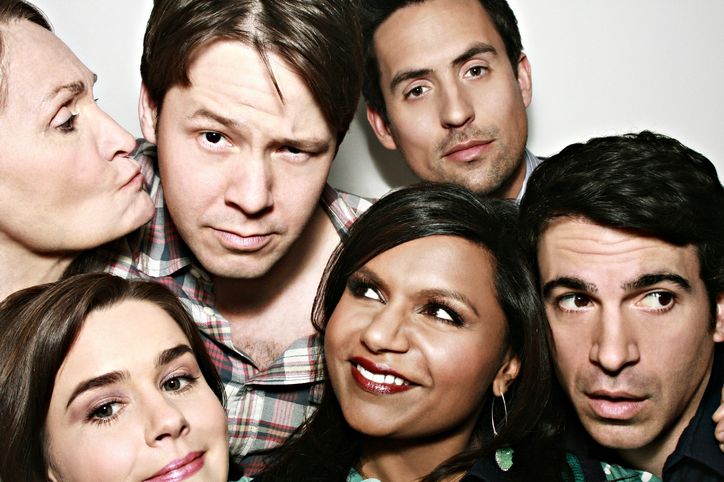 No word yet on the fates of "Raising Hope," "Enlisted," "Rake," "Dads," and "Almost Human."
Already renewed for next season were "Sleepy Hollow," "Bones," "The Simpsons," "Bob's Burgers," and "Glee." "American Idol" and "Family Guy" are considered locks to return.
"American Dad" is moving to TBS next season.
"X Factor" is cancelled.
For those fearing the cancellation of Greg Garcia's "Raising Hope," know that Garcia's other network sitcom -- "The Millers" with Will Arnett, Beau Bridges and Margo Martindale -- is getting much, much better ratings (a 2.9 in the 18-49 demo this week) in CBS' Thursday timeslot right after broadcast TV's biggest show: "The Big Bang Theory."
Fox will announce its plans for the 2014-2015 season on or about May 11.
Recent Fox Network Ratings
(18-49 finals; repeats in grey; older weeks in parentheses)
2.7 (2.7) (2.6) (3.4) (3.9) (3.8) (4.0) (4.7) (---) (---) American Idol (We)
2.3 (2.2) (0.8) (0.7) (0.5) (---) (2.2) (0.9) (2.2) (2.5) Sleepy Hollow
2.2 (2.4) (2.4) (3.0) (3.1) (3.2) (3.4) (3.9) (---) (---) American Idol (Th)
1.1 (---) (1.1) (1.1) (---) (1.7) (---) (2.2) (4.6) (2.0) The Simpsons
0.8 (0.9) (0.8) (0.8) (1.6) (1.8) (1.5) (1.5) (---) (0.5) Bones
1.6 (1.6) (1.7) (1.7) (1.9) (2.0) (---) (---) (---) (---) The Following
1.5 (1.6) (1.7) (1.6) (1.9) (---) (---) (2.0) (1.8) (0.9) Almost Human
1.1 (1.4) (1.0) (1.2) (---) (1.5) (---) (2.3) (2.5) (---) American Dad
1.l (1.4) (1.1) (1.1) (---) (1.5) (---) (2.0) (2.9) (---) Bob's Burgers
1.3 (---) (1.2) (1.5) (---) (2.0) (---) (2.7) (3.1) (1.7) Family Guy
1.5 (1.1) (1.3) (0.3) (0.4) (0.6) (---) (1.2) (1.4) (1.2) Mindy Project
1.5 (1.4) (---) (1.3) (1.6) (---) (1.9) (1.6) (1.6) (0.4) New Girl
1.3 (1.3) (---) (1.2) (1.4) (1.2) (1.9) (1.4) (1.5) (0.5) Brooklyn Nine-Nine
1.3 (1.4) (1.4) (1.2) (1.7) (1.7) (1.5) (2.2) (2.4) (2.5) X Factor
1.1 (1.5) (1.5) (1.5) (1.2) (1.5) (0.6) (0.4) (1.0) (---) Dads
1.0 (1.2) (1.1) (0.9) (1.4) (1.4) (1.5) (2.9) (1.6) (2.0) Glee
0.8 (0.8) (1.0) (1.1) (1.1) (1.3) (1.7) (---) (---) (---) Rake
0.6 (0.6) (0.6) (0.7) (0.8) (1.0) (0.6) (0.7) (---) (---) Enlisted
0.6 (0.4) (0.5) (0.6) (0.6) (0.8) (0.7) (0.8) (---) (0.4) Raising Hope