Papa Vinyard here, now here's a little somethin' for ya...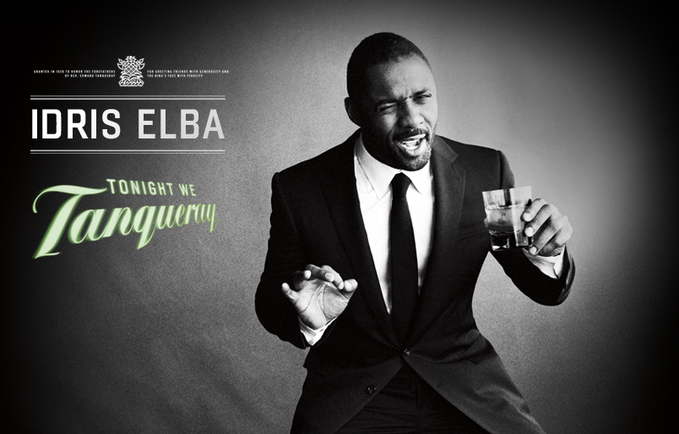 That Jon Favreau JUNGLE BOOK adaptation has just got its first cast member. Deadline broke the news that everyone's favorite PROMETHEUS-flyin', Jaeger-lovin' Asgardian, Idris Elba, will be providing the voice of Shere Khan, the Bengal tiger who hates humans, but craves that sweet Mowgli flesh all the same.
Elba, alongside having a certain effect on women, has that deep, rich voice (which he used to great effect in both THORs) that should prove an asset when voicing this villainous, man-eating tiger. An affected British voice would be a great contrast to Khan's more bloodthirsty, vicious side, and I can see Elba effortlessly alternating between both moods (remember those outbursts in PACIFIC RIM?). He's an almost-A-lister, so you get an idea of the pedigree of voice actor they're looking for to fill out the rest of the animal cast. Funny how the villain of the film is the first role they've cast; you ask me, I'd bet Favreau knew he wanted Elba for Shere Khan before he even signed the dotted line…
I don't know how that Ron Howard JUNGLE BOOK is doing, but considering this one has a release date AND a major cast member already, that one is going to be playing catch-up from here on out, if it happens at all. I really don't know if there's room for two JUNGLE BOOKS in this dojo, but who knows. Maybe this'll be a mutually beneficial DEEP IMPACT/ARMAGEDDON situation, or Favs version will be the OLYMPUS HAS FALLEN to Howard's WHITE HOUSE DOWN (in terms of B.O.).
Now…who else hopes that Favs himself ends up voicing Baloo?
Look for THE JUNGLE BOOK on October 9th, 2015.
-Vincent Zahedi
"Papa Vinyard"
vincentzahedi@gmail.com
Follow Me On Twitter