Papa Vinyard here, now here's a little somethin' for ya...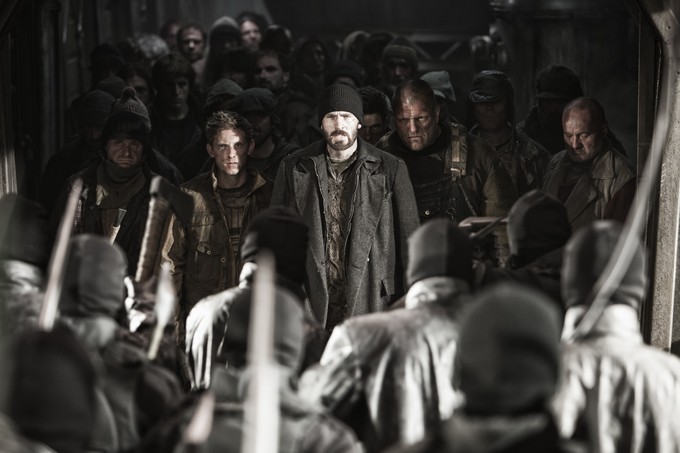 After countless delays and negotiations, the director's cut of Bong Joon-ho's SNOWPIERCER finally has a U.S. release date. The Weinsteins, having relented their filthy grip over their in-house, 20-minutes-shorter cut, will unleash the Chris Evans/Tilda Swinton-starrer on June 27th, in a day-and-date VOD/theatrical release that some are comparing to that for ONLY GOD FORGIVES.
We knew that one of the compromises that Joon-ho had to make to get his uncompromised vision on U.S. screens was to eschew opening wide for a platform release, but this VOD news means that any of us, no matter where we are in the country, can check out this long-awaited flick at the same time as anyone else (in the states at least…a ton of international markets will have already released the film by then).
Even if it's not going out on 3000+ screens opening weekend, I'm super-stoked that Joon-ho won his battle for the film, and that we'll be seeing it just as he intended. If you know Weinstein history, you'll know there was a good chance this film would be delayed and cut into oblivion, doomed to existing as a compromised, forgotten DTV genre pic. I'm quite happy that this one was spared the axe (or, in this case, the splicer).
SNOWPIERCER breaks the ice on June 27th.
-Vincent Zahedi
"Papa Vinyard"
vincentzahedi@gmail.com
Follow Me On Twitter