Papa Vinyard here, now here's a little somethin' for ya...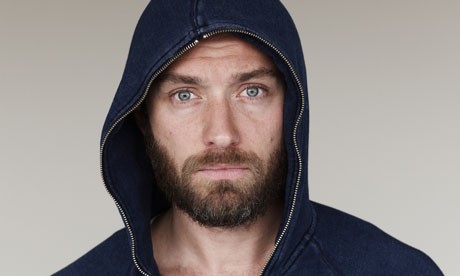 This SUSAN COOPER movie just got yet another big-name British actor. The Wrap announced that Jude Law is joining Melissa McCarthy, Jason Statham, and Rose Byrne on Paul Feig's upcoming spy comedy, which has McCarthy and Statham pairing off as a couple of international spooks.
No word on Law's role, but I'm guessing he'll be putting his LEGEND OF THE GUARDIAN voice on and strapping in as the film's villain. Mainly because I like the idea of McCarthy and Statham squaring off against a nefarious Jude Law, but also because with the three other name actors as good-guy spies, I'm thinking the righteous side is seeming a little stacked at the moment. Law as the one causing trouble for our heroes balances things out a little.
This flick keeps sounding bigger and more straight-forward as time goes by; at this point I'd be surprised if it was even as comedic and silly as THE HEAT. Whatever Feig's cooking up with this cast and setup, color me curious.
SUSAN COOPER will spy on you in your bedroom like the goddamn NSA on May 22nd, 2015.
-Vincent Zahedi
"Papa Vinyard"
vincentzahedi@gmail.com
Follow Me On Twitter