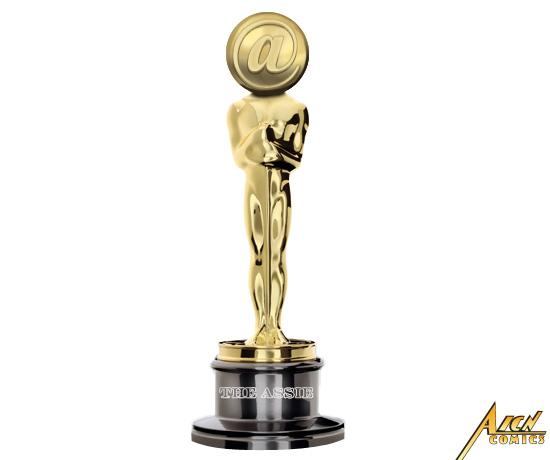 Logo by Kristian Horn
@@@ AICN COMICS @@@
@@@ 10th ANNUAL @$$IE AWARDS! @@@
---
Welcome, all, to the 10th Annual AICN COMICS @$$IE AWARDS, where comics' best and brightest are recognized for stellar performances in comic bookdom. I'm Ambush Bug. There was a time when we could fit all of the @$$ies into one lengthy column, but the @$$Holes' ranks have grown too big for that. Most BEST OF… lists are posted around the first of the year, but we think ours is special, so while those outside of the know celebrate the time of the Oscar, we here at AICN COMICS celebrate the time of the coveted @$$ie Award. For the next week, every day the @$$Holes will present their picks in 12 categories for the best of the best in comics. So sit back, crack the knuckles in your browsing hand, and scroll down as the @$$Holes pick the @$$ies!
And the @$$ie goes to…

(Click title to go directly to the reviewers picks)
Favorite Comic Book Movie!
In Memoriam 2013…
---
Favorite Comic Book Movie!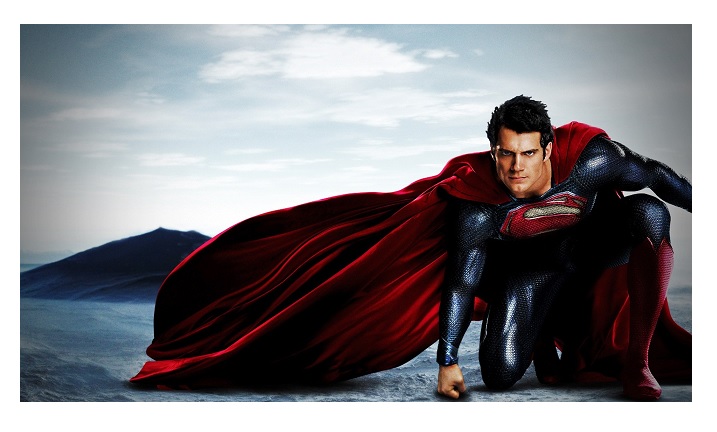 Optimous Douche
:
MAN OF STEEL
Fuck it--MAN OF STEEL, I guess. In a field of mediocrity, the gold goes to the movie that at least kept me entertained the whole time, even if I questioned almost every motivation in the film and was so bludgeoned with the Christ allegory I left blood in the popcorn from my stigmata.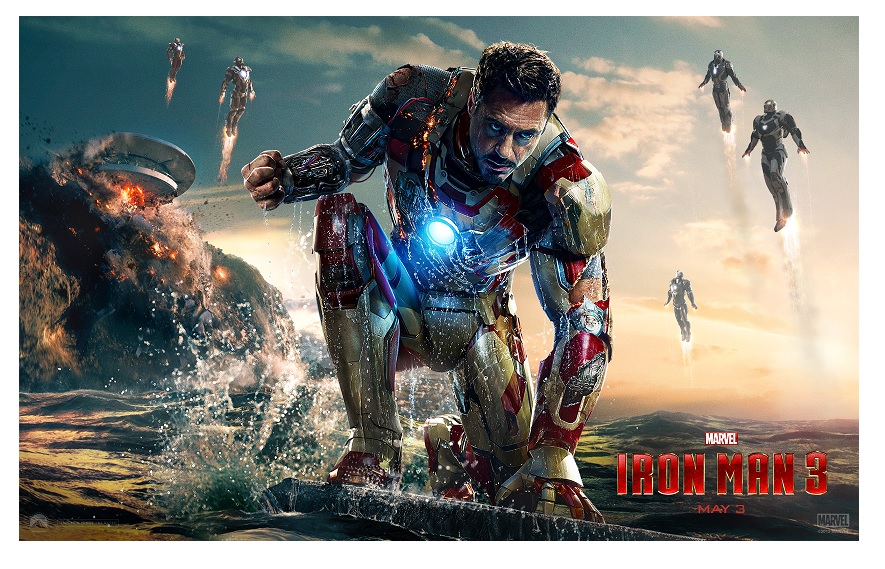 Lyzard
:
IRON MAN 3
For me, this category is my least hated superhero movie of the year because, frankly, I was disappointed by them all except for IRON MAN 3...but maybe that is because IRON MAN 2 was such a debacle. Anyhow, I think it is clear that Robert Downey Jr. has come to own this role and Shane Black's Christmas trope didn't feel forced, but the highlight of the film for me was the actual use of Pepper Potts, especially her badassery during the final fight sequence.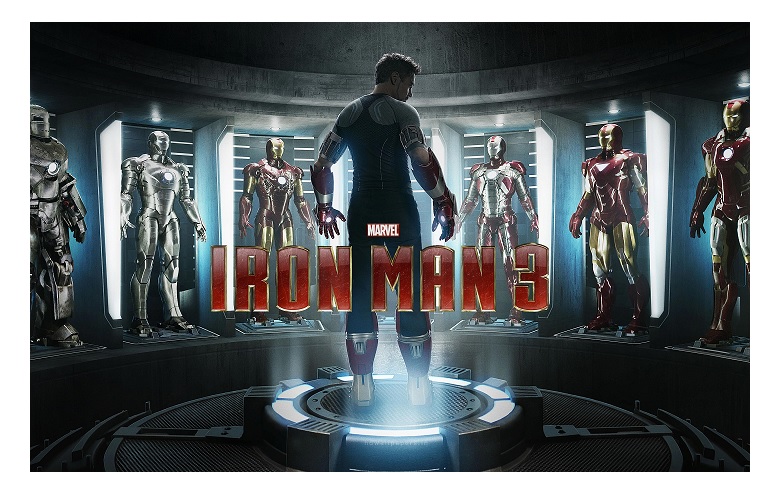 Ambush Bug
:
IRON MAN 3
I wasn't blown away by any of the comic book movies this year, but the one I at least felt the best after walking out of was IRON MAN 3, mostly for Ben Kingsley's performance as the Mandarin and the original spin he gave the character. Every moment Kingsley was on screen was a blast. Sure, I thought the Extremis thing was extraneous. And yes, it was annoying seeing Robert Downey Jr. out of the armor for most of the movie. But there were scenes of brilliance in IRON MAN 3 (like the airplane rescue, which got a round of applause at the theater I saw it at) and as Tony drove away from the remains of his seaside home, I felt a little sad that this would most likely be the last of the series that started it all. The film felt kind of complete, and I wasn't left with the feeling of morbidity I did with MAN OF STEEL and to a lesser extent THOR 2. Here's hoping Iron Man continues to shine in THE AVENGERS films for a while longer.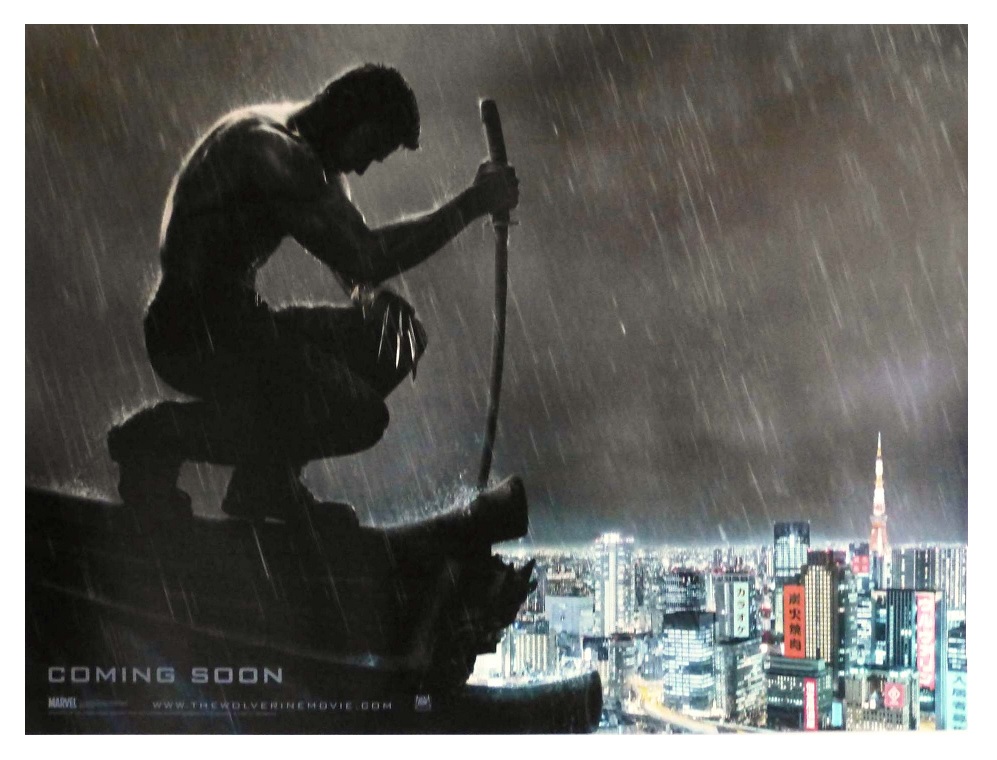 The Kid Marvel
:
THE WOLVERINE
This was a close one between THE WOLVERINE and THOR 2, but I give my final nod to Hugh Jackman and crew in what I felt was a highly entertaining and exciting movie. I felt THE WOLVERINE had a little more overall substance than THOR 2 and was an obvious upgrade from its predecessor, WOLVERINE: ORIGINS. Jackman like always played and still is the perfect Wolverine (minus height), Tao Okamoto was perfect for Mariko, Svetlana Khodchenkova did a great job as Viper, plus giant robot Silver Samurai didn't hurt either. While it not a Marvel cinematic movie, it did however feel like one with quality of story and movie tone.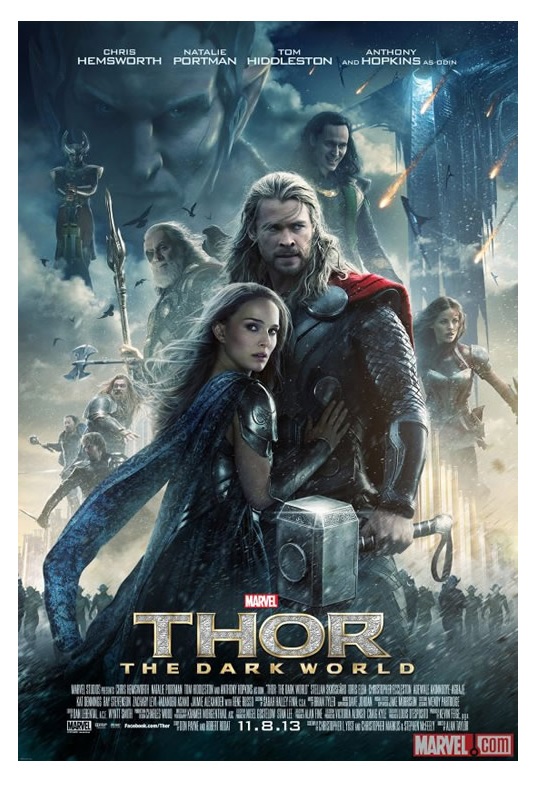 Vroom Socko
:
THOR 2: THE DARK WORLD
I went back and forth on this pick. There was a lot to love in IRON MAN 3, with the exception of The Mandarin being a Liverpool fan. But THOR wins out for two reasons. The first is Tom Hiddleston as Loki, who showed more depth and strength as a character in this film than in the previous two films put together. And the second reason…well, this is pure fan boy squee, but…INFINITY GAUNTLET! INFINITY GAUNTLET! HOLY FUCK THEY'RE BUILDING UP TO THE INFINITY GAUNTLET SWEET ZOMBIE JESUS!!! Ahem.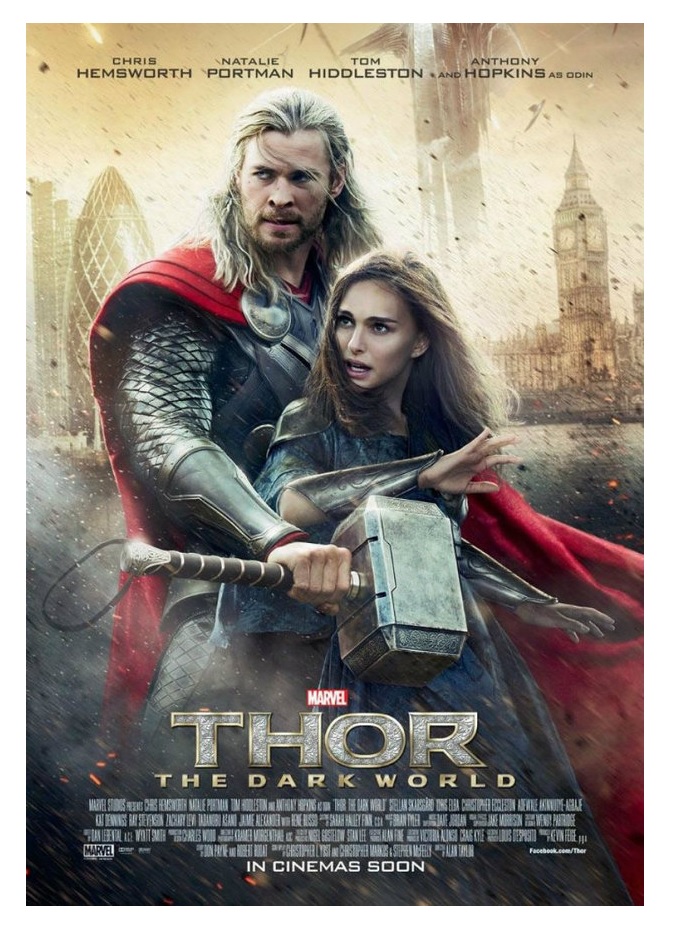 Masked Man
:
THOR 2: THE DARK WORLD
This really wasn't a banner year for superhero movies, unless you compare it to the days before the X-MEN. IRON MAN 3 was entertaining enough, though filled with cliches. THE WOLVERINE was a pretty good action flick, though the ending was rather ridiculous. As for MAN OF STEEL, I can't remember the last time I saw such a joyless, destruction-packed film. So I give it to THOR: THE DARK WORLD. The only complaint I had about this one was the non-character that was the villain. Everything else was pretty great, and a lot of fun. Thor even snaps a villain's neck in it (you gotta listen for it).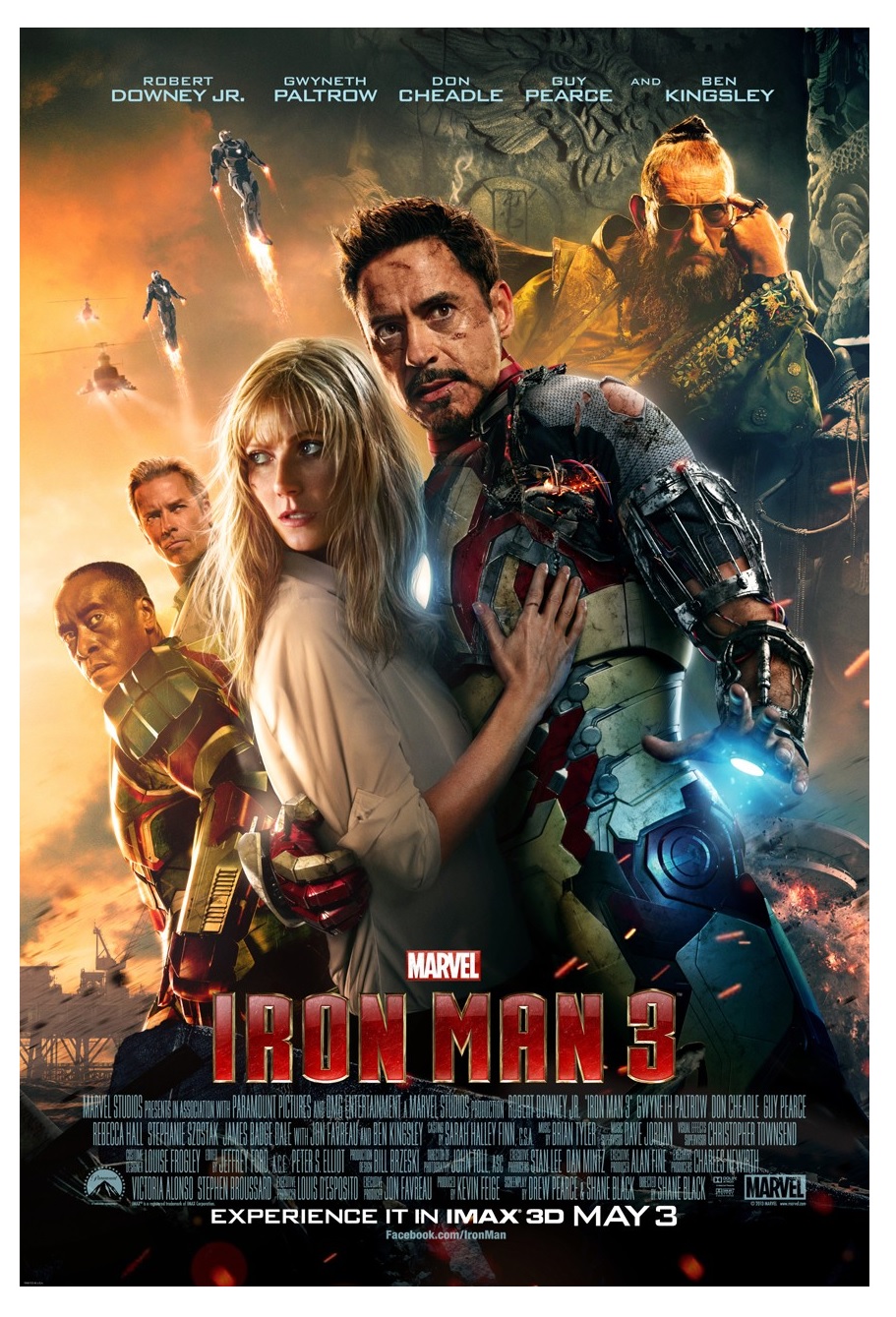 Matt Adler
:
IRON MAN 3
I really liked IRON MAN 3; not as much as, let's say, 2012's AVENGERS, but still very solid for a third outing. We really get inside Tony Stark's head and past his glib defenses, plus there's some real fun with Ben Kingsley's Mandarin, and the scenes between Tony and his kid sidekick. Crucially, it gives us some closure as this looks to be Robert Downey Jr.'s last IM film while still leaving room for the franchise to continue. I will say it didn't have much strong competition in my eyes this year; MAN OF STEEL wasn't a Superman movie to me, THE WOLVERINE was a fun but dumb action flick, and THOR: THE DARK WORLD didn't quite measure up to the first one. Still, that doesn't diminish the accomplishments of Downey Jr. and company, who have closed out the first phase of one of greatest franchise launches in movie history, and one that remained shockingly faithful to the source material.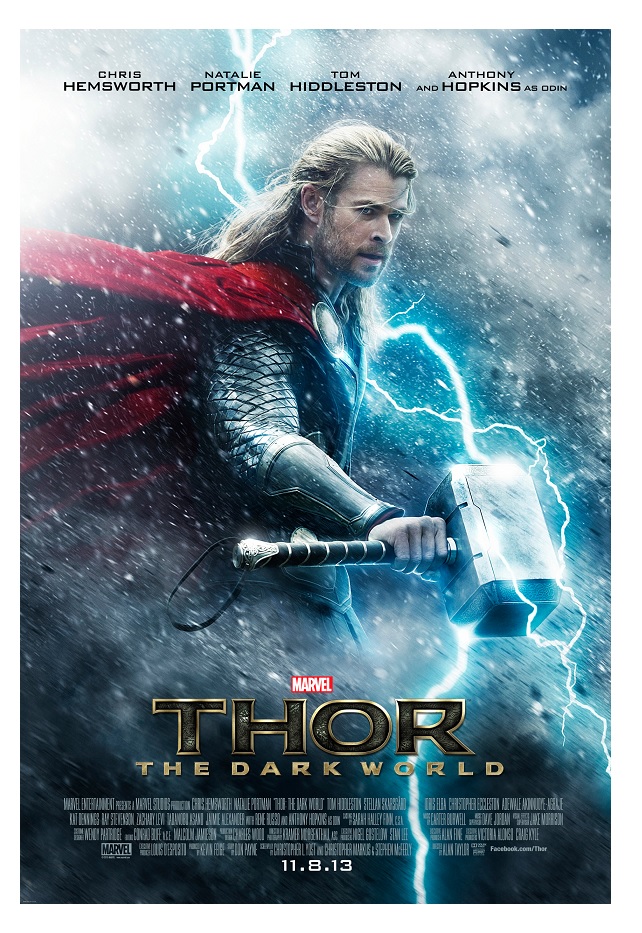 Henry Higgins is My Homeboy
:
THOR 2: THE DARK WORLD
I went to a (packed) movie theatre to see THOR 2 in its third week of release. I was drunk, which I think is the ideal state of mind to watch THOR: THE DARK WORLD. It has a statuesque blonde behemoth fighting dark elves in space ships. Stringer Bell stabbed a space ship to death. Natalie Portman was smart enough to figure out magic. There were portals, and Kat Dennings, and naked Stellan Skarsgard, and magic and heroics and jokes and pretty explosions and LokiLokiLoki. His entire role could have been removed from the film, but why would it be? A big reason this film even exists is so we can see Thor hit stuff and watch Loki mock it. It's one of the stupidest films I've seen all year, and thoroughly enjoyable in every way. Unlike, say, MAN OF STEEL. MAN OF STEEL wasn't terrible, but it definitely wasn't good. I figured out the Christ imagery the first time you guys did it. Then you sent him to a church, and then you had his all-knowing father tell his thirty-three year old son that he can save everyone and then you fucking did the fucking Christ pose (AGAIN) in slow motion.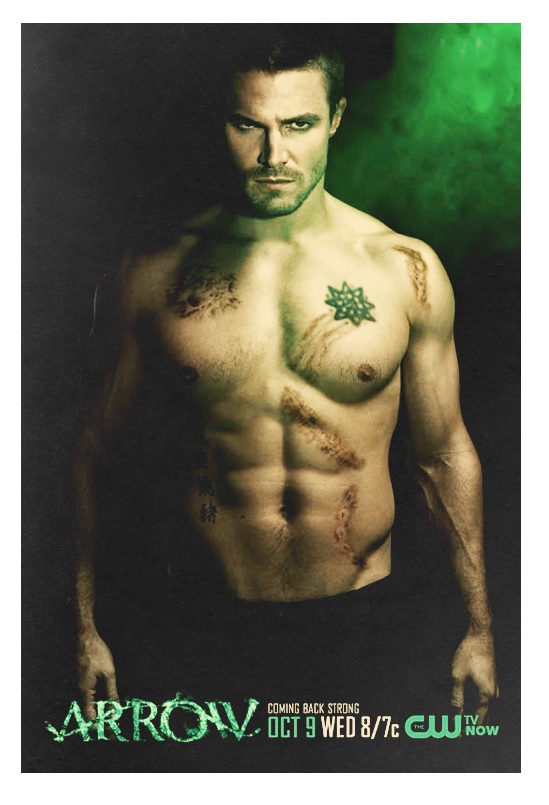 Humphrey Lee
:
ARROW
I'm hoping that my time here will buy me some wiggle room with this category. This award is usually reserved for our favorite comic book-related material as it lands on that screen you have to pay a ten spot to see it on. But despite my wallet shelling out cash to have actually seen all these big Hollywood endeavors, the best rendition of superheroes I watched in live-action glory this year was catching the first season and the ten episodes or so we have gotten of season two of ARROW on the CW. I feel the writing is actually better than it probably has any right to be coming from the CW, I really enjoy the characters – old and new – that the show is bringing to life, and despite not having the budget of the fanfare we're getting at the theaters, I think ARROW holds its own on the superheroics and action shots as well. Yeah, the acting at times tends to be lacking, but overall the show has a charm and charisma that carries it through episode to episode, and for the most part I think handles incorporating a significant amount of DC characters and lore into its mythos. As much as I still get a kick getting a handful of some of my favorite comic properties on the big screen a year, I could definitely go for another program of this caliber week to week as a live-action geek fix.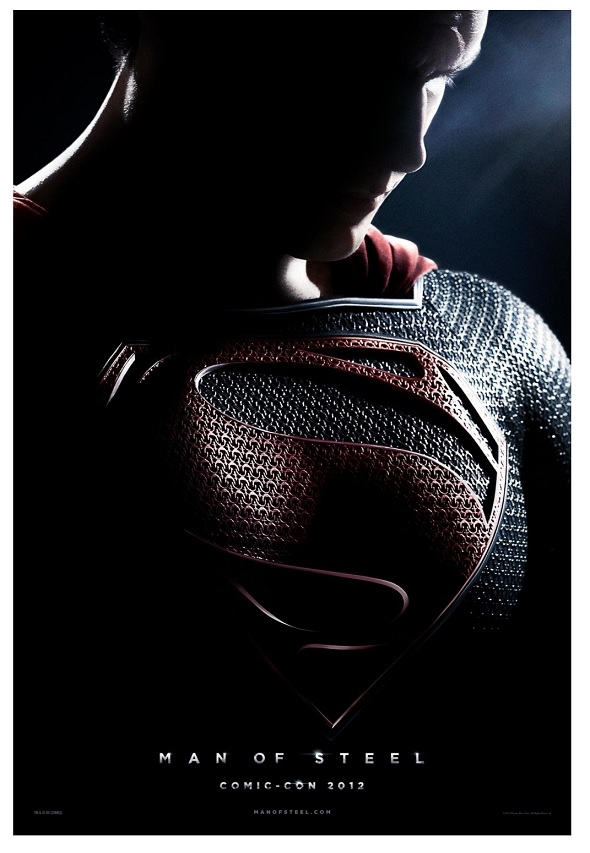 Mighty Mouth
:
MAN OF STEEL
Not that it was the best superhero movie of all time; it wasn't. But not only was it the best Superhero movie of 2013, it's the best Superman movie in a long time. What I enjoyed about this version was how it finally delivered a very physical Superman. I knew going into this I would have to leave my love for the original Donner film at home. We already know his origin and didn't need it re-told for the umpteenth time. What we did need was an updated way to include his foundation in a story, with a worthy adversary to push Superman to his limits both physically and mentally. Sure it's not perfect film, but MAN OF STEEL delivered the physical Superman experience I always wanted to see when I was younger.
---

Special thanks to Professor Challenger for compiling and putting together In Memoriam 2013.
Now it's time to pick your own @$$ies in the Talkbacks. Thirsty for more @$$ie Awards?
Best Single Issue/Single Moment!
Best Miniseries!
Best Publisher!
Best One-Shot/Annual/Special!
Favorite Super Team!
Best Artist/Art Team!
Look for more tomorrow with picks for…


Best Cover Art/Cover Artist!
Favorite Super Villain!
Best Writer!
See you then!
Look for AICN COMICS REVIEWS every Wednesday, SPOILER ALERT: AICN COMICS/POPTARDS PODCAST every Tuesday, Ambush Bug's AICN HORROR every Friday, and interviews all the days in between! Thanks to the @$$Holes, those in and out of the comic book industry, and especially those of you readers and back-talkers in the Talkbacks! It's been a great year and we look forward to continuing to point out the best and worst in comics each and every week here on AICN!
---
Editing, compiling, imaging, coding, logos & cat-wrangling by Ambush Bug
Proofs, co-edits & common sense provided by Sleazy G
Remember, if you have a comic book you'd like one of the @$$holes to take a look at, click on your favorite reviewer's link and drop us an email.


---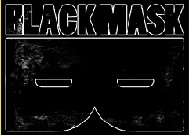 Find out what are BLACK MASK STUDIOS and OCCUPY COMICS here and on Facebook here!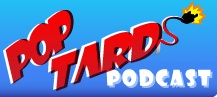 Want more in all things Geek?
Check out PoptardsGo and on Facebook here!



Check out AICN COMICS on Facebook and Comixpedia.org!