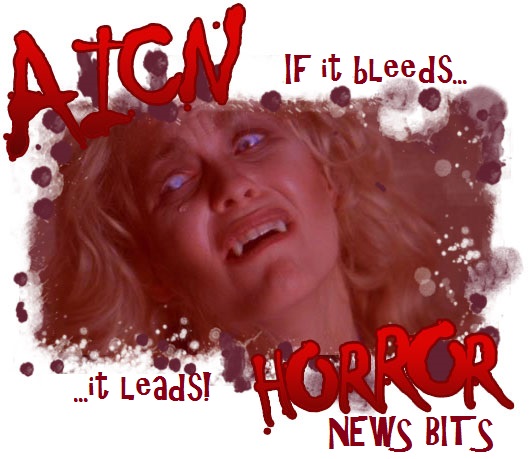 Logo by Kristian Horn
What the &#$% is ZOMBIES & SHARKS?
---
Greetings, all. It's Ambush Bug with some more horror news—bite size, just how you zombies like it!
---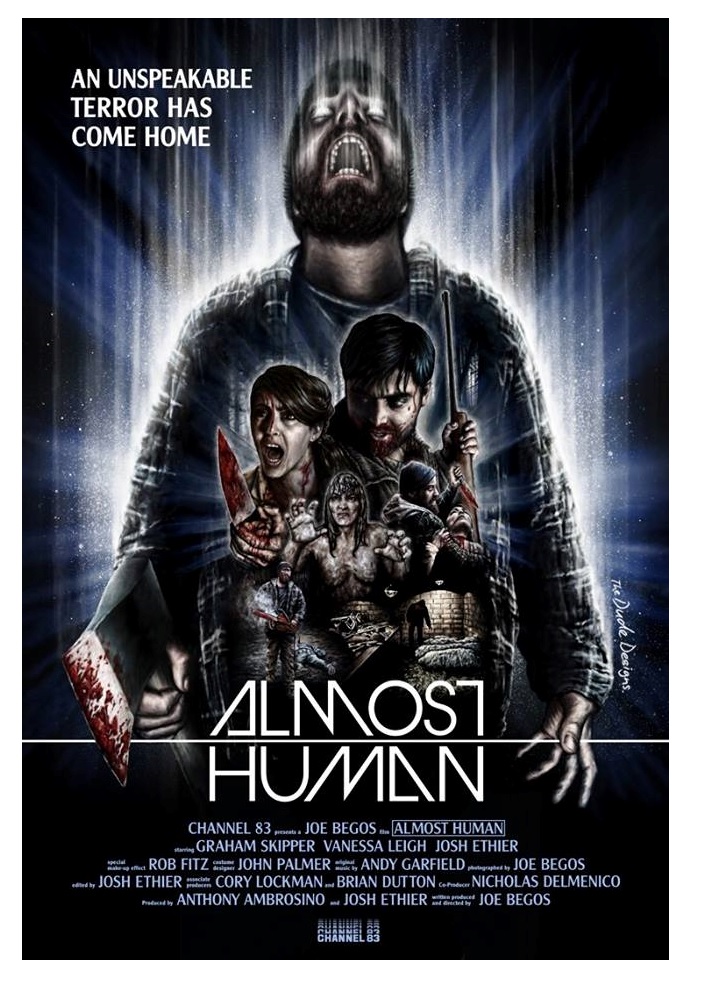 Here's an Exclusive Behind the Scenes Clip from ALMOST HUMAN!
I'm looking forward to checking out ALMOST HUMAN, which looks like a throwback to FIRE IN THE SKY territory. The film is now in limited release, available on iTunes and of course IFC Midnight's VOD platforms. IFC was nice enough to share an exclusive Behind the Scenes clip from ALMOST HUMAN, which is described as;
Two years ago, Mark disappeared from his home in a brilliant flash of light. His friend Seth was the last person to see him alive. Now, a string of murders leads Seth to believe that Mark is back.
Find out more about ALMOST HUMAN here
and check out the behind the scenes clip below!
Almost Human Behind The Scenes (H264) from IFC Films on Vimeo.
---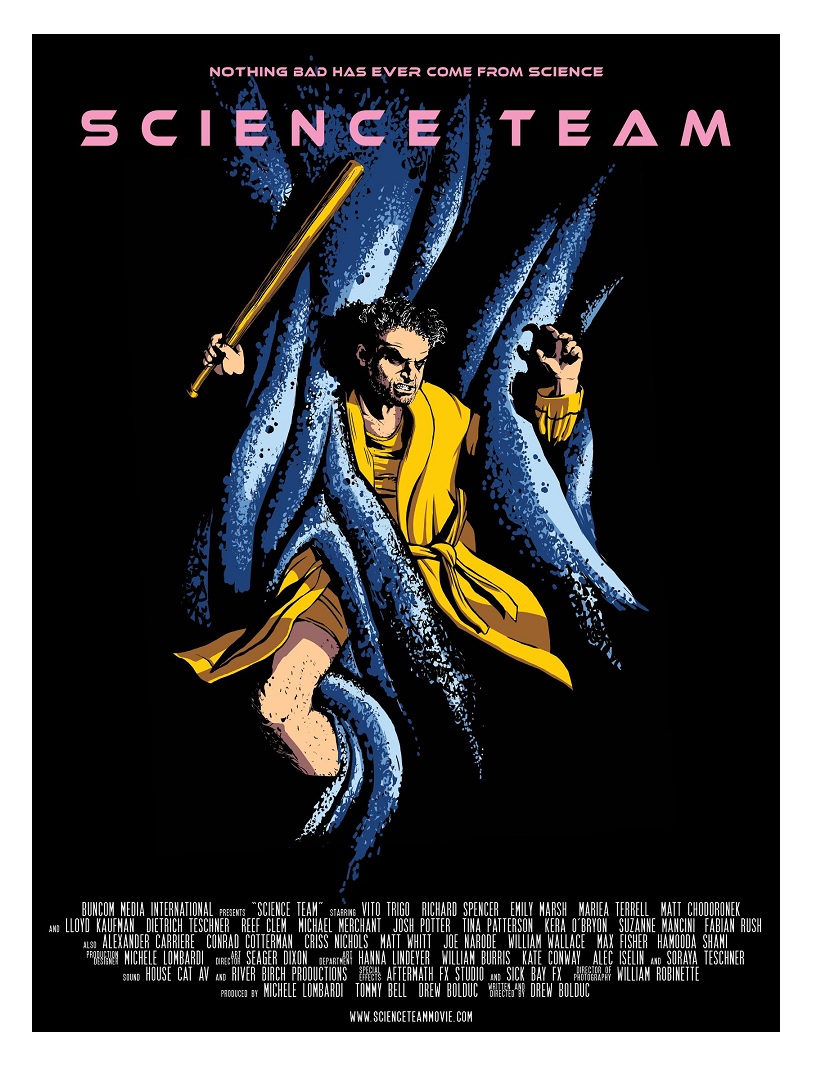 SCIENCE TEAM's whips up a brand new trailer in the lab!
The geniuses at SCIENCE TEAM (from the cracked makers of THE TAINT –
reviewed here
) have a new trailer to share. Here's the official synopsis;
Chip returns home to find his mother brutally murdered and a sessile space alien living in her house rent free. A somewhat xenophobic and bureaucratic government agency called Science Team is brought in to eliminate the extraterrestrial threat. Drama ensues. People die. Inner and extraterrestrial demons are engaged. Men in pink suits use cool-looking technology. Events culminate in a destructive orgy of violence as people's minds are literally blown out of their heads.
Find out more about SCIENCE TEAM here
and on
Facebook here
Oh yeah! Here's the brand new trailer below!
---
The makers of zombie short FOLLOWED comes the drama DESIRES OF THE HEART!
I really dug James Kicklighter's zombie short FOLLOWED. Now the filmmaker is releasing a drama called DESIRES OF THE HEART. The film is described as;
Dr. Kris Sharma is a psychiatrist from India practicing in Savannah, Georgia when he meets Madeline, a local artist with a mysterious past. But as their relationship begins to blossom in America, Kris is summoned home to marry the woman chosen by his parents. As he begins to make decisions about his future, he discovers centuries old secrets that may seal the fate of his destiny.
Below is the trailer for DESIRES OF THE HEART which is a bit out of the norm for a horror column, but we all could use a little variety.
Desires of the Heart (2014) Trailer from James Kicklighter on Vimeo.
And to get us back on the horror track, here's the trailer for Kicklighter's FOLLOWED.
---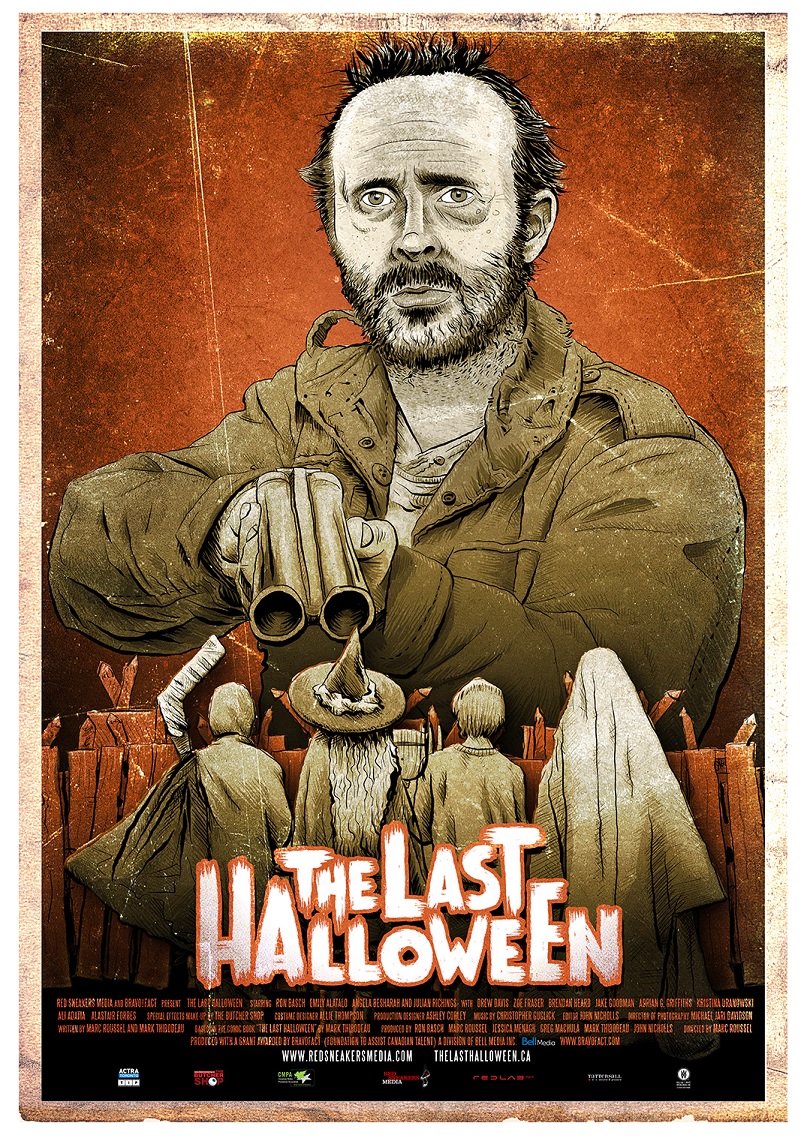 Look out for the trailer for THE LAST HALLOWEEN!
I'll be reviewing THE LAST HALLOWEEN in AICN HORROR soon, but until then, you'll have to settle for the trailer. The film is touring festivals at the moment and
you can find out more about it here
. Here's the synopsis;
Four trick-or-treaters venture into the cold, dark October night in search of tasty snacks... but is that really all they seek? When opening your door to a stranger becomes an act of supreme courage, we could all be fast approaching... THE LAST HALLOWEEN!
Check out the trailer for the short film below.
---
And finally…
I reviewed the short film WITCHFINDER a few months ago on AICN HORROR
and was surprised at the quality of it. Now the filmmakers have released it online for everyone to check out. So without further ado, here's Colin Clarke's WITCHFINDER! Enjoy!
Witchfinder [2013] from Colin Clarke on Vimeo.
---
Look for AICN HORROR horror and genre film reviews every Friday.
Find more AICN HORROR including an archive of previous columns on AICN HORROR's Facebook page!