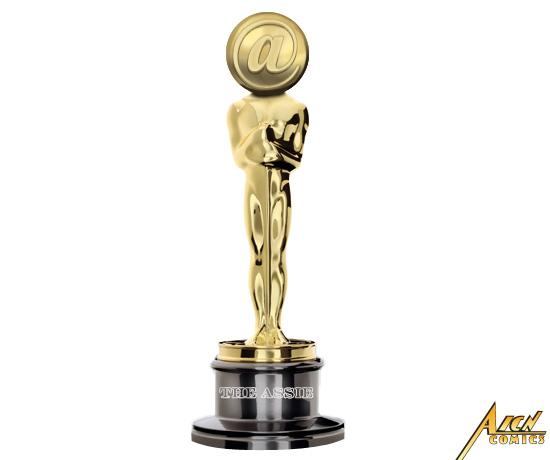 Logo by Kristian Horn
@@@ AICN COMICS @@@
@@@ 10th ANNUAL @$$IE AWARDS! @@@
---
Welcome, all, to the 10th Annual AICN COMICS @$$IE AWARDS, where comics' best and brightest are recognized for stellar performances in comic bookdom. I'm Ambush Bug. There was a time when we could fit all of the @$$ies into one lengthy column, but the @$$Holes' ranks have grown too big for that. Most BEST OF… lists are posted around the first of the year, but we think ours is special, so while those outside of the know celebrate the time of the Oscar, we here at AICN COMICS celebrate the time of the coveted @$$ie Award. For the next week, every day the @$$Holes will present their picks in 12 categories for the best of the best in comics. So sit back, crack the knuckles in your browsing hand, and scroll down as the @$$Holes pick the @$$ies!
And the @$$ie goes to…

(Click title to go directly to the reviewers picks)
Best Single Issue/Single Moment!
Best Miniseries!
Best Publisher!
---
Best Single Issue/Single Moment!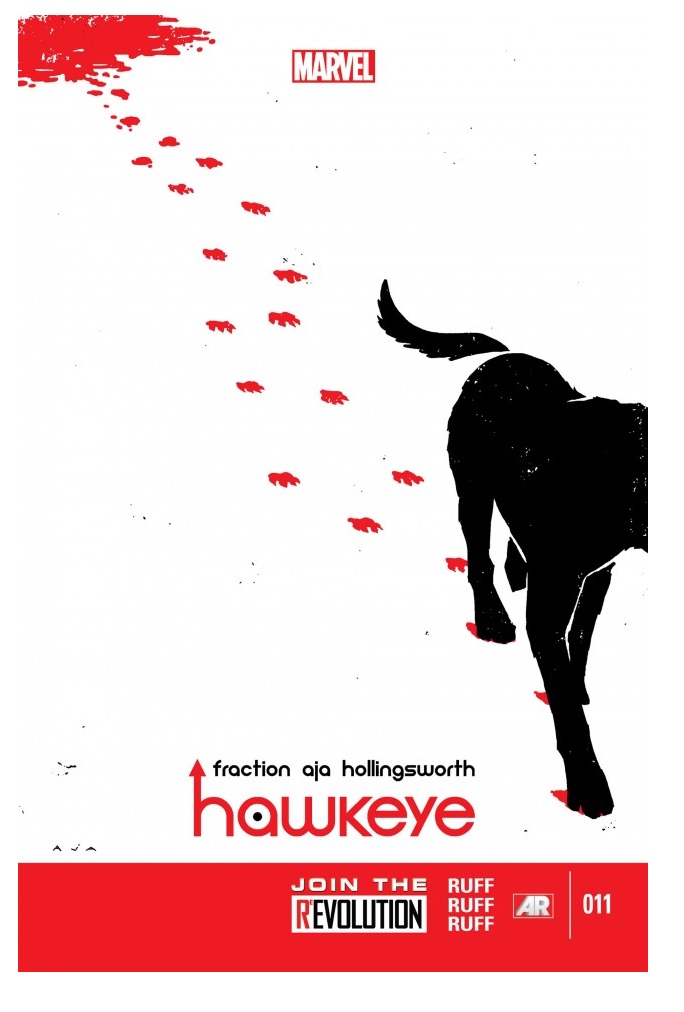 Henry Higgins is My Homeboy
:
HAWKEYE #11 (Marvel Comics)
Go buy this issue. Go buy it now. It's not just the best issue of the series, or even the best issue Marvel put out this year. It's one of the best issues of pure comic book storytelling in recent memory. It communicates a complete story that also builds to a greater whole, and it's all communicated via DOG. AND IT WORKS.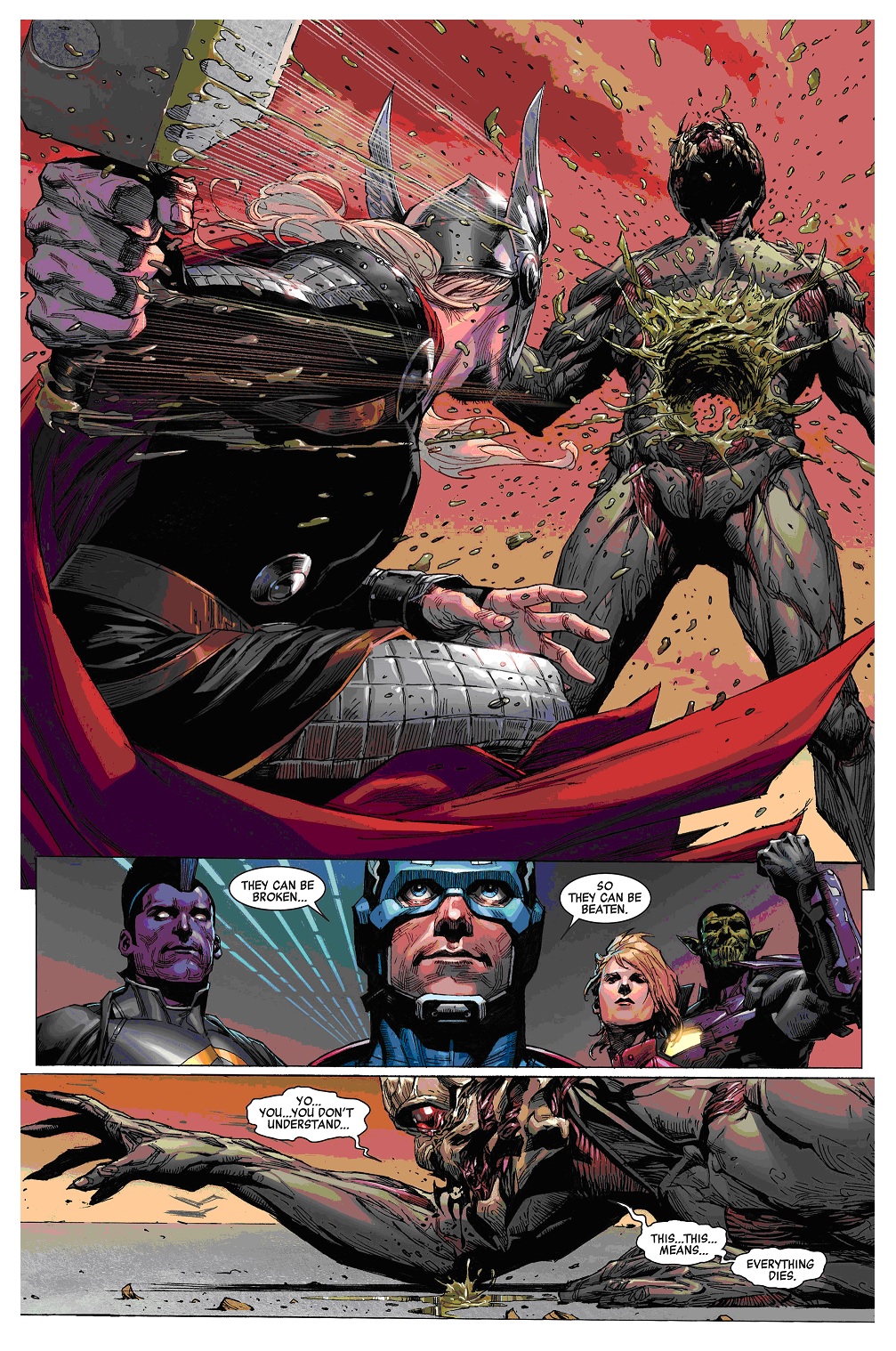 Humphrey Lee
:
INFINITY #4 (Marvel Comics)
Thor Does Awesome, Godly Things. Much as I usually dislike the modern, yearly comic "event," I can't deny that they are still usually a plentiful source of those epic moments that make comics badass and give you the tingles. With the joined universal forces on the ropes in its war with The Builders, a parlay of sorts ensues. When that inevitably goes tits up, the Earthen Hero contingent plays its "Uncle Sam Wants You" motivational card as Thor brings the hammer down on the Builder before him after Mjolnir does a warm-up lap around and through a motherfucking star. Much like the "Ultron, we would have words with thee" moment from Busiek and Perez's "Ultron Unlimited" arc, sometimes you just need the God of Thunder bringing the noise to also bring those tingles, a lesson that apparently rubbed off on Jonathan Hickman.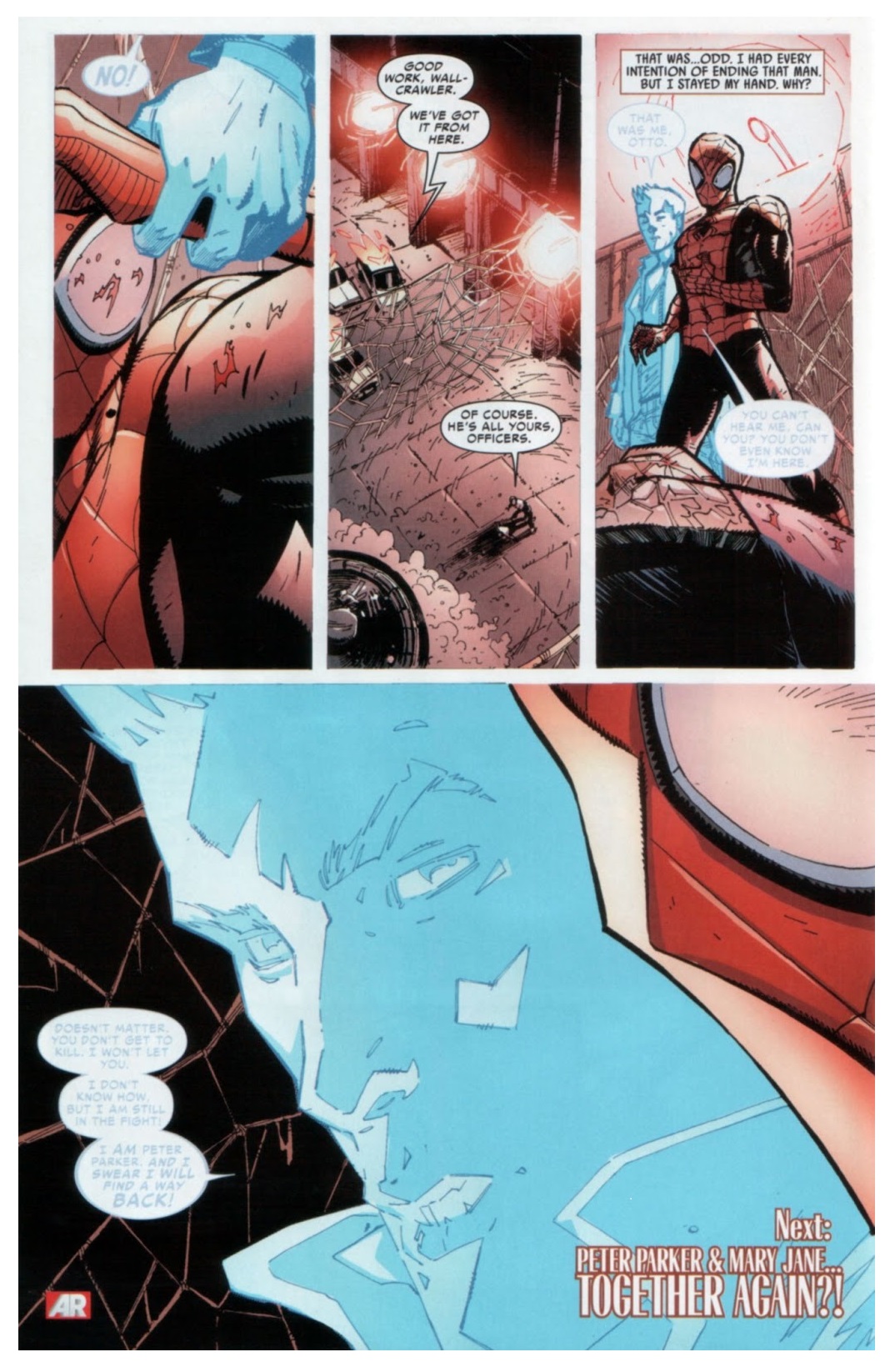 Mighty Mouth
:
SUPERIOR SPIDER-MAN #1 (Marvel Comics)
Not an easy one. For me, the best moment/single issue was SUPERIOR SPIDER-MAN #1. I mean, I was dead set on hating Dan Slott and this book. But, being of an open mind I decided to give the first issue a chance; I've been on-board since. Once Peter's Swayze-like presence appeared vowing to take his life back, I knew this was going to be an exciting adventure unlike anything Spider-Fans have experienced.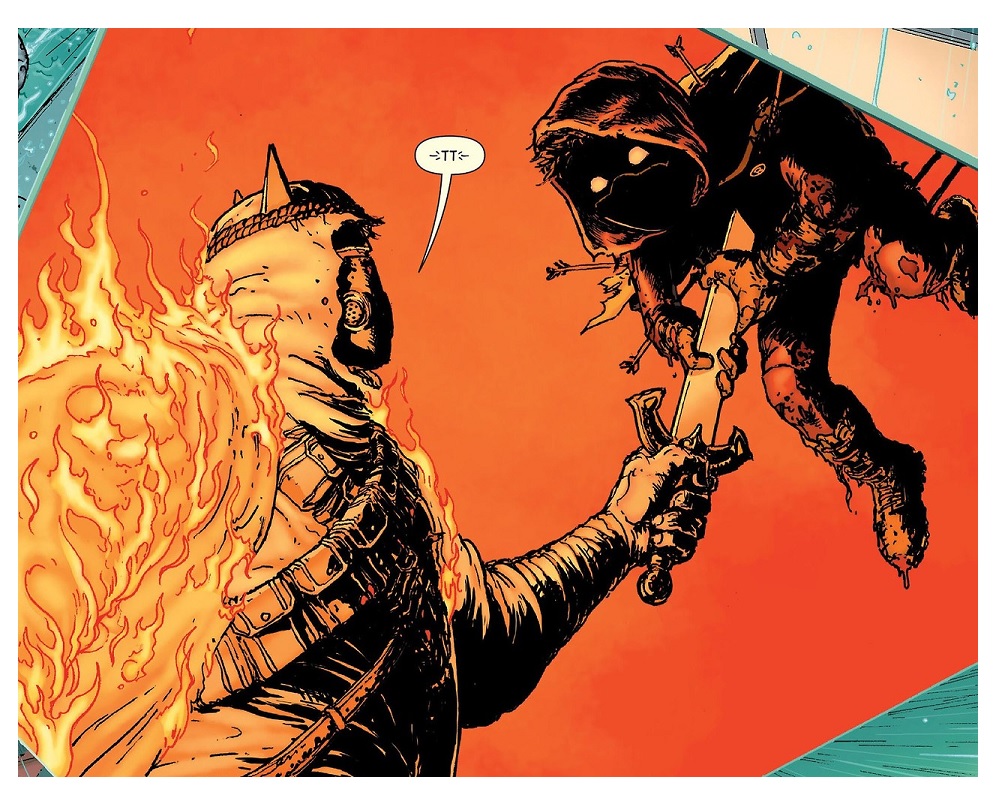 Optimous Douche
:
Death of Damian Wayne, BATMAN INC. #8 (DC Comics)
"Best" is truly one of those subjective terms. But if "best" means gut-wrenching and soul-crushing, my moment has to go to the loss of Damian Wayne at the hands of his cupie-headed clone working off the orders of the lad's mother. While BATMAN INC. was a weird shoehorn on the New 52 front, as long as it gave me more petulant "tt"s of annoyance and Bat-Cow I said continuity be damned. Losing Damian was the one event that truly and deeply affected my dark soul this year.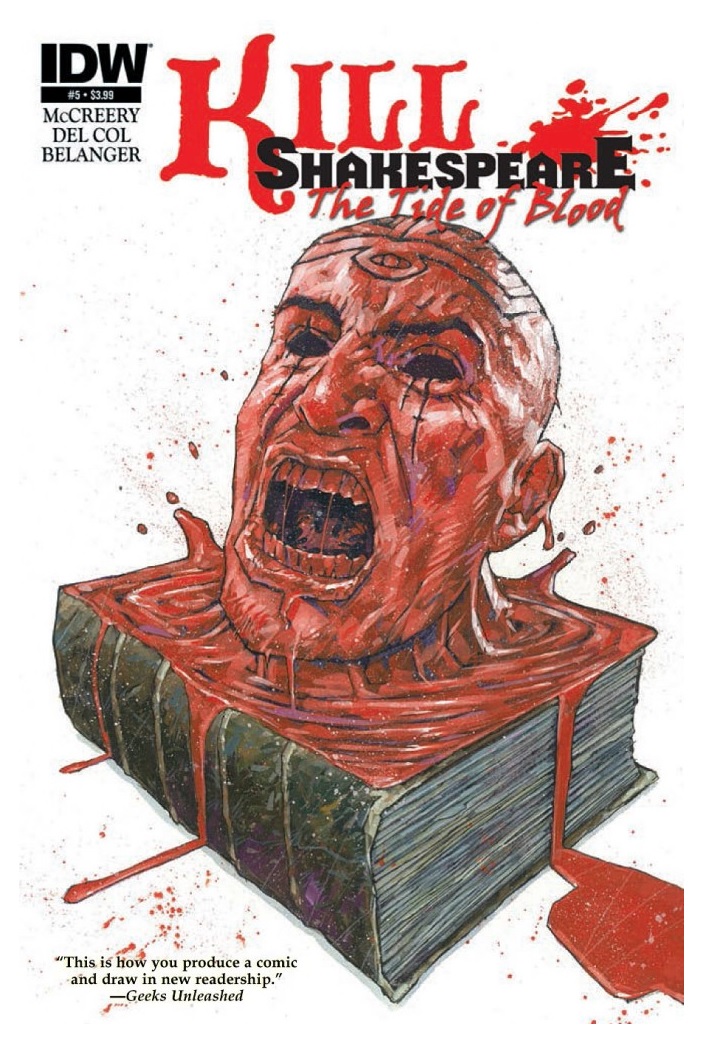 Lyzard
:
Romeo's betrayal, KILL SHAKESPEARE: THE TIDE OF BLOOD #5 (IDW Publishing)
This was the moment that saved the whole series for me. Up until issue #5 of KILL SHAKESPEARE: THE TIDES OF BLOOD, Romeo's presence had been a blight upon the entire run, but his transformation was worth the annoyance. In fact, much of the ending depended on the fact that Romeo was that sort of character. To trick the readers as such is an arduous task, and for their success I yet again applaud del Col and McCreery.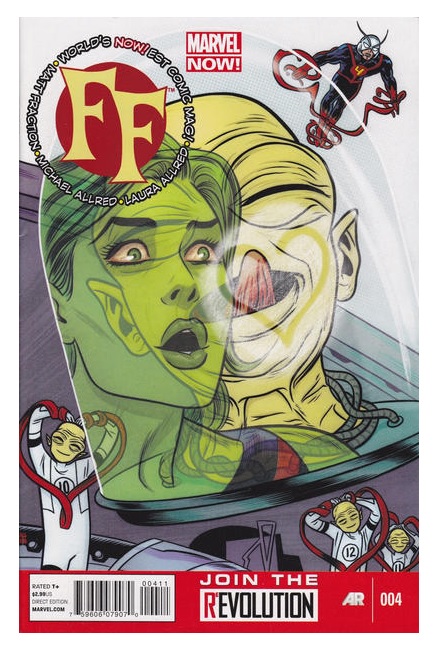 Ambush Bug
:
FF #4 (Marvel Comics)
Sure, FF kind of fizzled out, but early in the series, Matt Fraction wrote one of my favorite single issues of the year when the Moloids follow She-Hulk on a romantic date with Wyatt Wingfoot and try to screw up the chance for romance between the two at every turn. Those little yellow special needs kids from the Land of the Mole-Man (Tong, Mik, Turg, & Korr) seem to have developed crushes on the Emerald Avenger and will do anything within their power, even unleashing Blarrgh the Lost Leviathan, to keep Wyatt and She-Hulk apart--but all they do is bring them closer together. This is one of the sweetest, funniest, and most entertaining issues I read all year and I even wrote a note to myself last year to remember it come @$$ie time. This incarnation of FF might not have been for everyone, but you're downright inhuman if you don't love this issue.
The Kid Marvel
: Death of Damian Wayne, BATMAN INC. #8 (DC Comics)
The single most significant moment for 2013? I'd have to go with the death of Damian Wayne, son of Batman. While the death itself was kind of nerfed and played down in the weakest Batman-related title, BATMAN INC., it was still nonetheless an important moment, and extremely significant in the DCU. As of now, no one has yet to take up the Robin mantle since Damian's death and in comic "originality", we could see his return in the near future but as of now, the second Robin death was my pick for Single Moment of 2013.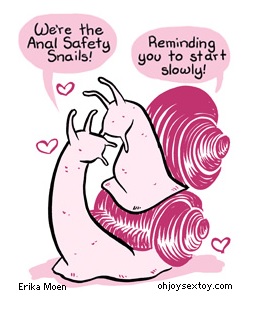 Vroom Socko
: OH JOY, SEX TOY (
Self Published
)
I chose
this installment
of Erika Moen's very NSFW comic, not because it's NSFW, not because it's a sex toy review comic, not because I'm a fan of non-fiction and instructional/informative comics, not because I want to see more sex-positive comics that are all-sexuality and all-gender inclusive, and it's not because I've used and endorse the item reviewed. These are all true statements, to be sure. (Yes, I once owned a Fleshlight. You want to judge me?) But this installment wins out because it's the introduction of the best new characters of 2013: The Anal Safety Snails. Thank you, and goodnight.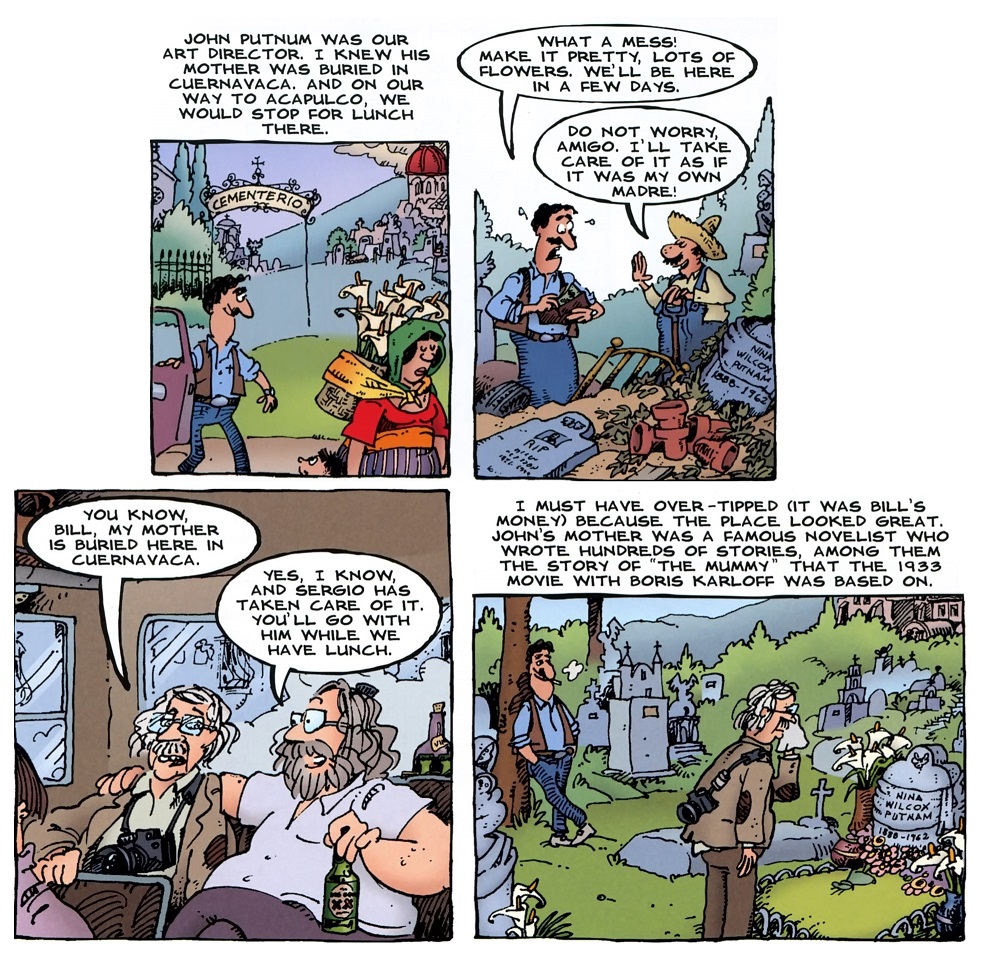 Matt Adler
:
SERGIO ARAGONES FUNNIES #8 (Bongo Comics)
This would have been my pick for Best Single Issue (and if there was a category, Best Humor Series) just for the wonderful visual absurdity Aragones displays in the various anecdotes and gags scattered throughout this issue. But perhaps my favorite moment in the issue, ironically enough, is one that is actually pretty dramatic and poignant. In a tale about the staff of MAD magazine taking a trip to Aragones' home country of Mexico, Aragones relates how he arranged for art director John Putnam to visit the grave of his mother, Nina Wilcox Putnam, who had been buried in Cuernavaca. Not only was it an emotional and touching moment, but I was fascinated to learn that she had written the story that the classic film THE MUMMY (the original 1932 one, not the Brendan Fraser vehicle) was based on, AND she was responsible for creating the first 1040 federal income tax form (of particular interest to me in my current job). I love stories that bring to life little bits of the history of comics and our broader culture, and Aragones does it in a way that is alternately deeply personal and gut-bustingly funny.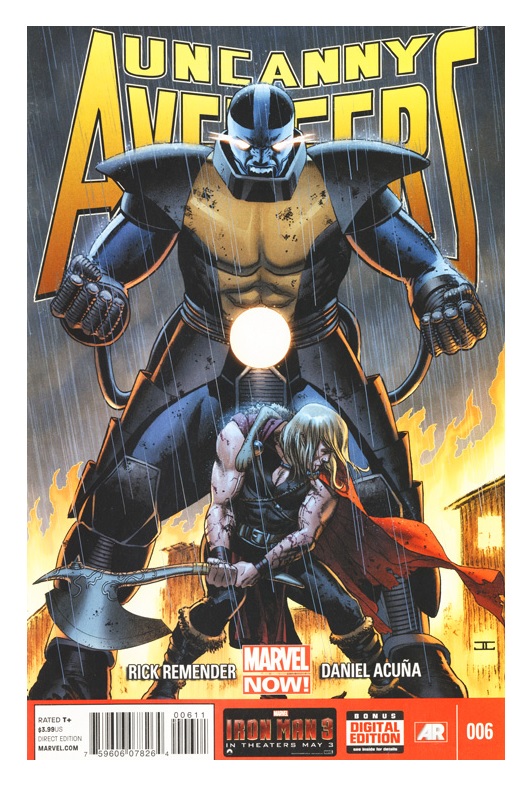 Masked Man
:
UNCANNY AVENGERS #6 (Marvel Comics)
I'm pretty sure no one even thought of this issue when considering the best issue of the year, but damn- give it a read. The story is about Thor, being played by Kang to go against Odin's better judgment in a face off against Apocalypse, back in the middle ages. This near stand alone issue also knocks over a domino that will affect the main story arc. So just tons of bad assness, a clever twist, and some great artwork by Daniel Acuna- all comic books should be this good!
---
Best Miniseries!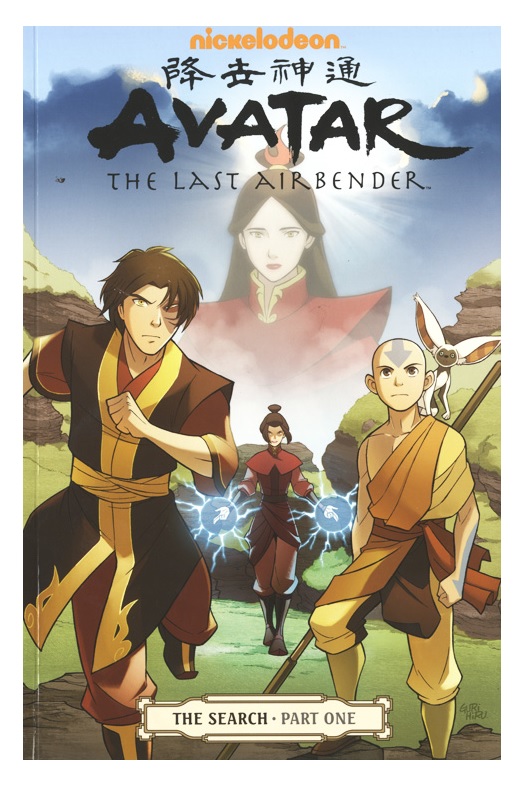 Masked Man
:
AVATAR THE LAST AIR BENDER: THE SEARCH (Dark Horse Comics)
This mini-series is a little like the movie SERENITY, you needed to watch the TV show it's based on to fully get it. I was a huge fan of the show and still maintain that it is probably best animated series ever. As anyone who watched the show knows, one unfinished plot line was what happened to the Fire Prince, Zuko's mother. This series answers that question- and while it maybe not be as good as the best episodes from the series, it's still a great read for any fan of the show.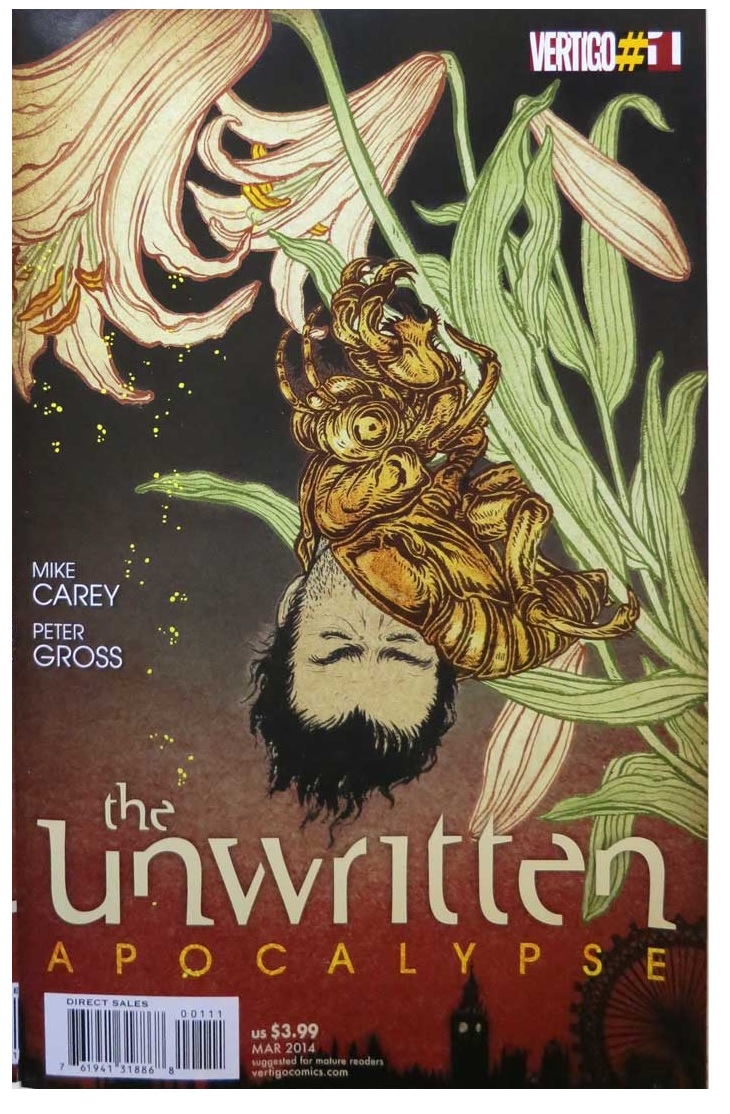 Matt Adler
:
THE UNWRITTEN: APOCALYPSE (DC Vertigo)
I almost feel like it's unfair for THE UNWRITTEN to win this category; it has been one of my favorite ongoing series, and although they're choosing to wrap it up as a miniseries, it can be argued that it's just a continuation. Nevertheless, it's billed as a 12-issue miniseries, and when I look at the other miniseries I have read this year, although many are good, the quality of Mike Carey and Peter Gross' work just blows the rest away. It's the kind of series where virtually any issue is a jumping on point because the storytelling is so clear and concise, and yet the fast pace and depth mean important things happen in each issue. If you haven't tried this series yet, or simply have fallen behind, I recommend going back and picking up the trade paperback collections. You won't regret it.
Henry Higgins is My Homeboy
: THE PRIVATE EYE (
self published
)
To be perfectly frank, this was going to go to B.R.P.D. or Fury MAX for a long time. Both are great comics, and both were reeeeeeeeeeallly hard to dethrone. Then I started reading the annual "Best Of!" lists that pop up this time of year to see if I missed anything and, lo and behold, Brian K. Vaughn did something this year. He wrote a noir detective story, an incredibly unique future, a believable futurescape where we've been forced to abandon the internet, an enthralling mystery and compelling characters. And then he got Marcos Martin and Munsta Vicente to do the artwork, which is simply stunning. I'm an idiot--I should have been talking about this comic sooner. It's amazing.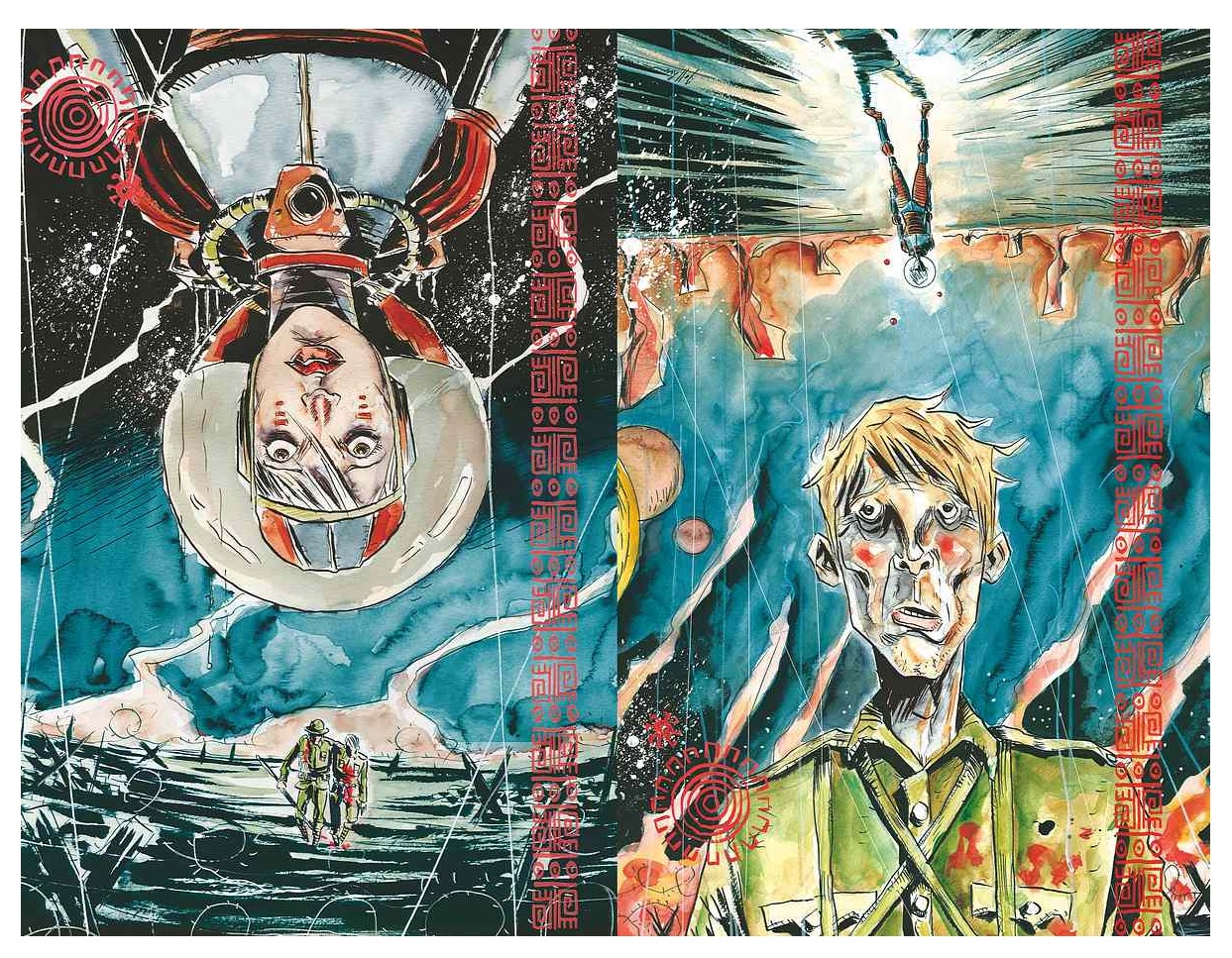 Humphrey Lee
:
TRILLIUM (DC Vertigo)
I am a pretty unapologetic fan of comics that manipulate the medium visually. We all know how much the panels and pages of a normal issue push our brain power as we connect the dots between sequences and let the visuals and words wash over us. Jeff Lemire takes his talent for making visuals and words into compelling comics and decides he wants to start to literally flip the script on how we consume these things as he does telling the tale of two adventurers from far ends of the time stream in very format-manipulating ways, and obviously these visual tricks are not just gimmickry, as I would not be singing such praises for this book for such a reason, but they really do make me reconsider what I think of design in the world of comics as they enhance a story that would be an interesting sci fi mindbender even in just a traditionally-told manner.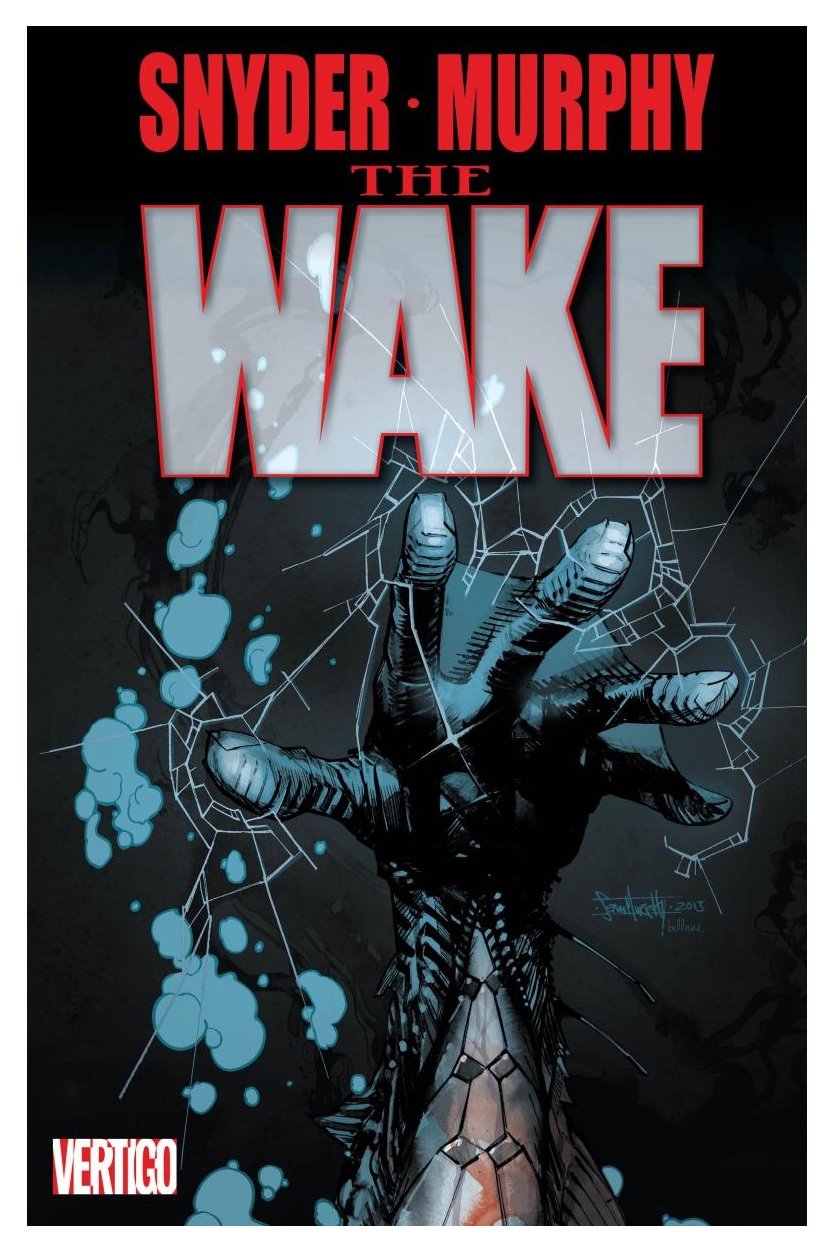 Mighty Mouth
:
THE WAKE (DC Vertigo)
Published by Vertigo Comics, this well-crafted tale kept me on the edge of my seat. A superb blend of sci fi meets horror with some startling revelations regarding mankind's origins. If you missed this one, go find it.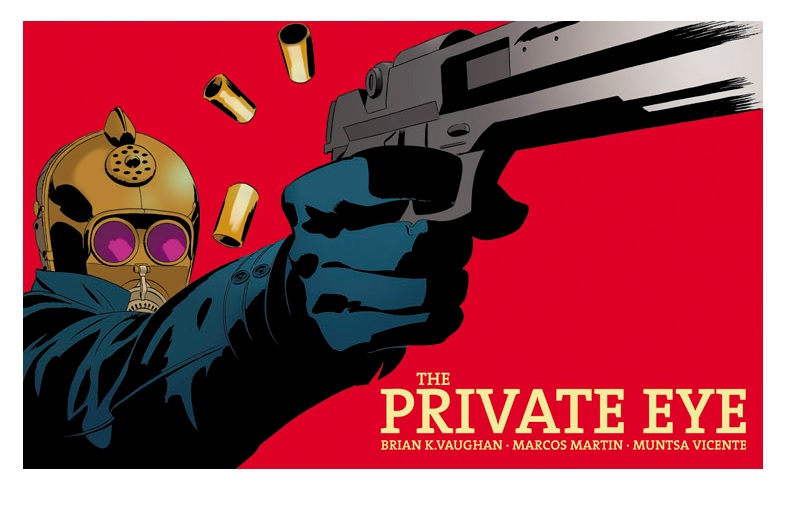 Optimous Douche
:
THE PRIVATE EYE (self published)
Not only does Vaughan get top notch prognostication rewards for this story set a generation before 2100, he also scores HUGE points for the his new age way of delivering this title to the masses. It's digital, so I know that will immediately turn off some purists, but let the pulp-driven hippy you be swayed somewhat by the completely open source delivering model. No publisher, no apps, this is completely pay what you want for the series that has been consistently delivered month after month for the last half year. If you're not as enamored with the business end of comics as I, simply be astounded by the gorgeous art, the cool cat private investigator protagonist, his old as shit tattooed grandpa, and the next generation's disgust for our open world of information sharing after the cloud burst and almost destroyed humanity.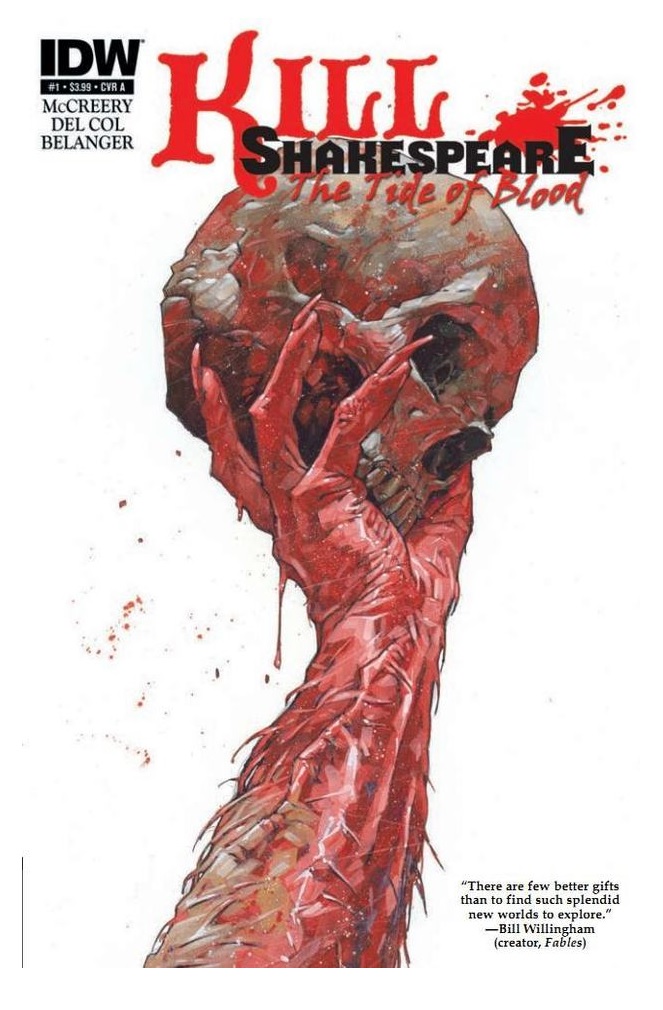 Lyzard
:
KILL SHAKESPEARE: THE TIDE OF BLOOD (IDW Publishing)
A strong miniseries is able to jam-pack a crazy good story in a limited amount of time, leaving you wanting more and yet not ending with some deus ex bullshit or a cliffhanger sans any answers. The stories are understood by themselves and the reader need not have prior encounters with previous works (if part of a franchise). So it should come as no surprise KILL SHAKESPEARE: THE TIDE OF BLOOD was my favorite miniseries of the year, and while it was the writing and unique concept that won me over with the original full length run, this time it was the complexity of characters and better than ever artwork that sealed the deal.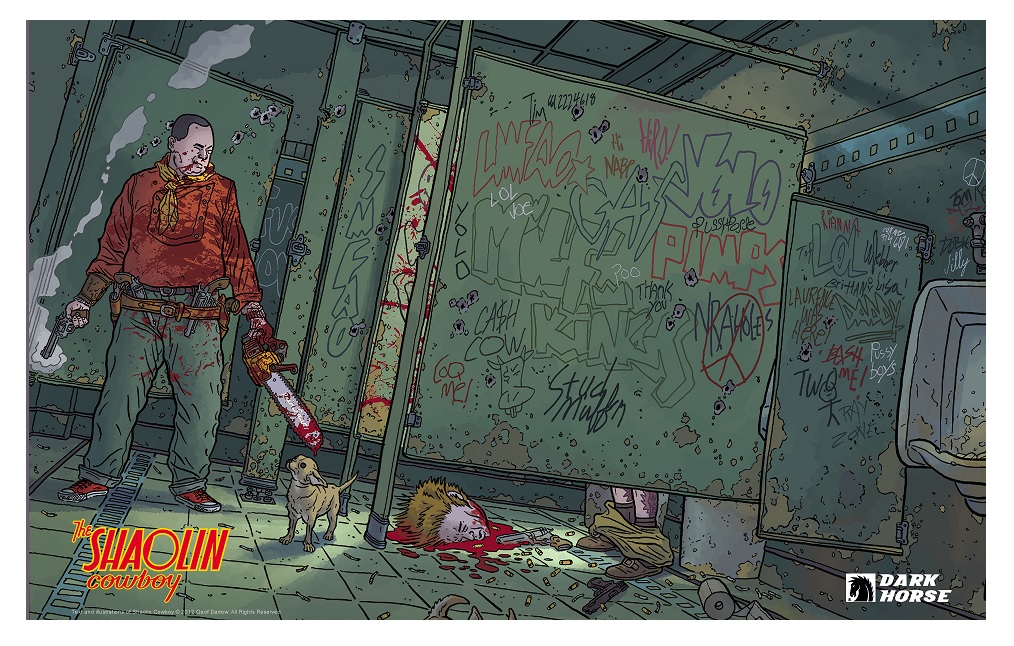 Ambush Bug
:
THE SHAOLIN COWBOY (Dark Horse Comics)
Geof Darrow brought back his peaceful warrior THE SHAOLIN COWBOY this year, and I loved every painstakingly detailed, hyper-violent, uber-graphic, ultra-bloody, insanely paneled, jaw-droppingly gory, downright offensive, visually engrossing page of it. There are some who criticized this series for being all show and no story, but Darrow is doing what he does best here and that's taking sequential art back for the artist, using panel progression and scene to scene transitions in a way that play out as if it were frames of a film, with one tying into the previous one seamlessly. The miniseries is basically one big silent fight scene and simply had the Cowboy take on an entire army of naked, tattooed, and walking corpses for four issues, ending with a cliffhanger that has me wishing the time for the next SHAOLIN COWBOY miniseries to be released was RIGHT NOW! If you're into visual storytelling and want to see a true master at work, check out Geof Darrow's SHAOLIN COWBOY!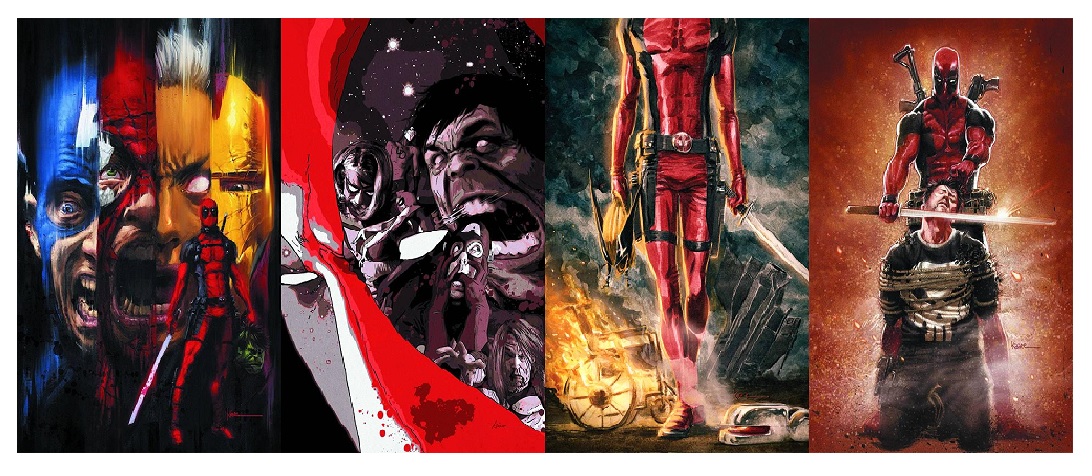 The Kid Marvel
:
DEADPOOL KILLS (Marvel Comics)
I've loved the entire run of DEADPOOL KILLS, including DEADPOOL KILLS THE MARVEL UNIVERSE, DEADPOOL KILLUSTRATED, and DEADPOOL KILLS DEADPOOL. In 2013, DEADPOOL KILLUSTRATED and DEADPOOL KILLS DEADPOOL were the miniseries that I enjoyed the most and thought were the best. Obviously, with Deadpool stories you can't expect anything groundbreaking or mentally engaging, so if you go into the series realizing and accepting the ridiculousness that you are about to read, then the series is fun, entertaining, and a great read in that sense. I will say there weren't too many miniseries that I read or followed for 2013 and I could have missed out, giving my Best Miniseries award to the wrong comic. However, of what I did read, DEADPOOL KILLS was my favorite miniseries.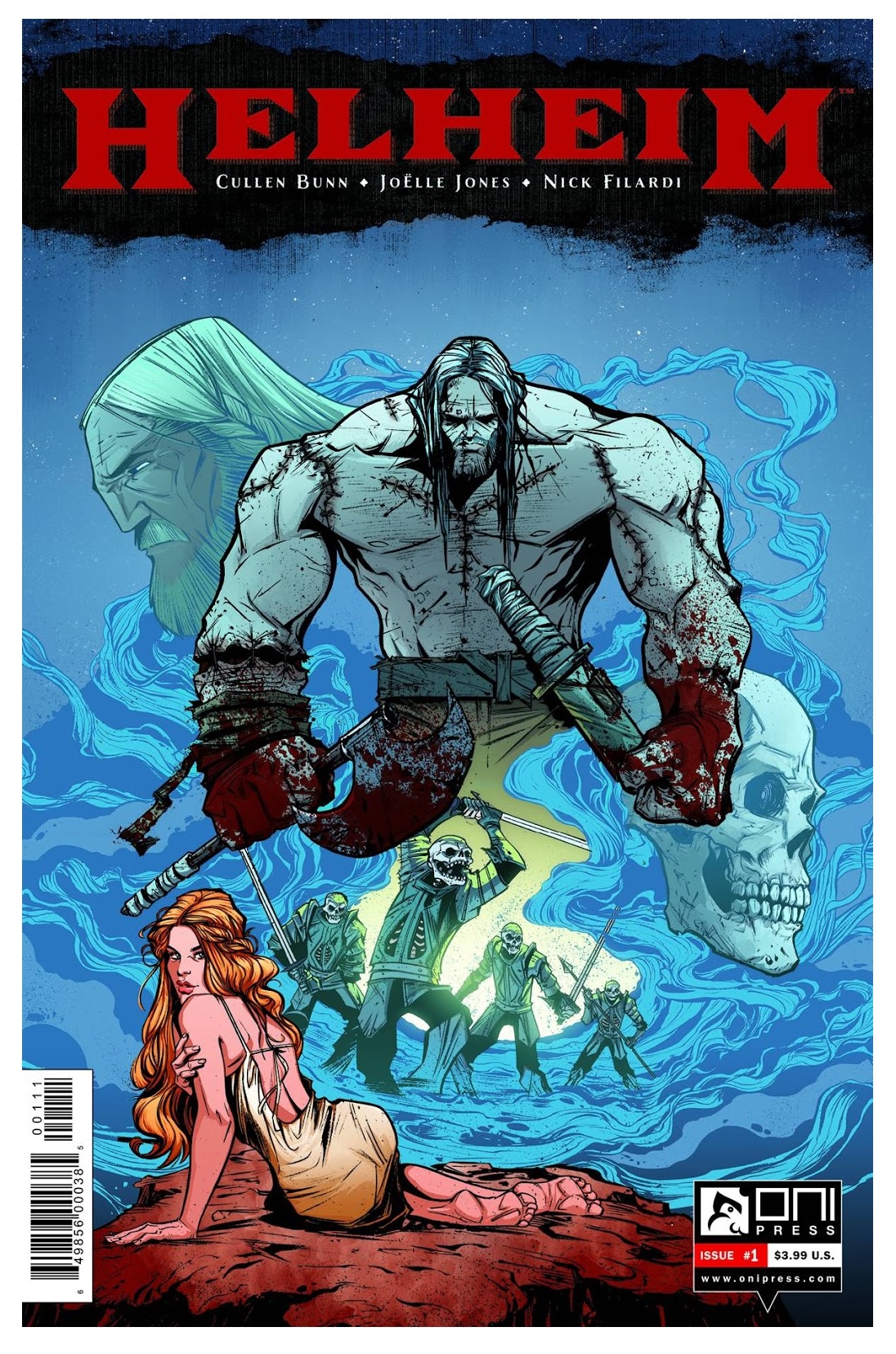 Vroom Socko
:
HELHEIM (Oni Press)
A saga about vengeance, survival, greed, power, and, most importantly, Vikings beating the unholy shit out of demons and zombies?
What's not to love?
---
Best Publisher!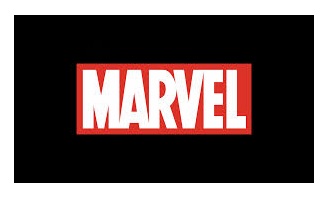 Vroom Socko
:
Marvel Comics
For all intents and purposes I stopped reading Marvel books after "Secret Invasion" soured me on the whole line. But with books like FF, ALL NEW X-MEN, HAWKEYE, THUNDERBOLTS, DAREDEVIL, and GUARDIANS OF THE GALAXY, I've been drawn back into the fold. The House of Ideas is living up to the name in new and interesting ways, and I'm glad to be back.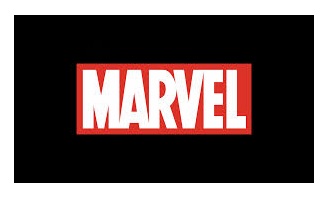 Masked Man
:
Marvel Comics
I give this year to Marvel, mainly because of the whole MARVEL NOW! bit. Ok, it actually started in 2012, but it really got going this year. Now I hear you say, hey that was just a cheap marketing stunt- true, but that's a fact that Marvel pretty much owed up to- it was their Distinguished Competition who tried to sell their massive relaunch as something more. Also Marvel took what worked, a bunch of new #1 issues with new exciting creative teams- and left out what didn't work: getting everyone to try and recreate the wheel while firing anyone who questioned it. I wish all publishers would be so honest.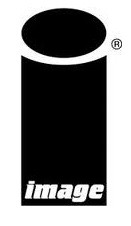 Matt Adler
:
Image Comics
While most other publishers were focused on the latest big superhero event or licensed property, Image Comics has consistently led the way with bold, innovative series that challenge our expectations. From Jonathan Luna's ALEX + ADA, to Robert Kirkman's Skybound imprint, to Brian K. Vaughan's SAGA, to Tim Seeley's REVIVAL, to J. Michael Straczynski's Studio JMS imprint, to Jim Zub's SKULLKICKERS, Image has been putting out most of the books that break up the monotony of today's comics scene. And that is in no small part due to their commitment to creator rights, which makes the top talent bring their best ideas.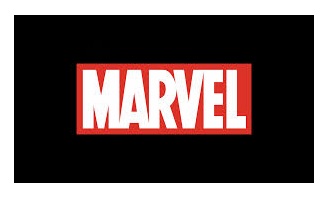 Henry Higgins is My Homeboy
:
Marvel Comics
MARVEL NOW! worked. It did what New 52 thought it was going to do, without alienating fans. THOR 2: ELECTRIC GOD BOOGALO made over $600 million worldwide. SUPERIOR SPIDER-MAN. YOUNG AVENGERS. THOR: GOD OF THUNDER. CAPTAIN AMERICA in Zola World. UNCANNY X-MEN. DEADPOOL by Posehn. A+X. AVENGERS ARENA (which was surprisingly deep, given its premise and early advertisements). WOLVERINE & THE X-MEN. HAWKEYE. DAREDEVIL. Hell, even the stuff that has disappointed me (looking at you, UNCANNY AVENGERS and FF) have still been monumentally entertaining. They made a huge deal with Netflix. You and everyone you know is going to go see AVENGERS: AGE OF ULTRON.SPIDER-MAN: TURN OFF THE DARK finally closed. It's been a good year for Marvel.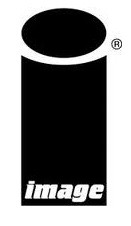 Humphrey Lee
:
Image Comics
I think this is the third year running I've given to these guys, and I do not think that streak is coming to an end anytime soon. And it's not just endless sucking up on my part in hopes someone from their home offices notices and wants to put me on their payroll (I have an MBA in Business and can be had for $50k, just saying) but because they are undoubtedly the focal point of the industry from a talent standpoint. Image is now the place where experienced writers go to bring to life their own machinations and not just pump out another Big Two franchise to pay the bills as well as being the place the new kids cut their teeth in if their pitch has the right fangs. And on top of that, Image seems to be holding the line on price point better than anyone else, as most their wares stay at the $2.99 or $3.50 price point. As a person who has been religiously holding a fifty titles per month pull list for a decade now, Image currently soaks up a solid 40% of my monthly comics budget four years or so into their renaissance, and I see no reason for them to not consume more of it like Galactus at a planetary buffet as they keep luring in and raising up the talent.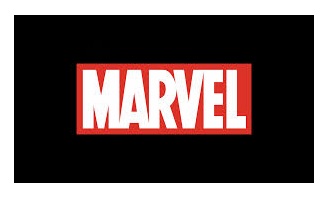 Mighty Mouth
:
Marvel Comics
I think they succeeded with Marvel Now. It's a great way to make their characters accessible to new readership without pissing all over established readers. This approach may be the best way to please some of the people, some of the time.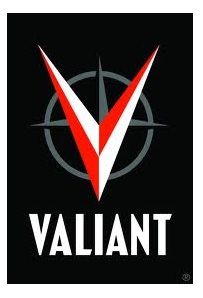 Optimous Douche
:
Valiant Entertainment
If you haven't been reading Valiant you've been missing out on the reinvention of the superhero genre in a real world setting. There are no capes, but the heroics and strange wonder of titles like HARBINGER, BLOODSHOT, X-O MANOWAR and more offer the comic feel and the tightest cross continuity in comics today. I basically judge this category each year by looking at each multi-title publisher whose books I read the largest percentage of (never go raw numbers, folks--they are misleading). I am 100% Valiant.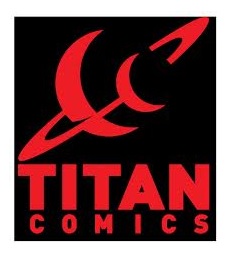 Lyzard
:
Titan Comics
It might be unfair to judge a publisher based on only six months of work, but Titan Comics is a refreshing new addition to the landscape. While this is a recent addition to Titan publishing, several of their comics are rejuvenated works of old. There is the continuation of TANK GIRL, along with NUMBERCRUNCHER now reprinted in color. For those with a British sensibility, Titan is worth checking out, especially when they release the new DOCTOR WHO comics this year.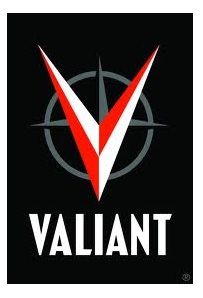 Ambush Bug
:
Valiant Entertainment
Without a doubt, Valiant is the best comic book publisher over the last year. They've published one quality issue after another, building a cohesive and tightly constructed universe out of the rubble of the old Valiant line, improving every property at every turn. From the dense intergalactic warfare of X-O MANOWAR to the hilarious time-spanning antics of ARCHER & ARMSTRONG to the excellently executed crossover between HARBINGER and BLOODSHOT in "The Harbinger Wars," it seems like Valiant can do no wrong. With a quartet of new books coming this year, and a few new ones like QUANTUM & WOODY and ETERNAL WARRIOR upholding the level of storytelling quality, it looks like this is going to be another year where Valiant dominates!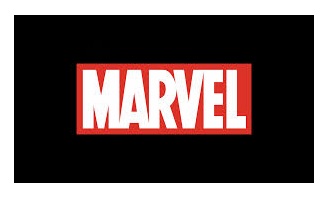 The Kid Marvel
:
Marvel Comics
I have to give Marvel publisher of the year not only from the standpoint of pure comics but because of Marvel's overall success as a company and completely setting itself ahead of the pack. Between inking a deal with Netflix, their complete cinematic success and domination between THOR 2 and IRON MAN 3 (even including THE WOLVERINE, since it is still a Marvel property that they do make profit from), the expansion of their animated shows, the addition of a live action show on television (even if AGENTS OF SHIELD is pretty crappy so far), and finally a pretty solid product with most of their comics (most of my top comics were from Marvel), Marvel owned 2013. Marvel has shown that they are not only a comic company, but as an entertainment brand. Following similar guidelines as parent company Disney, Marvel is putting their hand in every possible avenue and venture they can. While some of these products are excellent, good, sub-par, or even utter garbage, Marvel is showing huge growth and is dominating its closest competition in DC, who is severely lagging behind.
Now it's time to pick your own @$$ies in the Talkbacks. Thirsty for more @$$ie Awards? Look for more tomorrow with picks for…


Best One-Shot/Annual/Special!
Favorite Super Team!
Best Artist/Art Team!
See you then!
Look for AICN COMICS REVIEWS every Wednesday, SPOILER ALERT: AICN COMICS/POPTARDS PODCAST every Tuesday, Ambush Bug's AICN HORROR every Friday, and interviews all the days in between! Thanks to the @$$Holes, those in and out of the comic book industry, and especially those of you readers and back-talkers in the Talkbacks! It's been a great year and we look forward to continuing to point out the best and worst in comics each and every week here on AICN!
---
Editing, compiling, imaging, coding, logos & cat-wrangling by Ambush Bug
Proofs, co-edits & common sense provided by Sleazy G
Remember, if you have a comic book you'd like one of the @$$holes to take a look at, click on your favorite reviewer's link and drop us an email.


---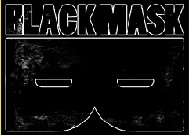 Find out what are BLACK MASK STUDIOS and OCCUPY COMICS here and on Facebook here!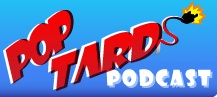 Want more in all things Geek?
Check out PoptardsGo and on Facebook here!



Check out AICN COMICS on Facebook and Comixpedia.org!