Papa Vinyard here, now here's a little somethin' for ya...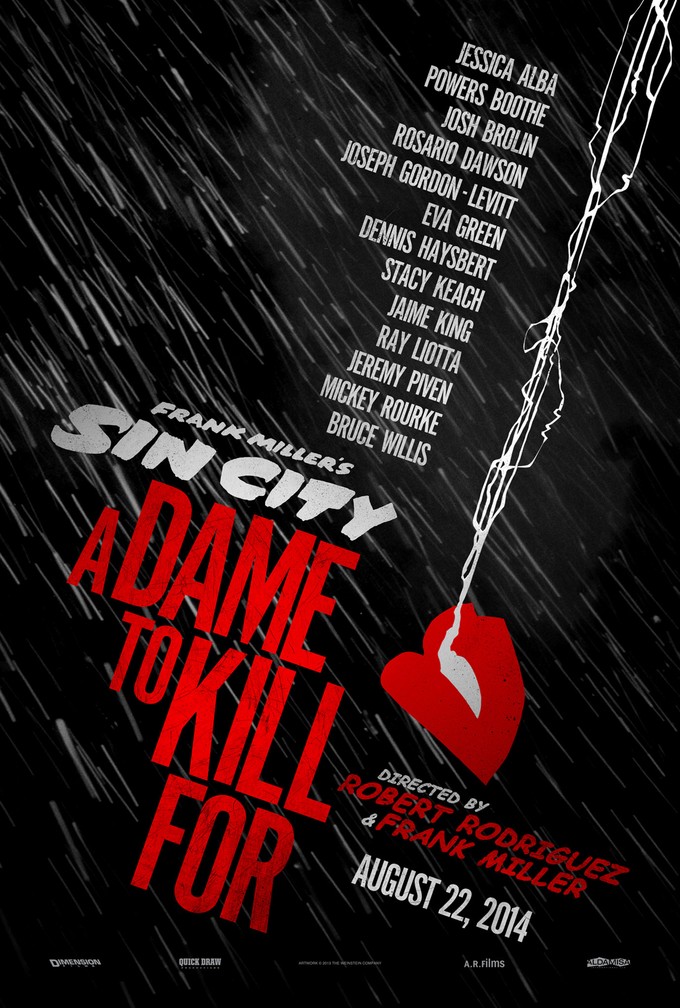 We've seen one-sheets, some featuring glamor shots of the cast, but now, courtesy of Entertainment Weekly (via The Wrap), we have our first look at official stills from the newly-retitled FRANK MILLER'S SIN CITY: A DAME TO KILL FOR. Witness the return of the gorgeous dancer Nancy Callahan (who, according to Miller, is "sick of being treated - as she puts it - 'as a piece of ass.'") and her pal with Rasputin levels of invulnerability, Marv.
Most interestingly, we get our look at the brand-new character Joseph Gordon-Levitt is playing, the "hard-gambling" Johnny . According to Miller, Levitt's beat-up face is a result of "beat(ing) the wrong guy in poker," providing our first hint at what the brand new story he and Rodriguez have cooked up will actually entail.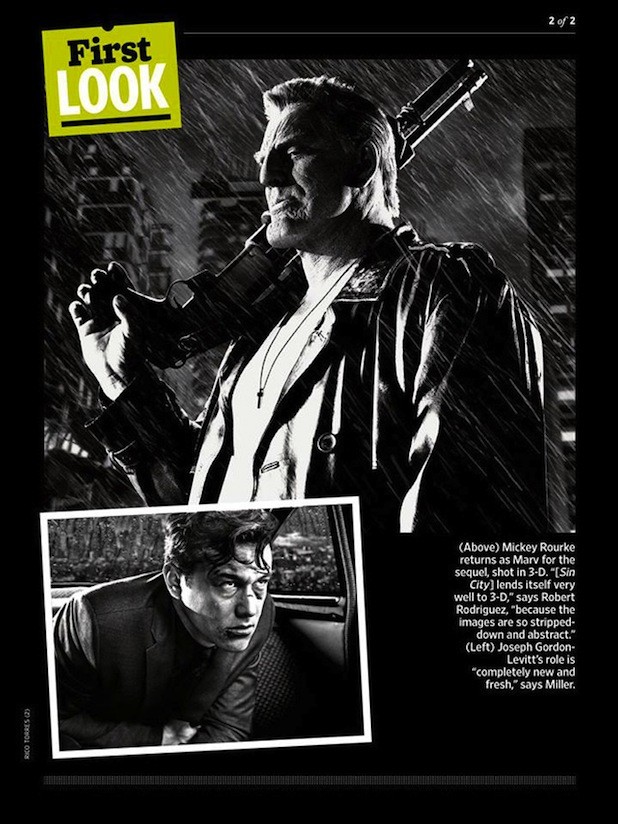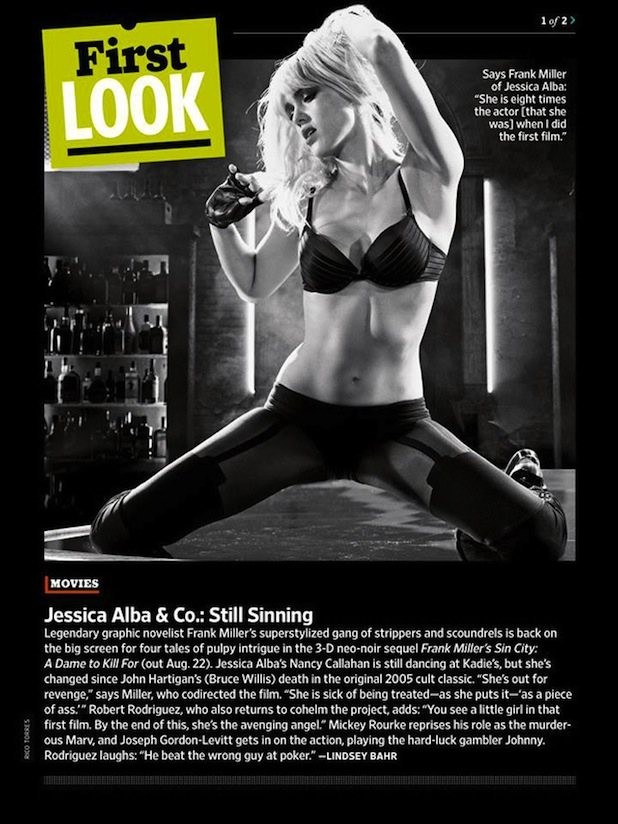 Seeing Nancy once again dancing atop what is presumably the bar at Kadie's is more than enough to get me excited (no, not in that way) for this sequel, but seeing Mickey Rourke's Marv back in action (not to mention Gordon-Levitt's reveal) have pumped my anticipation level into overdrive. The DAME TO KILL FOR story was begging to be rendered into this cinematic universe, and the idea of brand-new Frank Miller SIN CITY stories frankly makes me a little giddy. I'm so glad this is finally done and getting prepped for release. It feels like it's been a decade (wait, it pretty much has? shit…).
So is it fucking awesome to see Rourke, Alba, and Gordon-Levitt in these stills, or is it just me?
FRANK MILLER'S SIN CITY: A DAME TO KILL FOR will prove to your friends that it's worth a damn on August 22nd.
-Vincent Zahedi
"Papa Vinyard"
vincentzahedi@gmail.com
Follow Me On Twitter