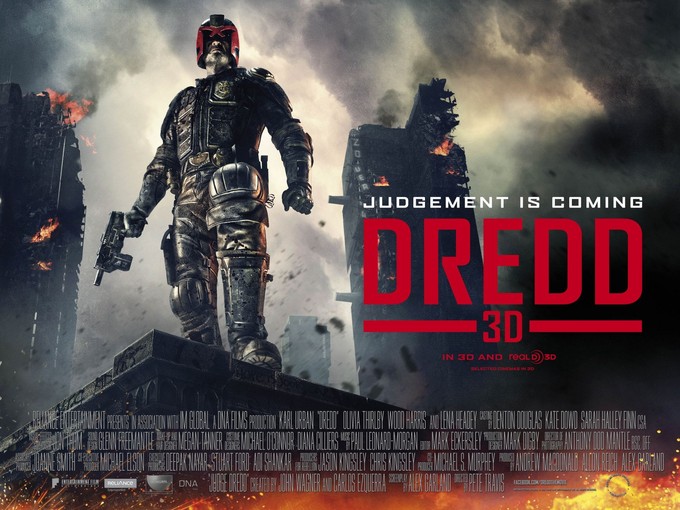 Via WhatCulture and also noted by Coming Soon - there's some interesting news out of Frankfurt.
At the Destination STAR TREK event there, Karl Urban (Doctor Leonard McCoy in the JJverse TREK movies) appeared and was immediately asked 'if there was any chance' of a a sequel to his 2012 action thriller DREDD. The rather wonderful picture famously bombed at the box office, due in no small part to abysmal handling of the movie's promotion - which often didn't seem to either grasp, appreciate, or convey the uniqueness and tone of the film.
Urban responded that…
..."conversations'' are taking place between the studio, the director and writer Alex Garland. He commented that the cinema release of Dredd was badly handled but the film had found its audience on DVD and it has been noticed by the studio.
…says THIS piece at WhatCulture.
It's hugely important to note that 'discussions' place the film a universe away from actually being made, but it's a significant and important start, and a solid indicator that the title may not be out of the continuation game just yet.
Which means, those of you who liked/loved DREDD but never picked up a home video version of it? Watch or rent the title via streaming services, buy the DVD or Blu-ray, or do whatever you can do to voice your support for the franchise. The Powers That Be appear to be paying attention…
—————-
Glen Oliver
"Merrick"
- e-mail
- Twitter