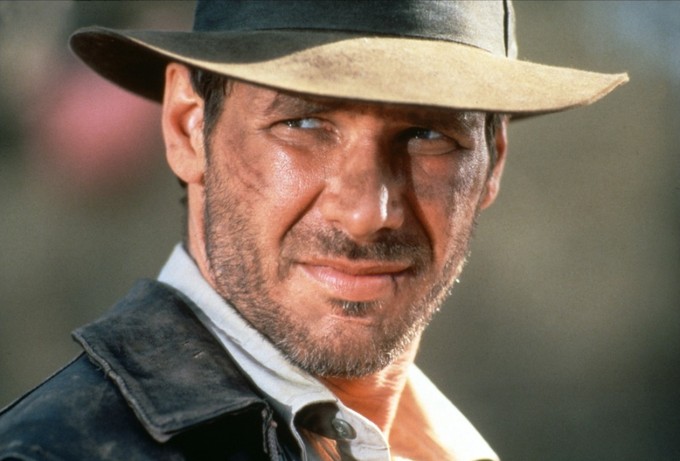 Ahoy, squirts! Quint here. MarketSaw has a new round of rumors that cover everything from Star Wars Episode VII casting to confirmation of the development of new Indiana Jones movies.
Let's get the Star Wars stuff out of the way. They're saying Gary Oldman and Benedict Cumberbatch are either both in the movie or vying for the same part. For what it's worth, I got a denial from pretty far up the Bad Robot foodchain regarding Cumberbatch back before that rumor initially broke (many months ago). MarketSaw had the best sources around the time of Avatar, so I wouldn't write them off completely, but at the same time I'm going to need to see their big Star Wars source get something right before I take their word sight unseen. This same source gave a potential director list that didn't include JJ Abrams, so I'll take a wait and see approach on this.
What's far more likely, I believe, is the rumor that there's not just one, but two Indiana Jones movies being developed. I don't know if it's been officially confirmed that Harrison Ford made the new Indiana Jones films part of his agreement to return as Han Solo, but I've heard it enough from a myriad of sources that I believe it's true. Plus, we all know that Dr. Jones is close to Ford's heart.
If this is true then it paints a bigger picture for the near future and one that I particularly am excited about. Crystal Skull was a misfire, but it sounds like Ford wants to round out this second Trilogy, which I can see ending with Indy finally hanging up the whip or passing it along to someone else.
Ford's ability to pull off the action scenes wasn't the problem with Crystal Skull and I could easily watch two more adventures of an older Dr. Jones out-smarting the bad guys and gathering up amazing relics. You?
-Eric Vespe
"Quint"
quint@aintitcool.com
Follow Me On Twitter