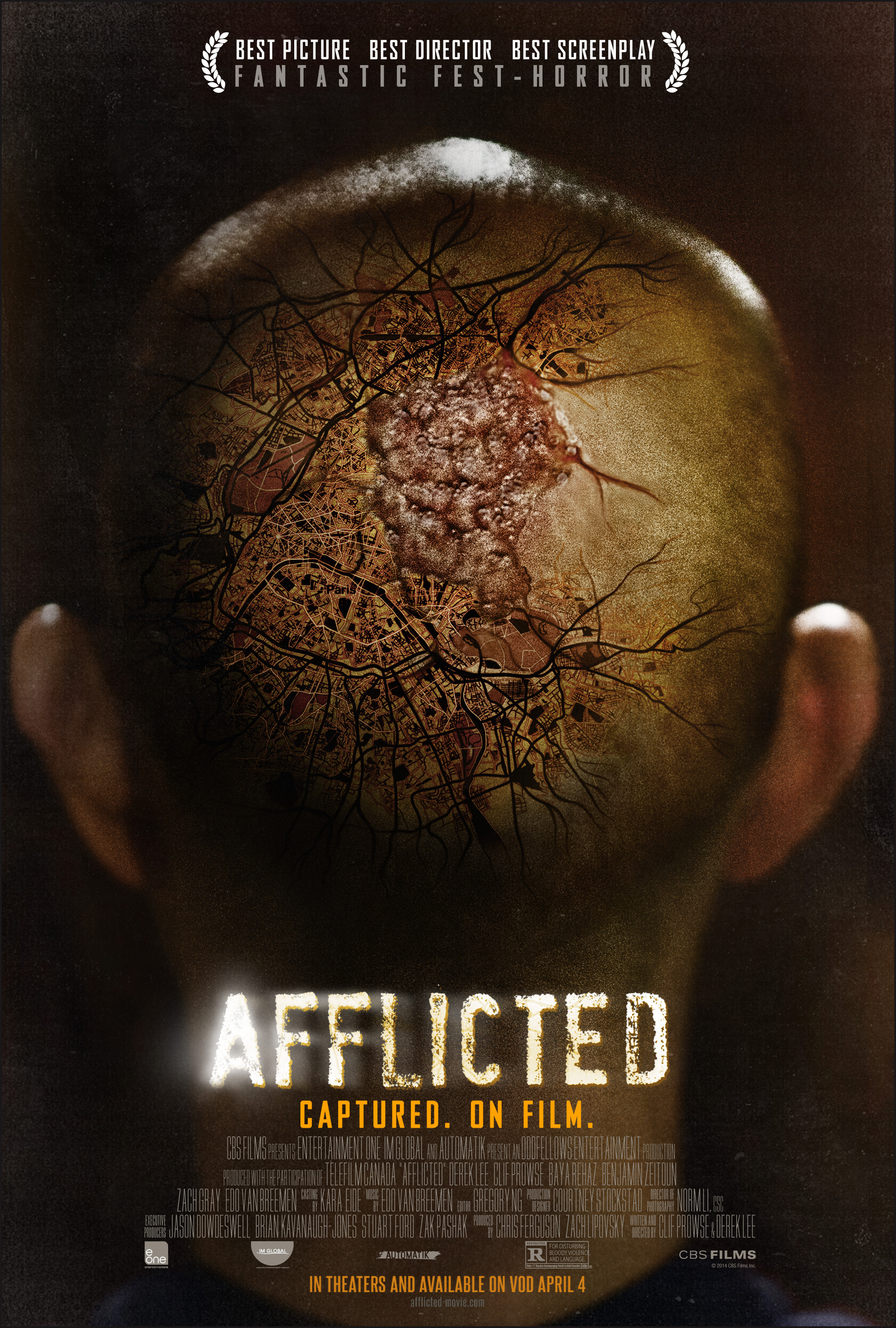 Nordling here.
I know March 2nd is Oscar night. For movie geeks like us, it's almost like the Super Bowl. And while I've always enjoyed the ceremony, I've never really believed in the idea of ranking movies or setting some kind of value on what movie is "better" than the other. I just want to enjoy great cinema, and whether or not a movie has awards attached to it is irrelevant to that. There are movies I love (and I'm sure movies you love as well) that never set foot into an awards show in their life.
For me, it's all about finding that great audience experience, that movie you've always wanted to see with a crowd of fans, and to enjoy the communal experience of it all. Being a part of an audience that discovers something wonderful in a piece of cinematic art is something that transcends mere awards. Besides, awards are fleeting. It's those memories of sharing that experience that truly endure.
To that end, Robert Saucedo, programming director of the Houston Alamo Drafthouse, Meredith Borders, managing editor for Badass Digest, and myself have come up with an event to celebrate those great defining moments of cinema with something we call MOVIE HULLABALOO. These are five handpicked movies from Robert, Meredith, and myself - movies that we've always wanted to see with an audience. The movies will remain secret until screening time, and whether you've seen that particular film before or if it's your first time, we share in this wonderful art form, and celebrate it not with awards, but with the power of what great movies can do. I won't reveal the movie I've chosen except that it's a longtime favorite of mine and that I've always wanted to see it with a receptive audience of film fans.
We've also landed a couple of new films, one of which we can reveal at this time - CBS Films' AFFLICTED, which will open in theaters everywhere in theaters, VOD, iTunes, PS PLus, and XBox Live April 4th. I saw AFFLICTED at Fantastic Fest last year (I dive a little bit into spoilers, so click at your own risk), and it was easily one of my favorites of the festival. It's a found footage horror film that really does credit to the genre and the style, with compelling characters, some extraordinary camerawork, and some really scary moments. I can't wait to see this audience experience it. Directors Derek Lee and Clif Prowse turn the genre upside down and create something unique, even while paying tribute to the wonderful horror films that came before it. I anticipate it's going to do very well once it gets released on April 4th, and the Hullabaloo audience will be one of the first to experience it, here in Houston, Texas. Here's the press release:
****FOR IMMEDIATE RELEASE****

ALAMO DRAFTHOUSE CINEMA HOUSTON,

AIN'T IT COOL NEWS AND BADASS DIGEST TEAM UP FOR MOVIE HULLABALOO!

(Tuesday, February 24, 2014) – Houston, TX: The Alamo Drafthouse Cinema – Houston is proud to team up with Ain't It Cool News and Badass Digest for Movie Hullaballoo – a five movie marathon featuring four mystery films and an advanced screening of AFFLICTED, an upcoming horror film from CBS Films. The screening will occur on Sunday, March 2 at 1 PM at the Alamo Drafthouse Cinema – Vintage Park. Advanced tickets are available at www.drafthouse.com/houston.

Leave your preconceived notions at the door and embark on a magical journey through the power of film. For $15 bucks, guests will experience a day of cinematic bliss featuring five mystery titles - stretching across decades, genres and formats - programmed by three different people.

Robert Saucedo - Programming Director for the Alamo Drafthouse Cinema - Houston, Meredith Borders - Managing Editor for Badass Digest, and Alan Cerny, Nordling from Ain't It Cool News, are teaming up for a five movie marathon. Four of the five titles will remain a mystery until the day of the event. The headliner for the evening will be an advanced screening of AFFLICTED.

This terrifying horror thriller follows two best friends who set out on the trip of a lifetime around the world. Their journey, documented every step of the way, soon takes a dark and unexpected turn after an encounter with a beautiful woman in Paris leaves one of them mysteriously afflicted. AFFLICTED is the winner of Best Picture (Horror), Best Screenplay (Horror), Best Director (Horror) at Fantastic Fest, and recipient of awards of recognition from the Toronto International Film Festival and the Sitges International Fantastic Film Festival. AFFLICTED is one of the most suspenseful and original action horror debuts in a generation.

When picking the films for Movie Hullaballoo, the three programmers were challenged with a simple task - what movie would you want to share with an audience if you only had one more chance to do so. Together, the three came up with a list of titles that cannot be confined by a theme, a genre or a time period. These are just simply five great movies that must be watched in a theater full of film fans.

In addition to AFFLICTED, there will be one more unannounced advanced screening, two cult classics in 35mm and a new digital restoration of a cinematic masterpiece. In addition, there will be a special appearance and Q&A with an actor from one of the films screened. This is a can't miss event for movie lovers - featuring a line-up of films that will only happen once in this lifetime.

The Alamo Drafthouse Cinema allows admittance to children six and older when accompanied by an adult. Our "No Talking and No Texting" policy ensures an uninterrupted movie going experience.
You can get tickets here for only $15. Five great movies, experienced the way they were meant to be seen. If you live in the Houston area, come join us and celebrate movies together. We'll have surprises, special guests, and an experience that hopefully you will never forget. If you can't make it, AFFLICTED opens everywhere, VOD and theatrically, on April 4th. Thank you to CBS Films, Badass Digest, and the Houston Alamo Drafthouse.
Nordling, out.