Papa Vinyard here, now here's a little somethin' for ya...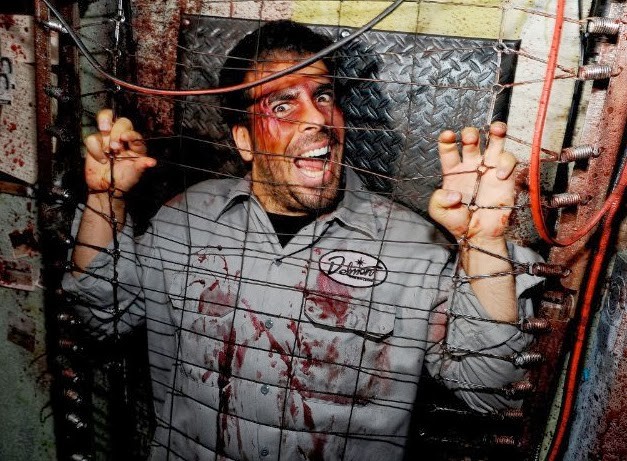 His GREEN INFERNO (which is a gory, often funny take on CANNIBAL HOLOCAUST) is still awaiting its September release, but Eli Roth apparently isn't down for another six-year break, and already has his next directorial outing lined up. The Wrap announced that Roth's next movie will be KNOCK KNOCK, which he scripted alongside his AFTERSHOCK co-writers, Nicolas Lopez and Guillermo Amoedo. Producing alongside Roth is, weirdly enough, actress Colleen Camp…yes, Yvette from CLUE.
The film, apparently not about Frank Underwood's quest for power (ah, topical HOUSE OF CARDS humor), is the story of two girls who KNOCK KNOCK at the door of a married man, and attempt to break his celibacy vows and bring his domestic tranquility crashing down around him. To Griffin Mill it a little, it sounds a little like HARD CANDY meets FUNNY GAMES at first glance, but knowing Roth, I'd expect things to get a little more fucked up than that premise would suggest.
Roth is gearing up to start shooting only two months from now, in April, and is working with a $10 million budget. As a fan of his directorial work thus far (particularly CABIN FEVER), I'm curious to see what he does in this humdrum, domestic setting. He's dealt with backwoods U.S.A., Eastern Europe, and the Amazon, but we've never seen him portray a normal, everyday suburban environment. Color me intrigued.
-Vincent Zahedi
"Papa Vinyard"
vincentzahedi@gmail.com
Follow Me On Twitter