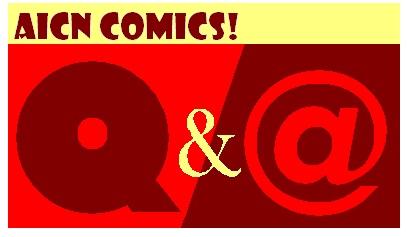 @@@ What the &#$% is AICN COMICS Q&@? @@@
---
Q's by Matt Adler!

@'s by DENVER's Jimmy Palmiotti!!!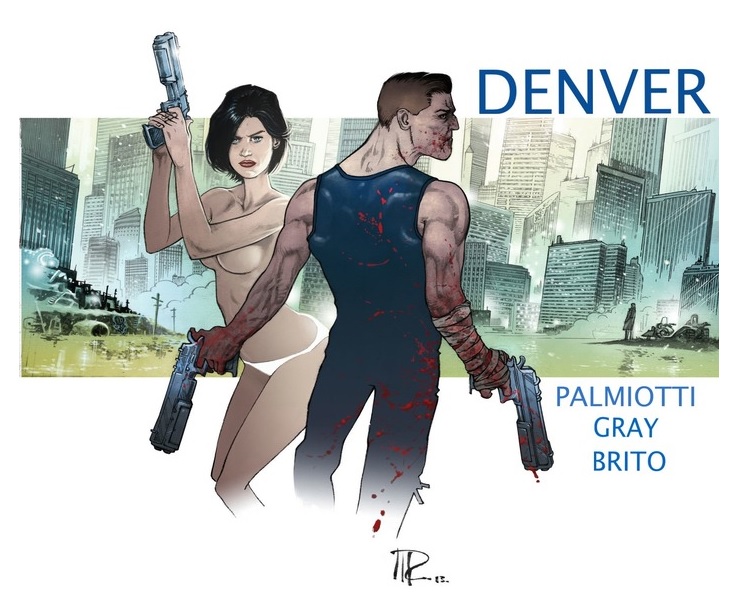 Hey folks, Matt Adler here.


I recently got the chance to interview Jimmy Palmiotti, head honcho of PaperFilms and one of the biggest names in the comics biz, about his latest project: the original graphic novel Denver, which he will be funding through the crowd-sourcing platform, Kickstarter. Besides the book, which sounds truly intriguing, Jimmy and I also wind up discussing the future of the industry, his place in it, and the folks he likes to collaborate with.


Enjoy!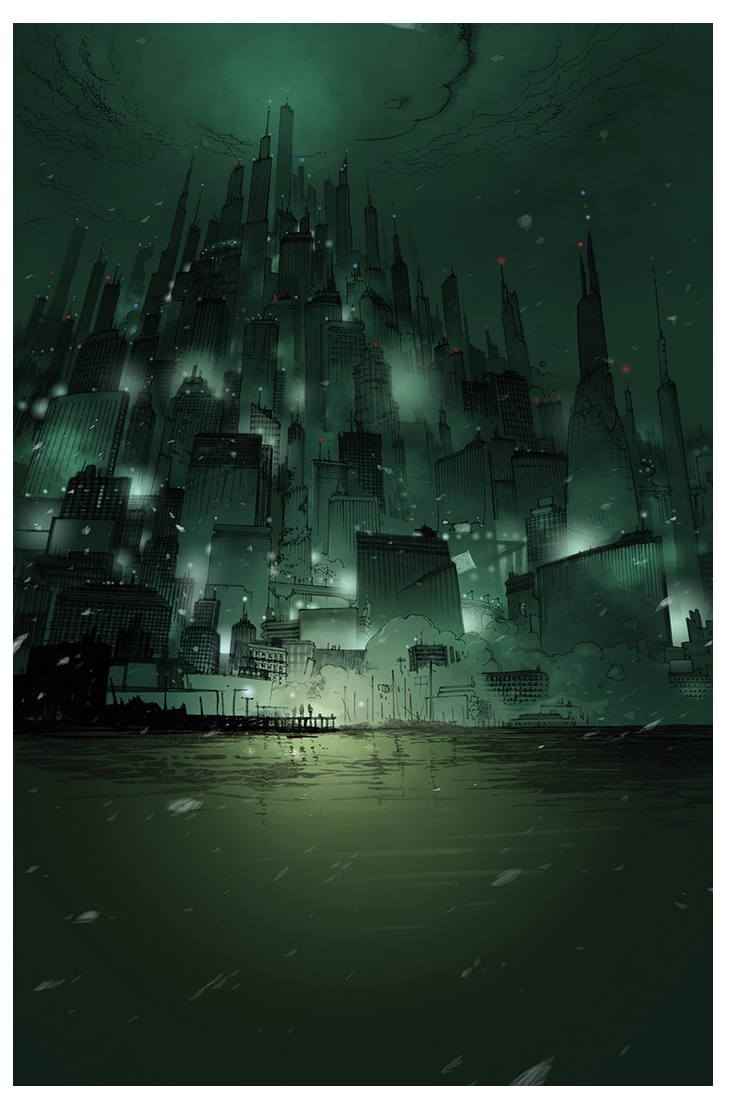 MATT ADLER (MA): Jimmy, this is the sixth Kickstarter coming from your company, PaperFilms. What has been your experience with the past Kickstarters that leads you continue to go this route?
JIMMY PALMIOTTI (JP): There are a number of reasons, but the first one that pops into my head is making the connection with the people that support our work. When you work for bigger companies, you know your product is selling, but unless you are able to appear at a convention everywhere in the world, you really never get to know these people. Between social media and the Kickstarters, not only do we get to know our audience, we get to fine-tune the kind of material they are looking to support. What is also cool is getting the return supporter and with Kickstarter you can see who keeps coming back for more and we try to return the favor in different ways.
MA: Do you foresee Kickstarter reshaping the industry in the coming years?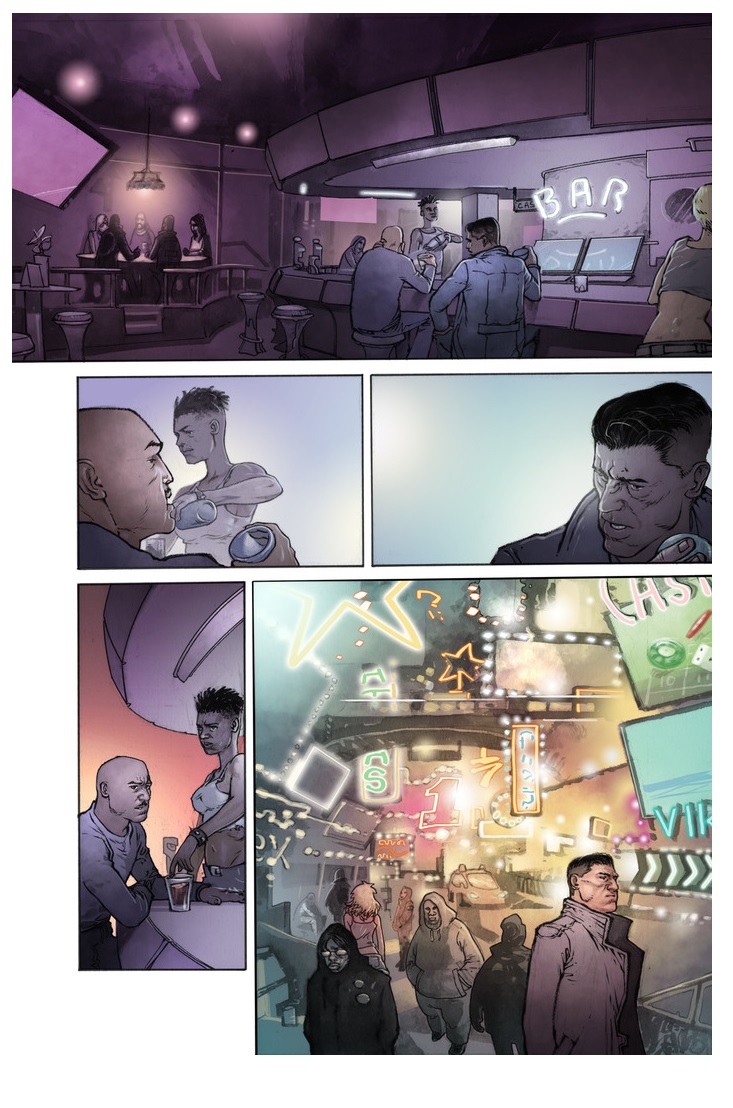 JP: I think it already has for a lot of people, but there are other things changing the industry just as quick and it's all for the better. The idea that creators are stepping away from the bigger companies and doing their own thing has become easier with sites like Kickstarter, Indy go-go and the biggest change of all, digital comics. Now a creator that owns his own work can offer the digital downloads to anyone from their own web site store. We offer our digital and paper editions at Paperfilms.com and you would be surprised how many people just come to us, and I totally understand this. I support a group of artists in comics, music and film and take great pleasure purchasing the material direct from them. It's an important connection and something the bigger companies are starting to get worried about. I think people are looking for a more personal connection with their creators.
MA: How did the idea for this particular kind of post-apocalyptic tale come about?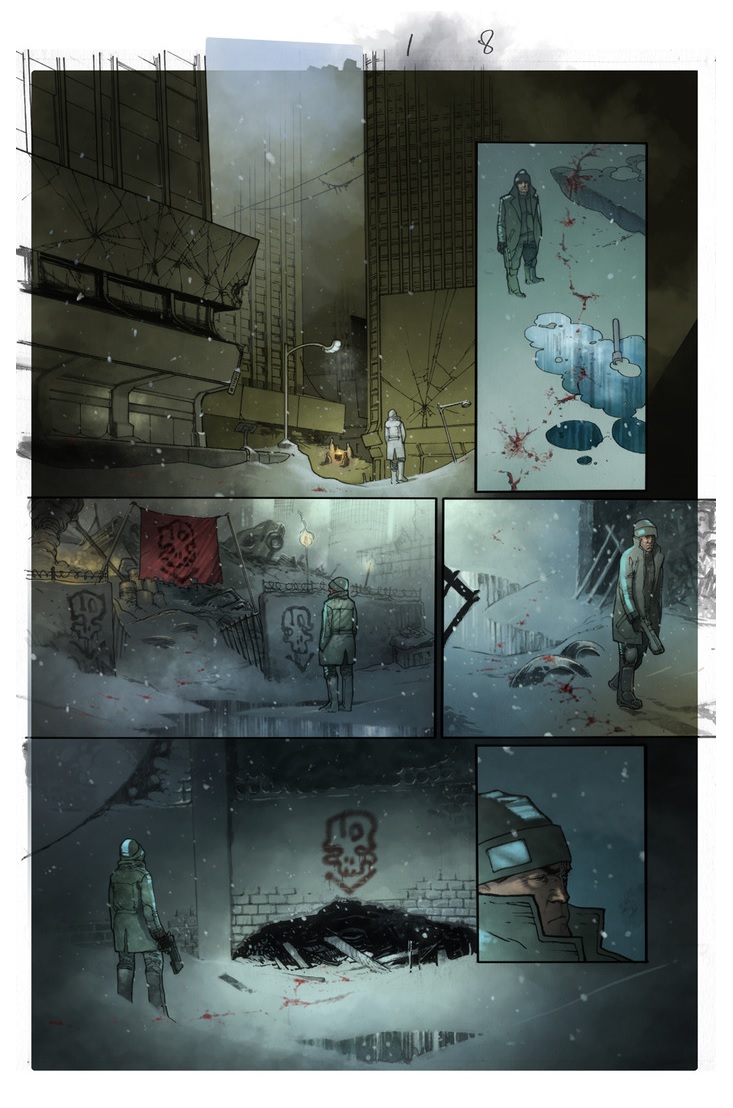 JP: The reality of what is happening all over the world and our love for the genre. I am a news junkie and when you read stories from all over the globe, you get inspired by a ton of events. The idea that the water levels are rising is nothing new, but taking that idea and pushing it much further can make for an interesting backdrop to a more personal tale. The character of Max becomes the everyman in a situation that is really somewhat out of his control and the fun for us is figuring out where the set up goes from there. It's not a preachy story, but like all good adventure, it has its politics.
MA: Have you been to Denver?
JP: I have a couple of times and it's a beautiful city with some wonderful people. Working in Comics takes me all over the world, which is one of the cool perks. I have not spent more than a few days in Denver, but hopefully that will change soon. If the apocalypse happens sooner than planned, I will be there in a heartbeat. The visual fun of writing this book and basing the last city on Denver is building on top of what was once there. We reference places in the city in the book, but the time frame this is set in, most of what was, is way under the water and the new city is built on top of it.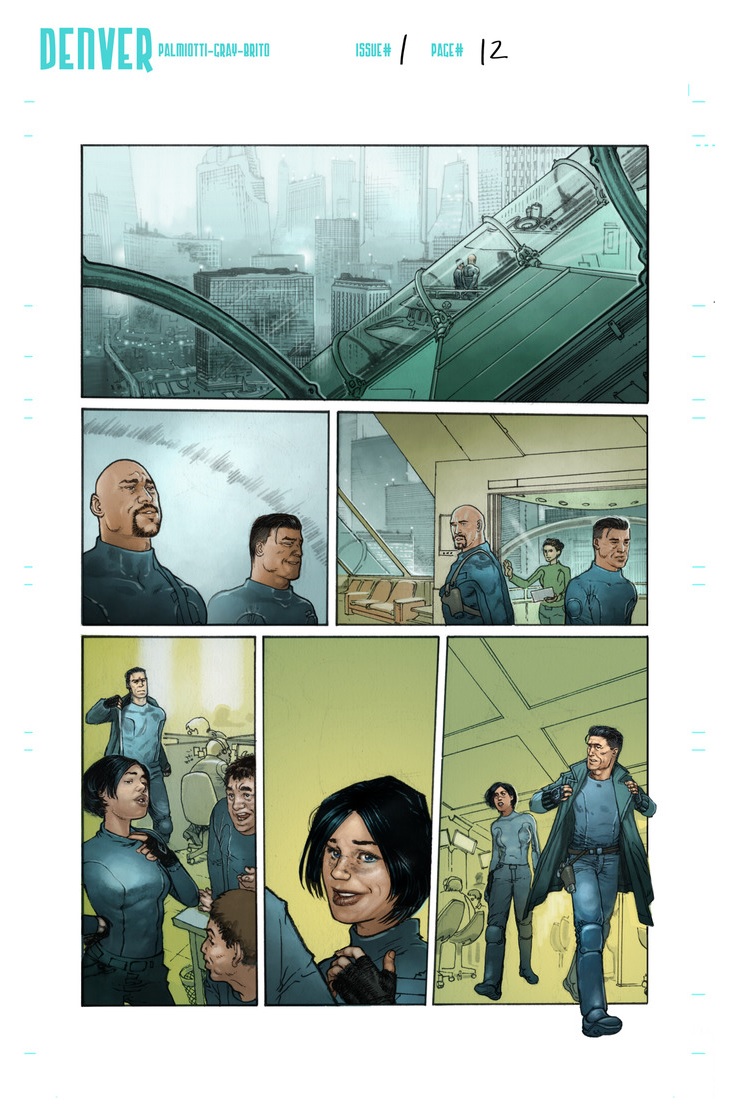 MA: Who is Max Flynn?
JP: MAX is a regular guy that happens to be a border patrol officer that makes sure nothing undesirable washes up into the city. He works with two partners, lives with his daughter and new wife and is a stand up guy that gets thrown into the worst kind of situation when his wife is kidnapped and he is forced to do things against his very nature. He is our hero.
MA: What can you tell us about the threat Max faces?
JP: Max is blackmailed into looking the other way when illegal things are happening around him. The threat closest to him is the threat on his loved ones. The bigger picture is because of this, things are happening all around the city and lives are at stake. Max has a lot of hard decisions to deal with at the same time.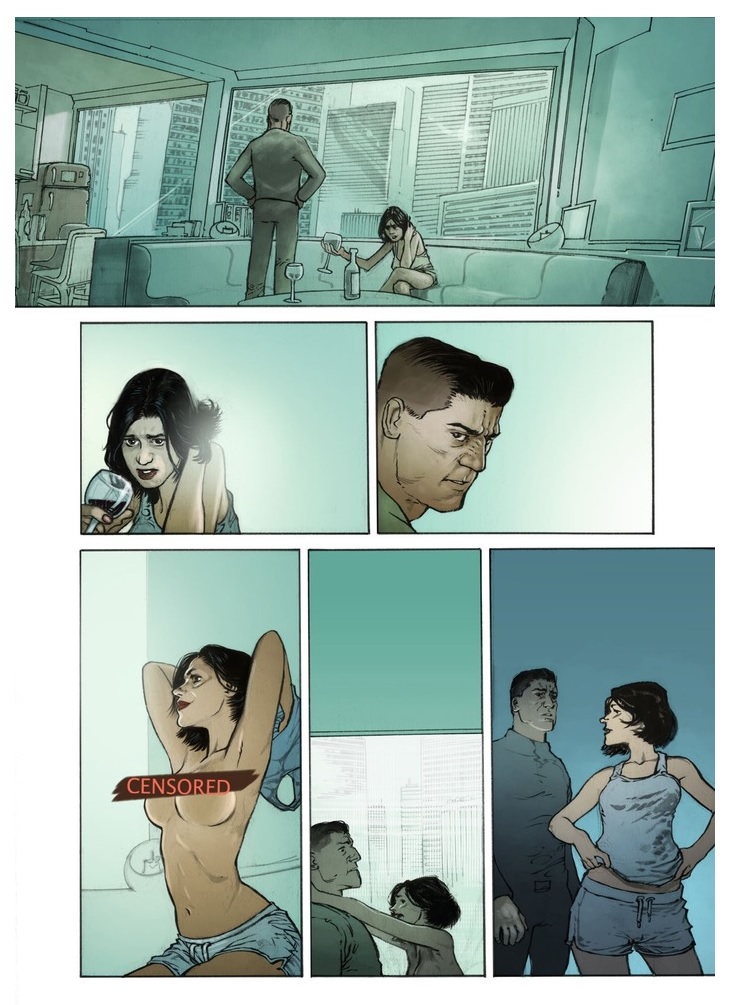 MA: Your co-writer on this book is your frequent partner-in-crime, Justin Gray. What is it about your collaboration that makes it so enduring?
JP: I think a lot of it is that we understand each other's strengths and build on them. We also have very different ways at looking at things. The two different perspectives help our writing. Collaborating with someone like your self is never a good idea. We also are best friends and talk a lot about other things than work.
MA: I understand that you came across artist Pier Brito's work during a portfolio review at the New York Comic Con. Are conventions often a source of new collaborators for you?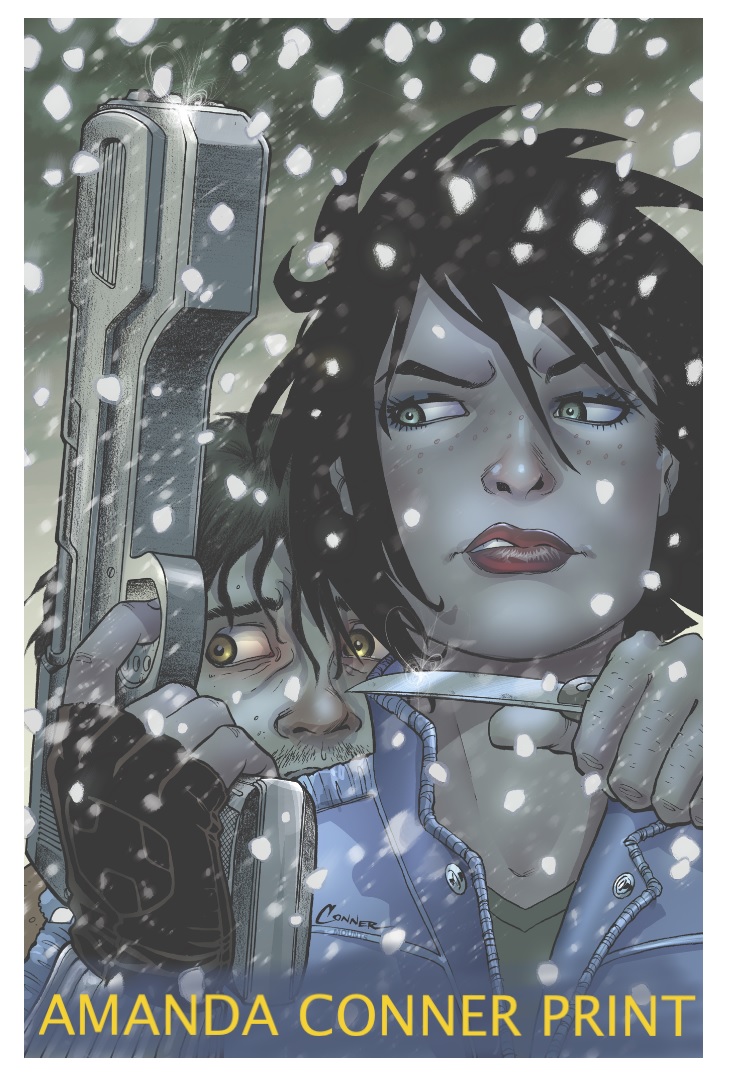 JP: They are one of the main ones besides the Internet. I love to meet people and see their work because it allows me to also get a good feel for them as a person. What is on the printed page says a lot about a person and with comic book artists, it's no different. I met Pier and we got along right away, talking about influences and storytelling. The art floored me, but getting to know the man made me excited to get a project going together. He is one awesome guy.
MA: Rumor has it you've also recruited A-list artist Amanda Conner to provide a variant cover and print for the Kickstarter. How did you convince her to contribute to this project?
JP: Amanda is my wife, so that really helps. She also believes and supports every crazy thing I do. She also happens to be one of the best comic book storytellers in the business and having her connected to anything I work on brings the material to another level. I do tend to bribe her now and again with vacations, fancy dinners and such, but we both benefit from that. Writing Harley Quinn for DC together is just another cool way of working with her, something I hope we can do forever. One day we will be doing a Kickstarter together, when I can afford her.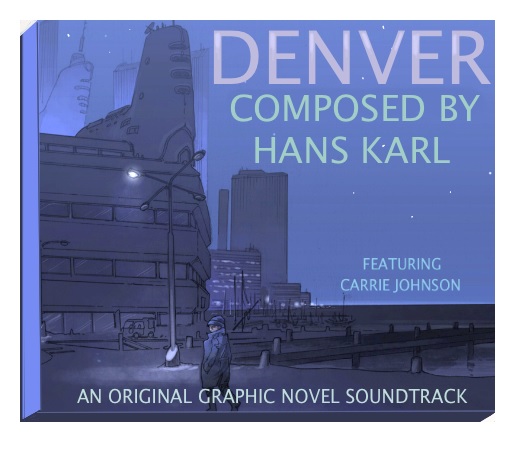 MA: What gave you the idea to do a soundtrack for this book, and what led you to choose Hans Karl to score it?
JP: I write listening to soundtracks and Justin and I were talking about how cool it would be to have one scored to a graphic novel. I had met Hans a few times at the Long Beach Comic Con, and we got along great and he sent me a lot of his music he does for films. We just put two and two together and we hit Hans with the brainstorm and once he read the book and saw the art, he got to work. Hans and I spoke a lot about the sound we were looking for by giving his some music we liked and he nailed what we were "hearing" for the book. We also added a song by Carrie and Libby Johnson, of 22 Brides to the soundtrack that is just amazing.
Listen to a track from the soundtrack below.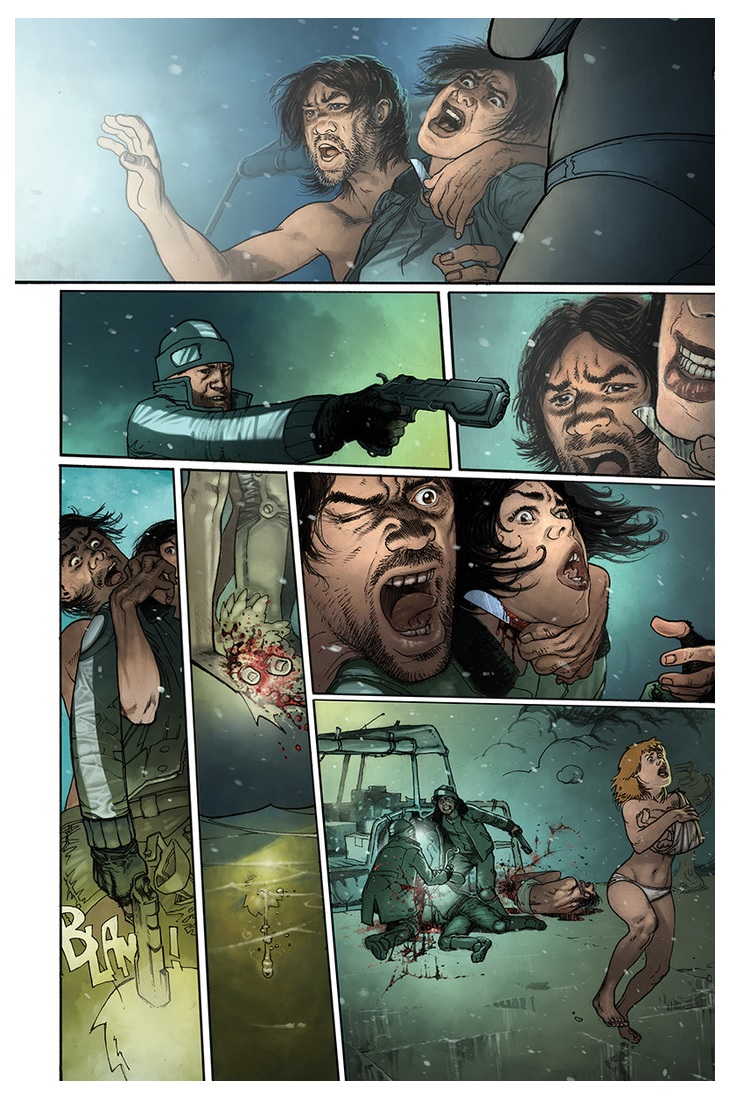 MA: Are there any other kinds of extras planned for the Kickstarter?
JP: We have a couple of stretch goals planned if we hit the goal. These involve digital rewards, a sketchbook section and some other art as part of the incentives.
MA: What does the original graphic novel format offer you as a storyteller that you wouldn't get from working on a serialized book?
JP: I like the idea that you can read a complete story in one sitting and the story is told. Not every story needs to go on and on. I love the format of the graphic novel and I guess it's a more of a European type of delivery. I am not saying there cannot be a Denver 2, but I think by the end of the story, you don't have loose ends, and that I like. I look at graphic novels as films and regular monthly comics as smaller tv shows.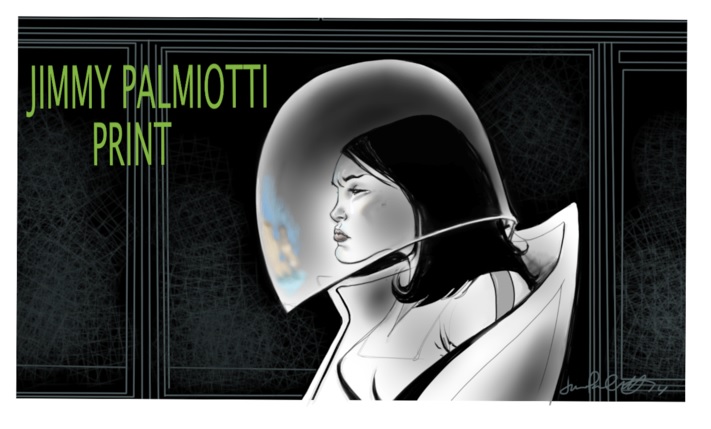 MA: You always seem to have a lot of work on your plate. How do you balance your creator-owned projects with your work-for-hire assignments?
JP: By keeping a calendar by my side, by not messing around on the internet all day and by understanding that I have clients with deadlines that expect me to be professional. For my own work, I give myself deadlines as well. I am driven by the fact that I absolutely realize that one day, I will be gone…and it's in my hands what I do until then. This keeps me driven. I feel like I have a lot of stories to tell and once I am gone, they will no longer exist. I know that might sound nutty to some, but it is part of what drives me.
MA: Any other upcoming projects you'd like to mention?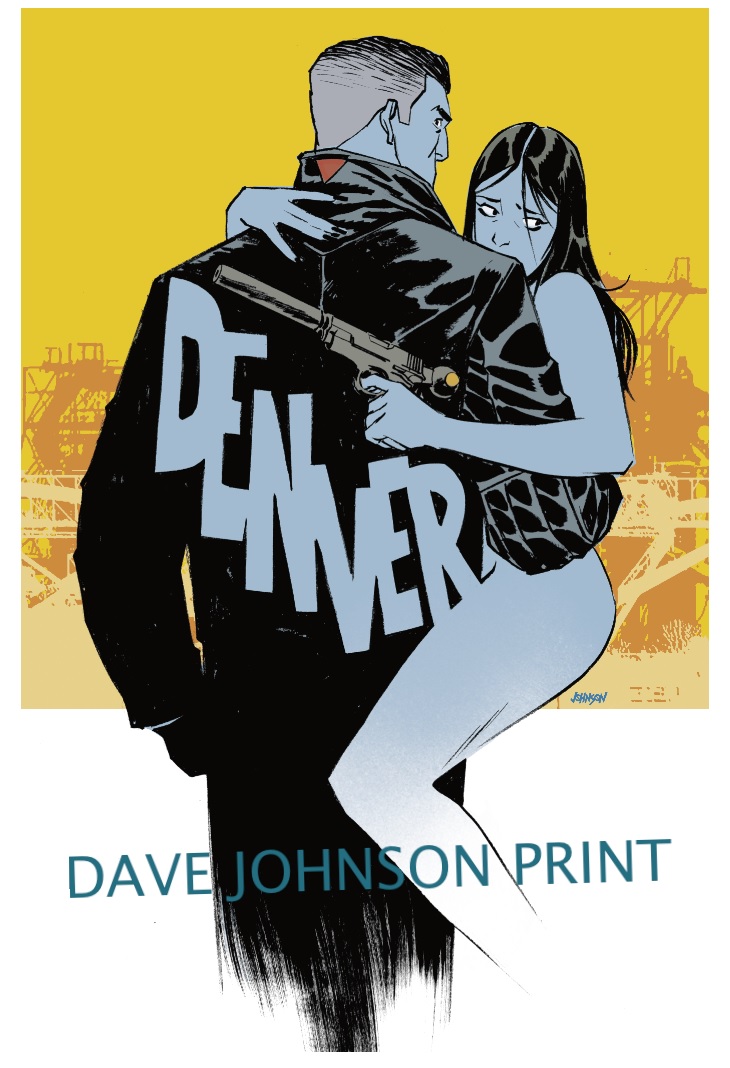 JP: I have a screenplay that is being finished called CURSEBREAKER that I am co-writing with my collaborator from the Painkiller Jane screenplay, Craig Weedon. Aside from that, just a lot of monthly work on Batwing, All Star Western, and Harley Quinn at DC comics. Justin and I are also working on SEX & VIOLENCE 2 for Kickstarter in May. I have a pretty full plate at the moment.
MA: MA: Thanks Jimmy! Since I conducted this interview, I'm happy to report that the Denver Kickstarter met its original funding goal in a mere 6 days, thanks to an enthusiastic showing of support from fans! PaperFilms has now announced stretch goals (ie; incentives to take the project even farther) including a sketchbook section by Pier Brito (if the campaign reaches $38,000); random sketches by Pier Brito ($40,000) and a print of the Amanda Conner special limited edition cover ($50,000). To date, the campaign has 885 backers with more than $32,000 pledged.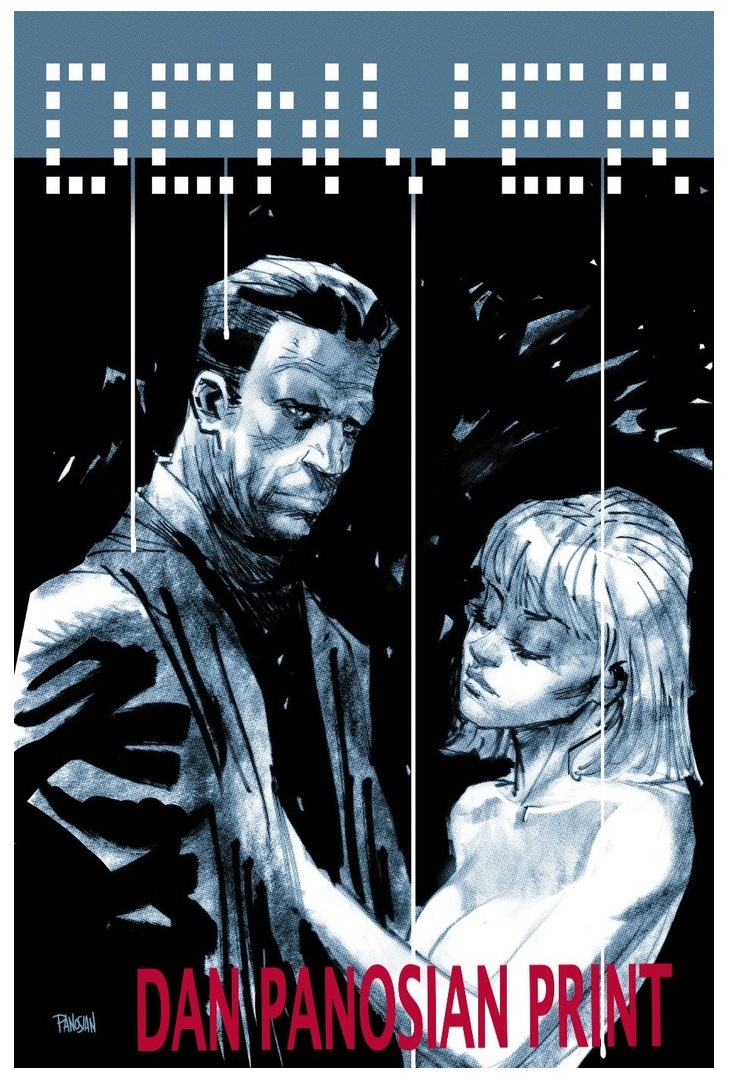 Limited edition prints by Amanda Conner (POWER GIRL), Dave Johnson (100 BULLETS), John Cebollero (DEEP DRAG), graphic designer Dan Panosian (JOHN TIFFANY) and Palmiotti are still available here.

Additionally, digital downloads of the five graphic novels Paperfilms has published via Kickstarter (QUEEN CRAB, FORAGER, WEAPON OF GOD, RETROVIRUS and SEX AND VIOLENCE) are available for $6.99 each here.
And everyone be sure to check out the Denver Kickstarter
.
Matt Adler is a writer/journalist, currently writing for AICN among other outlets. He's been reading comics for 20 years, writing about them for 7, and spends way, way, too much time thinking about them, which means he really has no choice but to figure out how to make a living out of them. He welcomes all feedback.
---
Editing, compiling, imaging, coding, logos & cat-wrangling by Ambush Bug
Proofs, co-edits & common sense provided by Sleazy G
Check out AICN COMICS on Facebook and Comixpedia.org!