Papa Vinyard here, now here's a little somethin' for ya...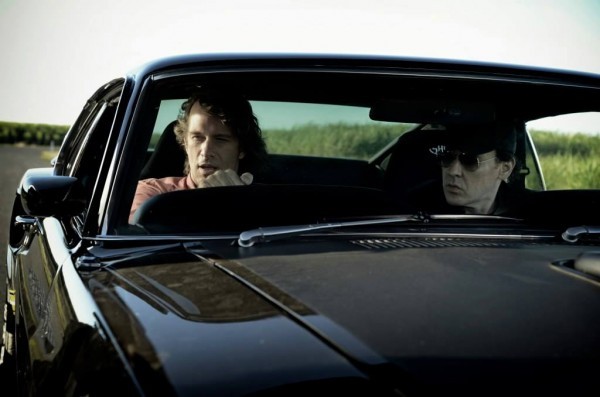 Back in June, we told you that Brian Trenchard-Smith, director or STUNT ROCK, BMX BANDITS, and LEPRECHAUN 4: IN SPACE, was making a car chase-heavy flick with Thomas Jane and John Cusack called DRIVE HARD. Now, we have a trailer for said film, and it looks…surprisingly funny. Cusack seems in full Martin Blank mode as the bank robber who assigns Tom Jane's shaggy former race-car driver to help him secure a 9 million dollar payday. The production value isn't as high as, say, ROBOCOP, but keeping the emphasis on the characters and the black comedy makes this an attractive little trailer.
I'm liking the vehicular mayhem, I'm liking the chemistry on display between Jane and Cusack, and I like watching Cusack blasting two guns at bad guys. Way more excited for this one now that we've seen it in action. Can't wait to hear when this is coming out, or at least if we're going to see it premiering in theaters or VOD. Based on this trailer, I'm hoping to catch it in as large and as crowded of a theater as possible.
DRIVE HARD doesn't have a release date yet, but expect it out this year.
-Vincent Zahedi
"Papa Vinyard"
vincentzahedi@gmail.com
Follow Me On Twitter